ADVANCED DATA AUTOMATION FOR INVOICES
Invoice Automation Software
Our solution delivers 100% accurate movement of data from invoices into your business software.
We extract data straight from the data layer of your invoices, so its 100% accurate
At Advanced, we believe unlocking accurate data enables businesses to realise their potential. Our Advanced Data Automation solution provides businesses with a tool to ensure 100% accurate automation of documents across finance and procurement meaning you spend less time and resources on your documents. With Advanced Data Automation for Invoices, invoices are processed by you without human touch, bringing efficiency savings including reduced operating costs, greater data transparency, and eco-friendly, paper-saving benefits, as well as enabling digital transformation and scalability.

We provide finance and procurement teams with the tools to capture, process and match data which is 100% accurate.
We understand and solve your key issues
We build products which are designed to solve our customers key challenges.
Key capabilities
---
Easy access via Cloud
---
100% data accuracy
---
Integrates with finance systems
---
Faster invoice processing turnarounds
---
Instant access to invoices online
---
End to end experience
---
PEPPOL compliance
---
CAPABILITIES
Delivering perfect data into your finance software, every time
Find out more about the powerful technology behind our market leading invoice automation software.
How our software can help you
FEATURES & BENEFITS
Flawless data quality

There's no room for error when it comes to your data

Data quality with 100% accuracy

Our industry leading technology does invoices differently to your usual e-invoicing.


Advanced Data Automation captures, extracts and validates data from inbound invoices from emails with 100% accuracy, before automatically inputting it into your Financial Management System (FMS). We read your documents directly at the data layer which allows for us to be confident in ensuring the accuracy of your processed invoices.

Validation and enrichment

Having to manually check your data defeats the purpose of automating your invoicing processes

Enriched data

As much as 40% of invoices take 2-4 days to be processed through, this can be elongated with having to do manual checks and inefficient semi-automated systems (which often cannot guarantee accuracy). With Advanced Data Automation, you do not rely on character recognition – information is taken direct. We also enrich the data, so that even if the structure of data isn't how you need it, you still get the information that you need, in the right format for you.

Real time processing

Information can often get stuck in bottlenecks. Not with us

Removing the need for manual input

We remove slow, error prone manual input, with flawless data accuracy so you can receive receipts in minutes. You can also setup bespoke business rules so you extract data exactly the way you want it. Advanced Data Automation can manage all your data capture needs: header-level invoices, line-level invoices, and more complex documents such as supplier statements, all this processed in real-time 24/7.

Security and compliance

It's no good providing flawless data accuracy if your data isn't kept safe!

Certified to ISO 27001

Our patented software for Advanced Data Automation is certified to ISO 27001. This is hosted on Microsoft Azure to provide world-class levels of security. This has the benefits of making your data easily accessible by you – and you only. So you can rest assured that your information is stored safely and remains compliant, whilst being available on enterprise level Cloud technology to give you fast efficient access from anywhere.

PEPPOL network

We handle the things you didn't consider

Complete end-to-end experience

PEPPOL is a standard across the EU, it is used for the secure transfer and retrieval of electronic business documents however it adds an extra step in processing your invoices. Documents need to be sent to be PEPPOL approved before they can be sent to processing. With Advanced Data Automation, we handle this process providing a complete end to end experience for you.
IMPLEMENTATION
Welcoming you onboard
1 day
Challenge
We get a better understanding of you and your business to drive your onboarding experience towards success.
1 week
Planning
We build a plan of action for your journey to go-live with due dates and owners.
2 months
Journey
Working through the action plan, we execute the plan with you and get you ready to adopt Advanced Data Automation for Invoices.
Destination
Congratulations you're live! This is where our Customer Success program really kick in to provide you more value and make sure you are maximising your chances of reaching your goals.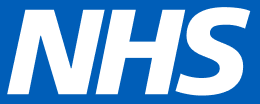 "Within just 3 months, 65% of targeted invoices are already being sent electronically and received directly into the processing environment within a couple of minutes of the supplier sending it."
— Finance Assistant Director, NHS Foundation Trust
Featured resources for you
WHITEPAPER
How do electronic invoicing methods compare?
Download our whitepaper as we outline the three main types of electronic invoicing methods and consider the strengths and challenges of each – considering the ease of installation, on-boarding rates, data accuracy, and the costs involved for your business and your suppliers.
Download
FACTSHEET
Invoicing Challenges in Latin America
Find out how we are meeting the challenge of electronic invoicing in Latin America.

Download
HOW CAN WE HELP?
Hi, we are Advanced. Talk to us.
The future of invoice automation is bright with Advanced Data Automation
Experience the rich capability of Advanced Data Automation in action. Book a demo with us today.
Just complete your details below, and we will get straight back to you.