ADVANCED MARKETPLACE
Procurement Software
Bring spend under control.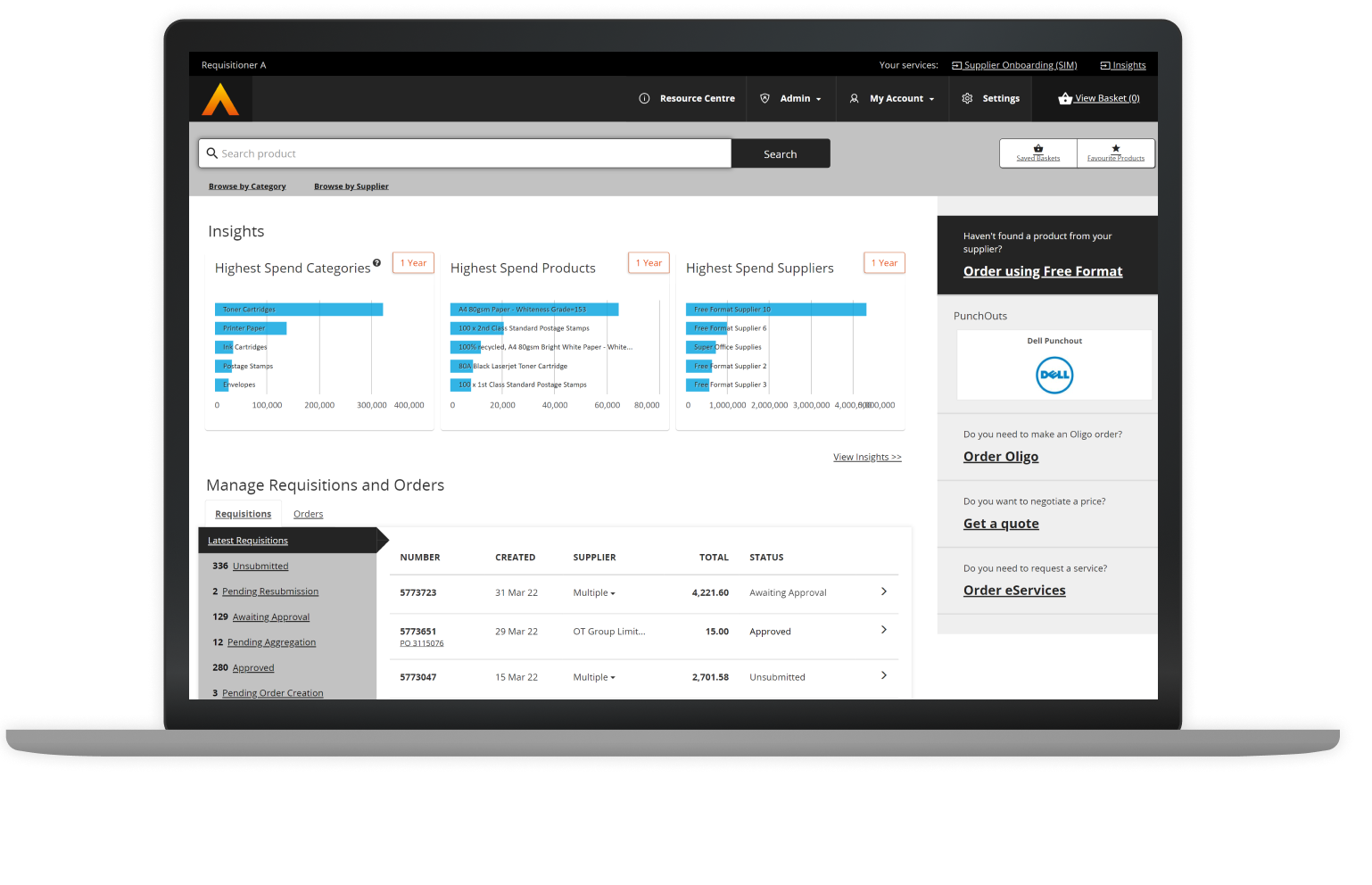 Advanced Marketplace helps organisations

to

bring spend under control

,

allowing users to make their own purchasing decisions from a selection of suppliers

, and reducing rogue

spending.
Efficiency and visibility are two of the main priorities for procurement teams. Whether your organisation is within the NHS, Higher Education, local government, or the private sector, we have a solution that is simple to use, implement and manage.
"Before Advanced Marketplace, we used to spend hours searching for products in physical catalogues. Since we started using Advanced Marketplace as our procurement solution, our team have been able to save an average of 3,300 hours a year on admin time."
University of Leeds
Key capabilities
---
Simple user interface
---
Intuitive search engine
---
Invoice automation
---
Over 30 million products
---
Seamless processes
---
Easy to implement
---
Data security
---
Built-in reports/dashboards
---
Seamless integrations
---
Advanced search filters
---
We understand and solve your key issues
We build products which are designed to solve our customers' key challenges.
75%
Time reduction
in placing orders
#1
Leading solution
for Higher Education
30+
Million products
and growing
CAPABILITIES
More than just spend control software
Find out more about the powerful features that sit within Advanced Marketplace
How Advanced Marketplace can help you
FEATURES & BENEFITS
Reporting & Dashboards

Focus on strategy and performance easily, with our powerful reports and dashboards that are built into the Advanced Marketplace

The user-friendly interface provides a high-level dashboard, with the ability to drill down for additional (more detailed) information. In addition to this, buyer insights can be configured so that individual users have access to the data most relevant to them (rather than the whole organisational spend). This means that different users have easy access to what's most important.

Reporting & Dashboards

Easy and fast access to the information you need.

Customisable dashboards

Gain insights into what is important to you and other specific roles

Get a quick and simple overview of spend and budget

Gain real time business insight

Gain real time business insight

Automatic updates on purchases and buyer insights, reducing the need for manual input

Centralised reporting ensures insights are accurate and up to date

Increase business agility

Increase business agility

Gain a complete view of business performance

Make decisions based on accurate data

Procurement Management

Ensure all purchases are accurate, efficient, and clearly recorded through the Marketplace

During the purchasing process, it can often be challenging to maintain financial control and to stay on top of things. Advanced Marketplace enables procurement teams to save time and increase focus, with complete visibility of vendors, orders, and all other parts of the purchasing cycle.

Procurement & purchasing

Direct users to only purchase from a single source (with your selected suppliers), to reduce rogue spending.

Procurement & purchasing

Increased control over users' purchases and choice of suppliers

Stay within the planned budget with reduced maverick spending

Develop better relationships with suppliers with real time pricing

Purchasing automation

Reduce time spent doing manual tasks and contacting suppliers.

Purchasing automation

Faster purchasing process by automating order sending/invoice receiving

Reduce time spent filling out forms and spreadsheets

Avoid delays with increased accuracy around the settlement process

Customisable shopping experience

Improve the buying experience with customisable shortcuts and lists.

Customisable shopping experience

Make rebuying easier by creating your own favourites list

Use filters to refine your search and buy exactly what you need

Easily create saved baskets for regular purchases

Powerful and flexible workflows

Simplify your purchasing process and allow your procurement team to be more agile by setting customisable workflows and flexible approval workflows

In the requisitioning process, it can be difficult to keep on top of endless paperwork, purchases, receipts, invoices, and authorisations. Expedite your operations with automated and flexible workflows to reduce manual tasks and improve productivity.

Flexible approval workflow process

Flexible approval workflow process

Choose how approvals work, what items need approving, and select the approvers with an automated intelligent system

Intuitive drag and drop with unlimited workflows

Encourage all employees to buy items themselves, through a shopping environment controlled by your procurement team

Intuitive aggregation and order amendment

Intuitive aggregation and order amendment

Take advantage of bulk discounts and reduced delivery charges

Reduce deliveries and CO2 emissions, by grouping your future deliveries with the same suppliers to be delivered at once

Powerful goods receipting functionality

Powerful goods receipting functionality

Receiving goods is easy, with the option of partially receiving, and recording multiple receipts for individual orders

Reduce double entry, with the option of goods receipt information being interfaced back to buyer finance systems (through our standard API)

Empower users by allowing them to adjust erroneous receipts and to record returns

Supplier Management

Advanced Marketplace was built to improve the overall procurement process between procurement teams and suppliers. Ensuring good communication is established and manual tasks are reduced on both sides.

Specialised supplier team and fast onboarding

Specialised supplier team and fast onboarding

Reduce the time it takes to start trading with suppliers

Increase user adoption of the Marketplace and number of transactions

Simple process to join the Advanced network and upload catalogues

Reduced human error and manual inputting

Reduced human error and manual inputting

Have a clear view on price changes with real time updates

Reduce the number of invoice mismatches and manual inputs

Customise procurement views to avoid wrong ordering, and restrict specific products you don't wish to purchase again

Easy access to catalogues and products

Easy access to catalogues and products

Great purchasing experience for all users

Accessible to all types of suppliers, no matter the size

Streamlined supplier approval process with customisable rules

Integrations

Keep it connected with Advanced Marketplace

The Advanced transaction hub enables end to end electronic transactions between buyer FMS & ERP systems, as well as the order processing and billing systems of their key suppliers.

Enterprise Resource Planning (ERP) and Financial Management Systems (FMS) integrations

Enterprise Resource Planning (ERP) and Financial Management Systems (FMS) integrations

Facilitate your eInvoicing with all network suppliers, no matter their level of e-commerce

Remove double data entry by connecting your invoices and receipts with your FMS and ERP

Track inventory usage and past 12 months orders report to plan for the next year

Amazon Business Punchout

Enable your procurement team to have greater visibility of spend when users are purchasing from Amazon Business

Reduce maverick spending by authorising all requests for Amazon items via your organisation's standard approval process (before the order is placed)

Better visibility of long tail spend within your organisation

Save time and reduce costs by implementing Amazon Business into your existing procurement process and Financial Management System (FMS)
CUSTOMERS
Who succeeds with us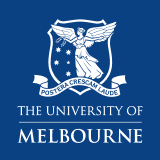 "We implemented Advanced Marketplace University-wide in March 2019 and went from having 24% catalogue purchasing compliance to 80% compliance by March 2020."
— The University of Melbourne

"Previously, the end-to-end process would comprise of around 15 individual steps but this has reduced down to 4 with e-Invoicing being implemented."
— The University of Queensland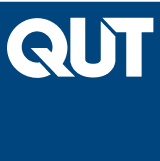 "After we started using Advanced Marketplace for purchasing goods, our requisition and purchase approval process went from seven days to a couple of hours, and in some cases, minutes."
— Tivolee Spragg, Associate Director of Strategic Procurement
IMPLEMENTATION
Welcoming you onboard
1 day
Challenge
We get a better understanding of you and your business to drive your Onboarding experience towards success.
1 week
Planning
We build a plan of action for your journey to Go-live with due dates and owners.
2 months
Onboarding
Working through the action plan, we execute the plan with you and get you ready to adopt Advanced Marketplace.
Destination
Congratulations, you're live! This is where our Customer Success program really kicks in to provide you with more value and make sure you are maximising your chances of reaching your goals.
Frequently asked questions
Featured resources for you
FACTSHEET
Marketplace Factsheet
An in-depth overview of our comprehensive Advanced Marketplace and its functionality.
Read factsheet
Hi, we are Advanced.
Talk to us.
Transform your Spend Management processes with Advanced Marketplace