Advanced Spend Management
Software
Transparency is priceless
Find a better way to spend
Managing end-to-end procurement.
The Procurement team has matured way beyond a cost control centre. They have a strategic role to play in ensuring the suppliers you work with are right for your business, from getting the best value for money, to shared economic, social and governance value (ESG). No longer is it just about what you spend, it's also about how you spend.
Advanced provides your organisation with effective tools to positively impact your environment, your people, and your business value through effective spend and supplier management solutions.
Challenges in the world of spend management
CHALLENGES
Spend Management Software
SOLUTIONS
ADVANCED MARKETPLACE
Procurement Management
Helping bring spend under control, providing users with a chosen selection of suppliers to reduce rogue spending.
ADVANCED DATA AUTOMATION
Data Automation
Giving the power to extract, validate and transform data from documents. With no errors. Every time. Without fail.
30k+
products featured
on Advanced Marketplace
100%
invoice match accuracy,
guaranteed
81%
of businesses say supplier relationships
are important to their organisation
CUSTOMERS
Who succeeds with us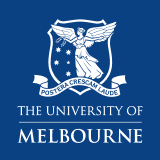 "We implemented Advanced Marketplace University-wide in March 2019 and went from having 24% catalogue purchasing compliance to 80% compliance by March 2020."
— The University of Melbourne

"Previously, the end-to-end process would comprise of around 15 individual steps but this has reduced down to 4 with e-Invoicing being implemented."
— The University of Queensland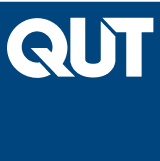 "After we started using Advanced Marketplace for purchasing goods, our requisition and purchase approval process went from seven days to a couple of hours, and in some cases, minutes."
— Tivolee Spragg, Associate Director of Strategic Procurement
Hi, we are Advanced.
Talk to us.