What is Advanced Clear Review?
Advanced Clear Review allows for the setting and tracking of clear, agile goals, encourages regular conversations between management and employees, and provides staff the opportunity to give and recieve feedback to and from co-workers. Improve communication, engagement and well-being, resulting in a happier, more productive work force.
"It was love at first sight when we saw the Advanced Clear Review software and immediately felt comfortable with the user-friendly look and feel of it! It was also very cost effective, which was an important factor for us as well."
Lisa Bailey, Head of Human Resources, Aston Villa Football Club
Key capabilities
---
Regular conversations
---
Track agile goals
---
Real-time feedback
---
Talent snapshots
---
Performance insights
---
Measure wellbeing & engagement
---
Surveys & suggestions
---
Online community and resources
CUSTOMERS
Who succeeds with us
Our software has successfully helped over 400 organisations switch from ineffective annual appraisals to continuous performance management - improving the wellbeing of their employees and revitalising their businesses.

"This is exactly how I would design a performance management system - it takes away everything that I've always hated about performance management solutions."
— Richard Taylor - People Director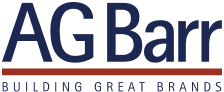 "We chose Advanced Clear Review for many reasons, primarily its ease of use and the fact that it means performance management becomes embedded into our working lives rather than simply being an annual appraisal."
— Jude Holt – Senior HR Business partner & Talent Lead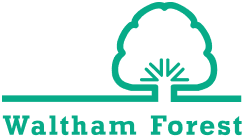 "Advanced's performance management platform was by far the best-received model that we trialled. In satisfaction surveys run regularly throughout the testing period, it consistently scored 90% and above."
— Bent Plant – HR Director
Top rated by our customers
Join our Performance Management Academy
The Academy is our free online community that anybody can join to learn more about continuous performance management. Here you can take courses, see exclusive content and webinars, and network with over 2,000 other likeminded individuals.