CLOUD FORMS
Legal Forms
A future proof efficiency solution that combines a submission platform with forms in both .pdf and digital format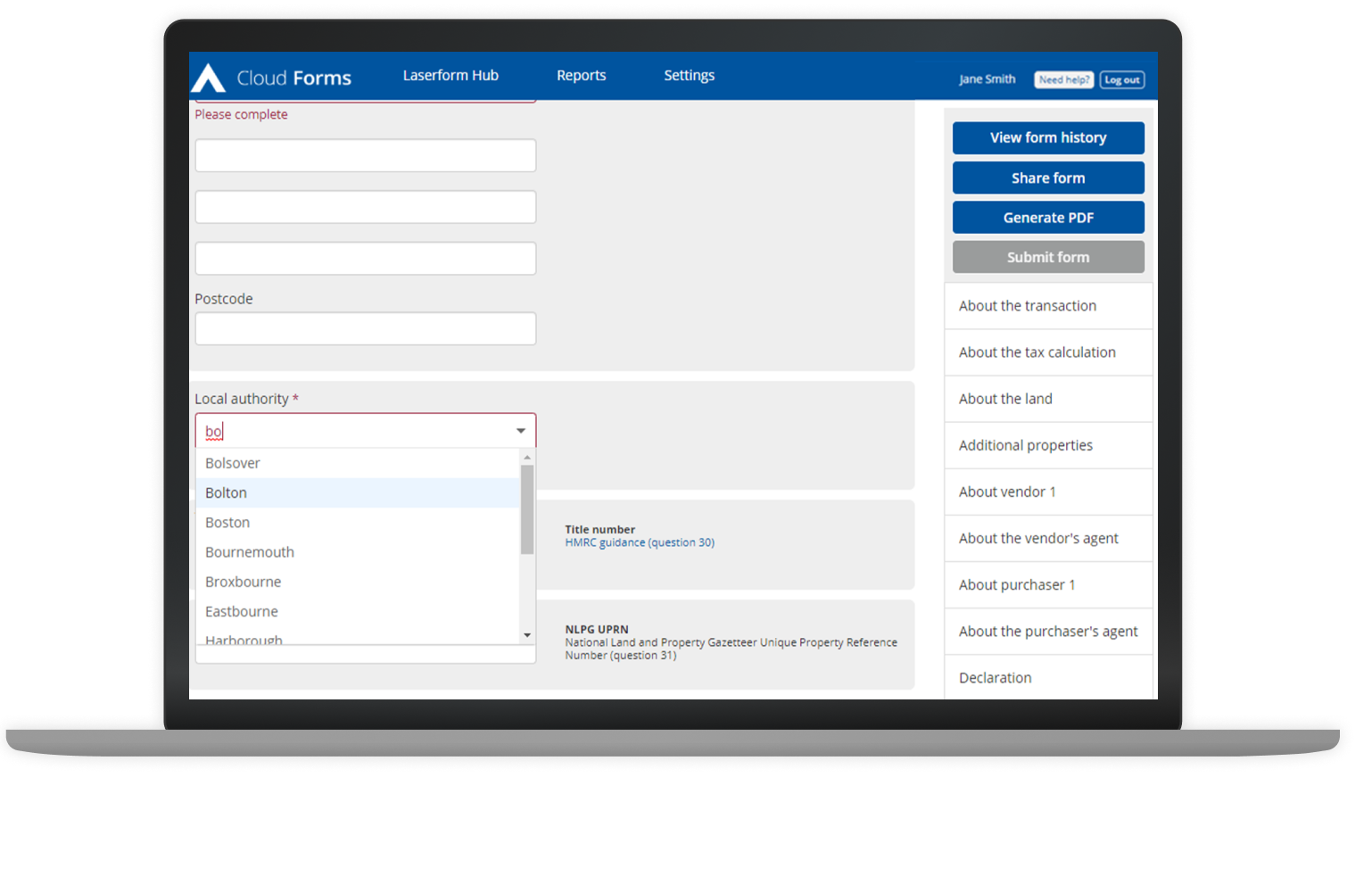 Replace time consuming, paper-heavy working practices
Cloud Forms uses the trusted functionality of our market-leading Laserform and OyezForms desktop software, combined with Cloud technology. This modern solution offers a single application, for both forms and digital submissions, that's filled with beneficial efficiency features.
"Sharing static forms with clients was complex and time consuming. We needed an easier, more intuitive process."
Sean Edwards, Business Analyst, Glaisyers LLP
Key capabilities
---
24/7 access, from any location
---
Automated form updates and versioning
---
Flexible forms, automatic calculations
---
Authorised supervisions and approvals
---
Progress reporting
---
Easy form collaboration and sharing
---
API enabled
---
Smooth PCMS and iManage integration
---
Risk management built-in
---
Robust security and compliance
---
We understand and solve your key issues
We build products that are designed to solve our customers key challenges.
40%
of firms can't control
how staff use applications
74%
are worried about
risk and compliance issues
86%
are very concerned
about data security
Featured resources for you
WEBINAR
Upcoming changes to the Land Registry AP1 process
21 minutes
In November 2022 the system will change. This webinar explains how Cloud Forms can make the new process seamless.
WEBINAR
Migrating to Cloud Forms
28 minutes
If you're currently using on-premise applications like Laserform or OyezForms, join us to learn more about moving to Cloud Forms.
WEBINAR
Introducing the new Cloud Forms Integration with ALB
42 minutes
This integration creates a single forms application that's filled with beneficial features for you firm.
CAPABILITIES
More than just legal forms
Find out more about the powerful features that sit within Cloud Forms
How our Cloud Forms can help you
FEATURES & BENEFITS
21st Century Forms

A platform designed for a fast-changing landscape

Cloud Forms is a truly futureproof solution that offers user firms an innovative selection of form features. It was specifically developed to help modern law firms meet operational requirements, while ensuring user efficiency, security, and compliance.

An all-inclusive solution

Law firms are facing increasing pressure to provide high-quality services to tight deadlines. Cloud technology delivers increased agility, faster response, and reduced completion times.

Everything you need

The same valued content as traditional desktop software, but delivered as a modern web application

Delivers flexibility with a comprehensive form libraries in both .pdf and digital format

Incorporates a built-in, fully managed digital submissions platform

A scalable solution that provides smooth system access and performance, regardless of the quantity of users

Up-to-date extensibility

Our expert editorial team make all form updates before they are uploaded automatically to the library

All users have access to the same, correct version, form templates

Additional modules, forms or ranges can be easily incorporated into current subscription packages

Built-in API's allow Cloud Forms to be integrated with the additional systems your business relies upon

Flexible innovation

This modern software platform provides the leading-edge components and essential work processes you expect

An easy transition

Making the progression to Cloud Forms is straightforward for current desktop software users

Any training requirement is reduced by a modern, intuitive user interface

Links to help and FAQ pages are provided and users can contact our support team whenever they have a query

A single login provides users with access to all legal forms and available submission gateways

Automated efficiency

Append additional pages, or add and expand rows as needed, to fit required information

Complex calculations are completed and adjusted automatically, reducing the risk of user error

Forms are saved as users work, and linked forms can be saved together as one file

Easy search and navigation allows users to surface frequently used forms quickly

24/7 availability

By ensuring that any required legal forms are instantly accessible, Cloud Forms supports law firms in meeting the challenges associated with enabling efficient hybrid and remote working.

Smooth form completion

Remove time or locations restraints by using digital forms technology that is always available

All that authorised users need to complete forms is a PC browser and internet access

Enable authorised supervision of all work in progress, regardless of where your teams are working

Content is always up to date, without users having to do anything

Fully Managed Submissions

A smoother process

Cloud Forms delivers an innovative digital platform that improves submission accuracy and performance, decreases form completion times, reduces risk, manages compliance, and provides valuable reporting information.

Achieve more, while managing the risks

Automate time-consuming submission processes with a platform that provides multiple efficiency features - including pre-submission checks and the management of critical deadlines.

Time savings built-in

Instant pre-population of data saves time and prevents human error

Drag and drop attachments, and preview forms before submission

In-process forms and completed files are auto-saved to the platform to prevent loss of data

Live progress reporting and a full audit trail are available for every submission

Submission gateways

Send submissions to Companies House - mortgage, company secretarial and persons of significant control filings

Submission gateways are also available to submit directly to Land Registry and HMRC for Stamp Duty

We'll continue to increase the number of digital forms available, adding new gateways as agencies go live

When future forms move to digital, we'll handle the transition for you

Remove the barriers to success

Control, and eliminate, the risks associated with submission rejections

Ensuring smooth progress

Establish and maintain full compliance in line with governance structures

Ensure accuracy and performance with pre-submission checks and authorisations

User access, and levels of permission, are controlled by a central system administrator

Comprehensive audit trails include touchpoints, times, and user identification in every form's history

Your data is always safe

Data is encrypted prior to transmission, hosted over two high-security locations, and transferred via HTTPS

If transmission is interrupted, submissions are automatically delivered as soon as the service resumes

Files that are in-process or completed are auto-saved to the Cloud platform to ensure no data is lost

Automated system backups ensure all data remains secure and available

The Business Case

Control costs and protect revenue

Cloud Forms enables users to work in the most cost-effective manner, to save a significant amount of billable time, and measure a return on investment. It also provides a competitive edge by delivering the cost and performance benefits of enterprise-class Cloud technology to firms of all sizes.

Saving time, and money

An investment in Cloud Forms will ensure that your firm is working as cost-effectively as possible, and deliver a better way to manage expensive resources.

Measurable value

A leaner, more effective business model that's based on operational funding rather than capital expenditure

Replace time-consuming, paper-heavy work processes to decrease operating costs

Remove the time and expense needed to roll out, store, upgrade, manage and maintain forms software onsite

Eliminate all of the costs associated with servers and software upgrade charges

Accounts efficiency

Cloud Forms offers greater control of form-related costs, reduces administration time, and produces valuable insight into the way performance can affect revenue.

Data at your fingertips

Move forms software cost from an IT overhead to a department spend

Automated accounts information allows easy reconciliation of fees, so no more missed disbursement postings

Csv downloads of disbursements incurred can be sent directly to your finance team

Analyse reports to see where, and why, costly errors happen to prevent future occurrences

Client Collaboration

Make your clients a part of the process

To complete required forms and documents as quickly as possible, this module transforms your forms library into a collaboration tool that eases the pressure on fee earners and provides a more efficient client service.

Remove efficiency barriers

Allow your team to share legal forms directly, and securely, with colleagues, authorised clients, or third parties

Smart resource allocation

Offer a more flexible approach to workforce resourcing and management

Set up collaborative working teams across multiple locations

Part-time or temporary users can be added as required and their work monitored, and controlled, remotely

Client Collaboration is available on all subscribed forms, and offers secure, password protected transmission

Easy form sharing

Remove the time and re-keying required when obtaining client data via a telephone conversation

Control the form fields a client can edit, and can set usage time limits to ensure fast turnaround

Notify clients that a form is ready to fill in by sending an email with a password protected link to the form

Set automatic form completion notifications so fee earners know when a form is ready to progress

Boost client service

Technology has changed client expectations. With Client Collaboration, you can make them a part of matter progression - providing a better experience for them, and your firm.

Making forms accessible

Enable clients to complete forms from the location where they hold the information that's needed

All the recipient requires to receive the form is an email address and a PC browser

Usage instructions that show clients how to complete the form easily can be included

Clients can access the form as many times as they need to, within the duration specified

Security

A safe, reliable platform

Cloud Forms is protected by the latest security technology and the highest levels of expertise. Whether you suffer a cyberattack, experience fire or flood, or lose your laptop, your documents are protected and remain secure and inaccessible to unauthorised persons.

Accredited protection

We understand how crucial it is that every user firm knows they are working within a secure and resilient infrastructure where the service is totally secured, and their data is safe and accessible

World class protection

Cloud Forms is an Internet-based SaaS solution that is fully protected from misuse and unauthorised access

All Cloud Forms are held in secure AWS Cloud storage

ISO and other international standards are in place to assure you of our commitment to data security

Advanced subjects Cloud Forms to regular internal security testing using the latest automated tools

Safeguarding Cloud Forms

Built-in surveillance features include full form histories, audit trails and reporting

Centrally controlled user access and password management

Easy supervision of work in progress and a pre-authorisation process for all form submissions

Developed with the capability to meet GDPR, SRA, SAR, LAA and Law Society regulations
CUSTOMERS
Who succeeds with us
1000's of UK law firms depend on Advanced legal forms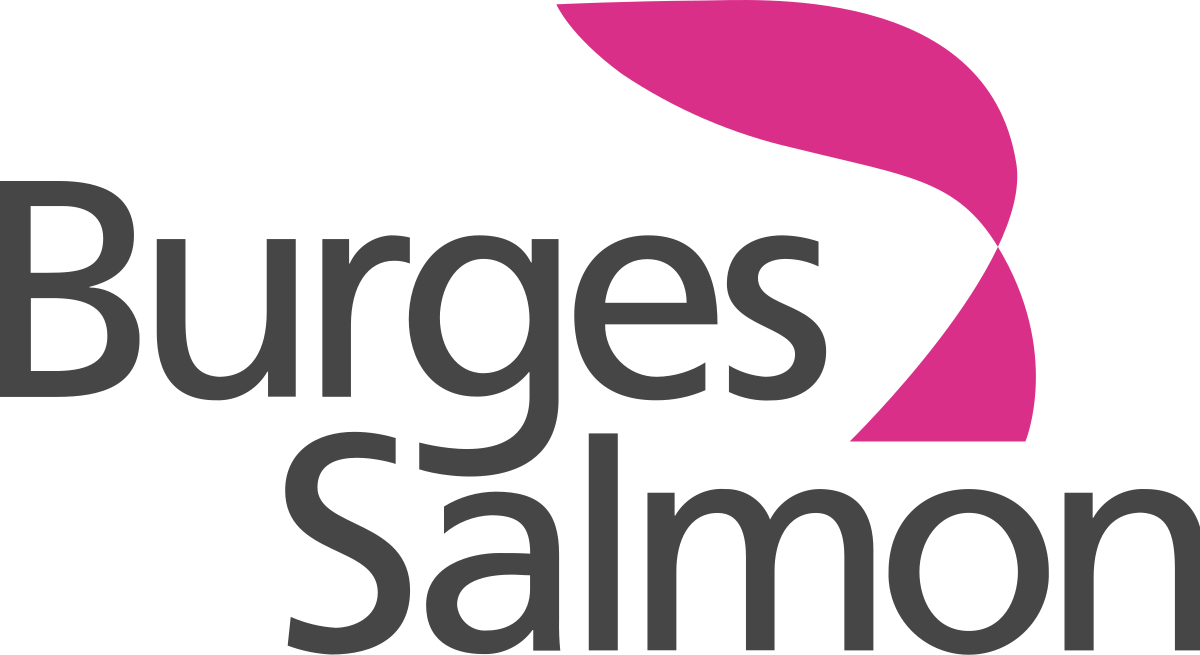 "We moved to Cloud Forms to benefit from easier and more frequent updates, and improved accessibility for the people who needed access to legal forms when working away from the office"
— Simon Davies, IT Integration Specialist; Verly Hulin, Project Manager; Natalie Cottle, Service Transition Specialist

"Advanced were always in touch, even during the Beta period, making it really easy for us. It was a jump, but not a scary one."
— Sean Edwards, Business Analyst
"Moving from paper to online submissions is essential to ensure that we offer fast, efficient service to our clients."
— Rochelle Garnon, Head of Knowledge & Information Services
"The ability to manage, track and report transactions efficiently are the reasons we use the Cloud Forms submission portal."
— Richard Gaston, Research and Knowledge Manager
"I am very impressed by the platform, both in terms of approach and the product itself."
— Ben Hoare
IMPLEMENTATION
Welcoming you onboard
1 day
Challenge
We get a better understanding of you and your business to drive your onboarding experience towards success.
1 week
Planning
We build a plan of action for your journey to go-live with due dates and owners.
2 months
Journey
Working through the action plan, we execute the plan with you and get you ready to adopt Cloud Forms.
Destination
Congratulations you're live! This is where our Customer Success program really kick in to provide you more value and make sure you are maximising your chances of reaching your goals.
HOW CAN WE HELP?
Hi, we are Advanced. Talk to us.
Transform your form and submission processes with Advanced Cloud Forms