ACCESS CONTROL
Access Control Systems
Take charge of access control and set your own rules to ensure you have the confidence of knowing that only the right people are in the right places.
Above everything, you need your business to be secure by using reliable access point security on site.
Access control systems allow you the visibility you need to understand who is working on site and where, as well as giving you the ability to regulate the movement of staff and visitors in real time.
We understand and solve your key issues
An effective absence management policy helps you achieve much more than just physical security.
Key capabilities
---
Real-time control point restrictions
---
Biometric access
---
Live data reporting
---
Fire safety measures
---
Durable units
---
Always-on technology
---
Featured resources for you
VIRTUAL EVENT
People Experience Pioneer Summit and Awards
Thursday 29 June 2023 | Virtual Attendee Hub, Online
From panel discussions and ask the expert sessions, to our solution discoveries, the People Experience Pioneer Summit is here to help you uncover your inner pioneer.
The event is free to attend, so don't miss out and sign up today - a world of possibility awaits!
BROCHURE
People Management
Download our brochure to discover how to enhance operational control and improve the management of your workforce.
Read
Download our People Management brochure to discover how to enhance operational control and improve the management of your workforce.
Read Brochure
CAPABILITIES
More than just Access Control Systems
Find out more about the powerful features that sit within Access Control
How our Access Control can help you
FEATURES & BENEFITS
Simple setup and support

Take a look at how easy our access control solutions are to setup and support.

Out of the box, enterprise grade Time and Attendance clocking and perimeter security is easy to setup, manage, run, configure and support.

Installation

We have a worldwide network of expert installation engineers and implementation consultants, who have completed over 50,000 successful projects servicing and protecting all sizes of organisations.

Expert installation

Correctly installing your kit first time ensures you are quickly up and running and prevents productivity blockages.

We take away the need for technical knowledge with our specialists, saving you resource and money.

Our hardware is intuitive so that when installation mishaps happen, they can be fixed in-house with ease.

Support

Advanced offers a turnkey installed and configured service, full user training backed by our own dedicated support centre and onsite engineer maintenance support.

Full user training

Seamless continuity between your organisation and a dedicated specialist whether that be engineer or consultant.

We eliminate hidden costs and the overhead of working with multiple businesses.

Improved results by using just one of our experts to create and manage your distinct project plan.

Self-manufactured

We design and manufacture our own clocking terminals and access control units, making it easier for you to setup and manage.

Cutting out the middleman

Save time and resource solving potential device problems using only our specialists at Advanced.

Costs are kept to a minimum because we cut out the middleman, which can drive the price up.

Customer feedback is taken onboard and shapes future models thanks to in-house manufacturing.

Exclusive partnerships

Our turnstiles and barrier range is designed and manufactured exclusively for us, to meet exacting quality and safety standards.

Delivering excellence

Working with one specialist supplier ensures we stick to the highest level of quality across all units.

Custom built products can match or complement a wide variety of commercial requirements.

Over 25 years working with exclusive partners helps us provide both reliable product and service excellence.

Cloud or on-premise: The choice is yours

We understand that organisations have different requirements when it comes to technology deployment. Whatever your needs, we work with you to implement your solutions your way.

Tailored to your needs

Software is increasingly being put into the Cloud but we tailor it to your needs, even on-premise.

Cloud offers flexibility if you have multiple sites but on-premise may give you peace of mind regarding security.

We ensure our costs are predictable across either method of deployment, and present these well in advance.

Integrated

Impressive integration capabilities between Advanced Access Control solutions and the rest of our offering.

Our access control solution is part of our fully integrated application platform, meaning your employee identity and movements will be ready to use in our Time & Attendance system and other Payroll software.

Manage your workforce

Using our Access Control and Time & Attendance solutions in parallel gives you a unified view of your people's clocking in data, time allocation and analytics.

Unified view

Time & Attendance software is used in conjunction to eradicate duplication of data anywhere.

Track productivity and empower employees to take charge of their own time allocation to boost output.

Across all our People Management solutions you'll see real-time data that can be used to make better on-the-job decisions.

Employee records

Using our access control and HR module in parallel helps you to keep employee records up to date and reduces the manual burden placed on HR professionals.

Reduce the manual burden

New starters can easily be added onto groups for access control permissions.

No lost time to completing employee profile information every day, our HR module allows your employees to self serve.

Gain insight and reports from key areas of your organisation, for example clock in data and hours worked.

All data is held in a central and secure repository to ensure records are accurate and reliable.

Security

Take a closer look at the security features of our access control solutions.

You need to be able to trust that only the right people can access your sites at the right times, with Advanced access control you can rely on both hardware and software to keep premises secure, maintain data security and report on said data in real-time.

Site management

With access control systems you can regulate and record the movement of staff, contractors and visitors in real-time, at multiple entry points.

Peace of mind

Give your management team peace of mind that no unauthorised personnel are on site.

Can handle multiple sites regardless of size and amount of employees/visitors.

Contractor staff are often new and scattered across the site but can be tracked with ease using our systems.

Quality and safety standards

As experts in security you can be sure all of our products and services are designed and installed to meet current quality and safety standards.

Keep employees safe

Minimal site downtime is a priority of ours, to ensure activity and personnel location is always online.

We guarantee our systems meet the current quality and safety standards to keep your employees safe.

Biometrics

Our biometric readers ensure you have full control over employees, contractors and visitors access to your site/premises.

Accurate attendance information

By capturing unique biological traits, you're able to remove buddy clocking forever.

Using accurate attendance information, employees can be rewarded for extra time.

Enables employers to monitor employees working in remote places, even halfway around the world.

Raise profits through improved productivity and the elimination of time theft.

Data & reporting

When required, GDPR compliant deep data purges will remove user data and authentication rights from all devices throughout your global security estate.

GDPR Compliant

Monitor who is on-site in real-time and report on any access attempts, authorised or otherwise.

Staying GDPR compliant is critical with new legislation requiring organisations to regularly purge data.

ISO Accredited since 2009

ISO9001, ISO14001 and ISO27001 accredited, all internationally recognised standards.

Internationally recognised accreditation

ISO9001 - for quality management systems, scrutinising all areas of business life.

ISO27001 - for information security management.

ISO14001 - for the development of an effective Environmental Management System.

Durability

Take a look at the durability of our access control systems and units.

Designed to work wherever you need it because no site or premises is ever the same - we cover factories, contruction sites, harsh temperature environments and much more

High spec durability

Our hardware is fully tested to work in the harshest environments, giving you full confidence in mounting your units anywhere on site.

Durable even in the harshest environments

Every site is different, whether you need a unit indoors or outdoors, we've got you covered.

Our engineers and installation team can advise on where to mount your unit to best suit the environment.

Employees can engage with the units without any fear of damaging or breaking them.

Offline working

Our hardware is designed to remain fully operational even when the network connection drops, keeping your site secure and accessible during outages.

Full accessibility

A simple but critical priority is to ensure your site stays secure around the clock, even through outages.

Account for high profile guests or senior leadership team on site through uncommon network outages.

Minimal productivity loss as your people can keep working and let the unit work through any complications.

Reliability for years

Designed to be always-on, our units are proven to be able to run reliably for years without requiring attention or maintenance.

Low maintenance

By investing in a unit that will last your organisation a considerable amount of time, you're able to cut costs.

Low maintenance means less time wasted on fixing units and more productivity across your sites.

Zero down time provides you with peace of mind, if anything goes wrong on site, it is accounted for.

HR

Take a look at our integrated HR module to better support your employees' needs.

We support our customers in achieving the single most accurate record of their employees. And it all starts with reliable HR data, held in a central and secure repository.

Employee management

Employee management sits at the heart of our HR module, and we believe it should be a high priority that will help to drive your organisation forwards.

Automated efficiency

Appraisals can be viewed in one place, making it easier for employees to see progress and track development.

Hold information on new employees and those that are leaving without having to worry about physical documents.

Self-service of information takes away the pressure from HR teams who too often find themselves losing valuable time.

Track absences in one place and setup customised absence reasons to suit your organisation.

Automation

Reduce time spent on manual data input and dealing with employee queries. Your employees can directly view their annual leave entitlements and requests for leave can be approved or queried automatically.

Self-service

We handle the most complex of holiday rules saving you time and reducing inputting errors.

Our diary feature provides timely notifications before important dates are reached.

Allow customised workflows to process the appropriate notifications and reports for quick on/off boarding.

Reporting

Unlock reports that can help you understand underlying trends, skills gaps and any underperforming areas of the business to proactively rectify and plan ahead for the future

Understanding trends

Closely monitor anomalies, absences and sickness, and email reports for convenience.

Use real-time data, to make better decisions that help to transform your people experience.

Report on employee qualifications to ensure you have the relevant people to contribute towards future success.
CUSTOMERS
Who succeeds with us

"We've significantly saved time by gaining control over the work-sharing rosters across seven divisions and many sub-departments."
— Fidelma Hardiman Department of Enterprise, Trade and Employment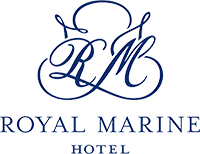 "Once Advanced implemented the system, the managers noticed a workload reduction. Reports were readily available which assisted greatly in forecasting rosters. This resulted in less employees required for overtime, which drove down the salary bill"
— Celine Diggin, HR Manager, Royal Marine Hotel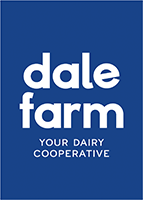 "We felt we could trust them, from management, to sales personnel, technicians and support staff. This was a big factor when making our decision as our on-going working relationship had to be based on a strong trust base."
— Gerry Skelton, Human Resources Director
IMPLEMENTATION
Welcoming you onboard
1 day
Challenge
We get a better understanding of you and your business to drive your Onboarding experience towards success.
1 week
Planning
We build a plan of action for your journey to Go-live with due dates and owners.
2 months
Journey
We provide the action plan to get you ready to adopt Advanced access control systems.
Destination
Congratulations, you're live! This is where our Customer Success program really kicks in to provide you with more value and make sure you are maximising your chances of reaching your goals.
HOW CAN WE HELP?
Have total peace of mind with Advanced Access Control
Get the visibility you need to understand who is working on site and where, as well as giving you the ability to regulate the movement of staff and visitors in real time.