Get a solution which deals with all your HR headaches, designed and built around you.
We support our customers in achieving the single most accurate record of their employees. HR Manager is the solution agile enough to meet the requirements of your organisation, boosting efficiency, cutting down on admin time and reducing human error allowing your employees to focus on what matters most to you.
Key capabilities
---
Automate Process
---
On-boarding to off-boarding
---
Gain insight & generate reports
---
Easily manage communications
---
Record training and qualifications
---
Fully integrated with our T&A and Access Control solutions
---
Record disciplinary & grievances
---
Absence Management
---
We understand and solve your key HR issues
We create solutions which are designed specifically to solve our customers key challenges
Featured resources for you
VIRTUAL EVENT
People Experience Pioneer Summit and Awards
Thursday 29 June 2023 | Virtual Attendee Hub, Online
From panel discussions and ask the expert sessions, to our solution discoveries, the People Experience Pioneer Summit is here to help you uncover your inner pioneer.
The event is free to attend, so don't miss out and sign up today - a world of possibility awaits!
BROCHURE
Advanced People Management Brochure
Download our new People Management brochure to learn more about our integrated Time & Attendance, Access Control, Performance Management, and HR solutions.
Read Brochure
WEBINAR
How to avoid the domino effect of unwanted absence this winter
Join our on-demand webinar which explores the importance of effective absence management and how getting it right can increase your profits and productivity all year round. We want to help you understand the dangers posed by unchecked absence and how sourcing the correct solution can help you overcome these challenges.
On Demand
CAPABILITIES
Let your HR teams get back to doing what they do best.
Find out more about the powerful features that sit within HR Manager
How our HR Manager can help you
FEATURES & BENEFITS
Employee Experience

Improve the relationship between your employees and your organsation

With employee turnover rates so closely entwined with engagement and wellbeing, all businesses will want to gain an effective overview of how motivated and aligned with ongoing stratey their people are.

Easily manage communications

Easily manage communications with our report generation, letter and mail merge features

Benefits

Keep in touch with your people wherever they choose to work from. Push out company wide updates via a centralised hub.

Letter generation allows you to push out updates around legislative changes or developments in your company policy.

Keep accurate and centralised records of employee training and disciplinary processes.

Disciplinary and Grievence

Record disciplinary & grievance procedures to track and action in accordance to business requirements, enabling your business to stay compliant and legal

BENEFITS

Allow your people an easily accessible forum to air grievances.

Stay connected with your people and guide conversation around engagement.

Keep up to date and accurate records of disciplinary processes, ensuring your people remain informed of any developments or requirements they must meet.



Pro Active Diary

Our diary feature provides timely notifications before important dates are reached. These notification can help support employee engagement through an effective and consistent approach

BENEFITS

Ensure you are able to keep in touch with your people, wherever they choose to work from. Schedule in regular catch ups or one to one sessions to gauge their levels of motivation and wellbeing.

Allow your people to work in a more flexible fashion to suit their needs.

Set goals and targets which are easily viewable by employees and management alike.

Admin

Effectively manage your organisation

HR Manager has a whole host of features that can be adjusted and customised to meet your needs

Self-service

Self-service of information takes away the pressure from HR teams who too often find themselves losing valuable time to admin heavy tasks. Self service functionality puts the power in the hands of your people to take charge of their schedules.

BENEFITS

Allow your HR function to evolve into a more efficient and effective driving force within your business.

Ensure complete accuracy of records and guarantee that your people's data remains up to date, compliant and secure

Automate your HR process and free your people teams from the burden of manual checks.

Access data anytime, from anywhere

Absence Management

Manage holiday entitlements and absences, our HR module can handle the most complex of holiday rules saving you time and reducing human error which can arise from manual input.

BENEFITS

Allow your people to take charge of their own absence requests and give them the visibility of their leave allowances they deserve.

Safeguard your business and ensure you have instant visibility of who is off at any given moment.

Mitigate the financial impacts of workplace disruption with up to date visibility of absences, allowing you to plan in advance.

Monitor sickness patterns to understand patterns of absence, empowering you to drive forward discussions with your people who may be struggling.

Return to work

We provide comprehensive return to work capability which provides notifications inline with company policies

Return to work

Boost the confidence of your people by ensuring a welcoming and smooth return to work function.

Allow skilled workers to utilise their existing abilities and experience to inform and guide their colleagues.

Ensure a greater sense of continuity and reduced disruption resulting from employee absence. Ensure your people can get on with their work upon their return, without being bogged down by needless admin.


CUSTOMERS
Who succeeds with us

"We've significantly saved time by gaining control over the work-sharing rosters across seven divisions and many sub-departments."
— Fidelma Hardiman Department of Enterprise, Trade and Employment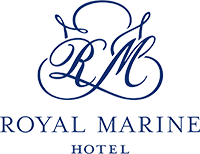 "Once Advanced implemented the system, the managers noticed a workload reduction. Reports were readily available which assisted greatly in forecasting rosters. This resulted in less employees required for overtime, which drove down the salary bill"
— Celine Diggin, HR Manager, Royal Marine Hotel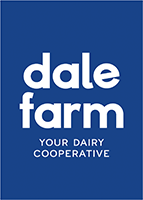 "We felt we could trust them, from management, to sales personnel, technicians and support staff. This was a big factor when making our decision as our on-going working relationship had to be based on a strong trust base."
— Gerry Skelton, Human Resources Director
IMPLEMENTATION
Welcoming you onboard
1 day
Starting your journey
We'll make sure your use of HR Manager is a success from day one as a customer. While we treat each customer individually, our standards and attention to detail remain the same. This is what your journey will look like once you've signed up...
1 week
Understanding your challenges
Once you have signed up with us you will have an introduction call with your new Customer Success Manager who will explain who they are, how they can help, and they will get a better understanding of you and your business to they can help drive your onboarding programme to be a success.
2 months
Planning your journey
Alongside your Customer Success Manager, our Project Delivery team will build a plan of action for your journey to go-live with due dates and owners to ensure we are prepared to succeed.
Destination
On the road to go live
Working through the action plan, we execute the plan with you and get you ready to where you need to be to adopt HR Manager.
Delivery and up and running
We get you live on the product and make sure we are on hand for any help you might need.
Our implementation packages are designed to fit your individual needs as a customer.
Find out more
HOW CAN WE HELP?
Hi, we are Advanced. Talk to us.