ADVANCED PEOPLE
Time & Attendance Software
Advanced's Time & Attendance solutions are designed to help organisations of all sizes manage their workforce's schedule, track time, record absences and automate repetitive tasks.
So reliable, you can set your watch by it
Advanced Time & Attendance is designed to be fully customisable to enable organisations of all sizes to manage their workforce's schedule, track time, record absences and automate repetitive tasks. Our software provides real-time data insights to simultaneously reduce costs and improve productivity.
We understand and solve your key time and attendance issues
We build products which are designed to solve our customers key challenges facing them when it comes to managing time and attendance.
Key capabilities
---
Automated time tracking
---
Absence management
---
People planning & costing
---
World-class analytics
---
Workforce management
---
Rostering
---
24/7
Access to view, update
and amend time and clocking data
7.5k
Customers trust our
solution globally
40+
Years experience of
workforce management solutions
CAPABILITIES
More than just Time & Attendance software
Find out more about the powerful features that sit within Advanced Time & Attendance
How our Time and Attendance can help you
FEATURES & BENEFITS
Automated Time Tracking

Take a look at the automated time tracking functionality within our T&A solutions.

Automated time tracking makes it simpler for employees, managers and HR teams to submit, track and manage attendance and worked hours. This functionality is a key component to achieving operational excellence across your workforce.

Clocking in/out

Our T&A solution allows employees to accurately record where they are working, using fobs, swipe and RFID cards, fingerprint or facial recognition with biometric technology.

Reduce risk of errors

Simultaneously reduce physical admin and the risk of payroll errors with automated time capture functionality.

Anytime, anywhere access is critical in the hybrid working era: we enable multi-device, online clock-in/out.

Geo-location tracking

Location tracking can be enabled to ensure accuracy of hours worked on each particular site to calculate productivity/efficiency and therefore cost of labour.

Real-time information

Automated visibility of your employees will save your team hours of admin every week.

Allocating resource is simplified by having real-time information of where your people are.

Monitor where your employees clock in and out from for full transparency and business excellence.

Compliance

Accurate time recording will support you in adhering to and showing compliance with working time directive legislation.

GDPR compliance

Comply with GDPR by supporting subject access request, portability requests and data deletion.

Have the peace of mind that you are always in line with latest regulations.

Personal data is managed in the system and actions are tracked by audit trails to ensure compliance is followed.

Absence Management

Take a look at the absence management functionality within our T&A solutions.

Simplify absence tracking and easily record and manage staff leave. Our solution lets you proactively manage absence requests including holidays, sick days and other types of time off. No need to rely on spreadsheets or manual input anymore, saving your admin team precious time!

Self-service

Using a computer or mobile device, your employees can take control of their absence requests, log sicknesses and check their holiday entitlement through easy-to-use self-service tools.

Increase technology adoption

Employees can self-serve to enable full visibility of their shifts, absences and update/amend any exceptions.

Self-service increases technology adoption and allows your HR and admin teams to focus on other priorities.

Whether working from home or in the field, your employees can record absences.

Customisable system

Take control of your own system by configuring different types of absences that fit your organisation such as training days, maternity/paternity leave, self-isolation and more.

Configurable

Every organisation is different, configurability is therefore at the heart of our system to suit all needs.

Accurate absence reasons provide you with correct data to analyse and predict workforce trends.

This data can be used to stay close to your employees and manage their expectations.

Higher accuracy of payroll

With an integrated absence tracking solution, it's much easier to correctly pay your people.

Positive contribution

Happy employees worry less about being paid correctly and instead focus on the job in front of them.

Encourage low levels of attrition and contribute positively to productivity, organisational excellence and profit.

Worked hours, overtime hours and rates of pay are all securely held within an integrated system.

People Planning & Costing

Take a look at the people planning & costing functionality within our T&A solutions.

Our people planning module help you schedule your employee hours through our easy-to-use shift planning tools, whilst managing your productivity and cost.

Availability recording

Your employees are able to let you know when they are available for shifts or overtime through our easy-to-use solution.

Enable employees

Allow your managers to make quick and more informed rota decisions.

Empower your employees to take control of their own shifts and overtime.

By enabling employees to manage their own time, you can promote a better work-life balance.

Job costing

Our powerful employee costing module allows you to plan daily and weekly tasks across multiple cost centres.

Plan around cost centres

By comparing planned tasks and budgets with those already achieved, you can track projects by hours or cost.

Measure the efficiency of departments and employees, making swift decisions on production priorities.

Cost control over multiple contracts and sites.

Secure your premises

Get real-time data of who is on-site and set rigorous access control rules so you will always know your site is secure.

Keeping sites secure

On hazardous sites, know who is present and if they are cleared to be there.

Unauthorised personnel cannot access your premises without our T&A solution picking it up.

World-Class Analytics

Take a look at our world-class analytics functionality.

Our workforce analytics solution simplifies the reporting process, capturing data from across the organisation to deliver accurate, instant, timely reports to the right people. T&A Analytics provides stunning and intuitive visualisation, accessible via powerful yet simple dashboards.

Insights

Gain insight on the main workforce management areas within your organisation including annual leave, absence planning, productivity, engagement, attrition and retention.

Intuitive platform

All captured in stunning and intuitive visualisation, accessible via powerful yet simple dashboards.

Use real-time data to make better decisions that help to transform your people experience.

Analyse workforce trends and act on them before attrition and retention figures spiral out of hand.

Automation

Reports are generated automatically, saving you the time and hassle of sifting through spreadsheets and data sets.

Say goodbye to spreadsheets

Automated reports make it easy to dive into actionable data that can be used to make instant decisions.

Reduce risk of human error by using automatically generated reports.

When you open a report you will know it holds the very latest data that ensures actions you make are correct.

HR

Take a look at our built in HR module to better support your employees' needs.

We support our customers in achieving the single most accurate record of their employees. And it all starts with reliable HR data, held in a central and secure repository.

Employee management

Employee management sits at the heart of our HR module, and we believe it should be the number one priority for your organisation to help drive itself forwards.

Automated efficiency

Appraisals can be viewed in one place, making it easier for employees to see progress and track development.

Hold information on new employees and those that are leaving without having to worry about physical documents.

Self-service of information takes away the pressure from HR teams who too often find themselves losing valuable time.

Track absences in one place and setup customised absence reasons to suit your organisation.

Automation

Reduce time spent on manual data input, filling out forms and dealing with employee queries. Your employees can directly view their annual leave entitlements and requests for leave can be approved or queried automatically.

Reduce manual input

We handle the most complex of holiday rules, saving you time and reducing inputting errors.

Our diary feature provides timely notifications before important dates are reached.

Customised workflows process the appropriate notifications and reports for quick on/off boarding.

Reporting

Unlock reports that can help you understand underlying trends, skills gaps and any underperforming areas of the business to proactively rectify and plan ahead for the future

Understand your organisations trends

Closely monitor anomalies, absences and sickness, and email reports for convenience.

Use real-time data to make better decisions that help to transform your people experience.

Report on employee qualifications to ensure you have the relevant people to contribute towards future success.

Auto Rostering

Take a look at our automatic rostering module to make complex staff scheduling easy.

Our integrated automatic rostering module has been designed to ease the burden of complex staff rostering, ensuring you save both time and money.

Roster Templates

Templates can be created and quickly applied to represent various recurring shift patterns over one or multiple weeks.

Quick scheduling

Apply your created templates to multiple shift patterns across different departments.

Set up templates that work for you and empower your planners by making staff rostering simple.

Skills mapping

By looking at your people and the skills they hold, you're able to effortlessly roster the right person to the right shift.

Make an impact

Rostering the most suitable person to a shift not only improves productivity but the well-being of your workforce.

Ensure you spot gaps in your roster based on skills required for a shift or job.

Employee trade board

Where enabled by managers, employees can quickly trade shifts with other qualified employees, in line with the schedule's rules and constraints.

Employee flexibility

Your people will feel empowered to own their shifts and improve their relationships with colleagues.

Never worry about the wrong people being traded in as the constraints you set can be particular to your organisation.
CUSTOMERS
Who succeeds with us

"We've significantly saved time by gaining control over the work-sharing rosters across seven divisions and many sub-departments."
— Fidelma Hardiman Department of Enterprise, Trade and Employment
"Once Advanced implemented the system, the managers noticed a workload reduction. Reports were readily available which assisted greatly in forecasting rosters. This resulted in less employees required for overtime, which drove down the salary bill"
— Celine Diggin, HR Manager, Royal Marine Hotel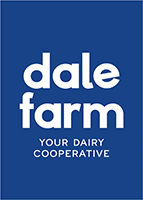 "Since the implementation of Advanced's time and attendance software, four administration staff are now no longer required as the volume of paperwork significantly reduced. We projected an £80,000 cost saving in the first year."
— Gerry Skelton, Human Resources Director
IMPLEMENTATION
Welcoming you onboard
1 day
Challenge
We get a better understanding of you and your business to drive your Onboarding experience towards success.
1 week
Planning
We build a plan of action for your journey to Go-live with due dates and owners.
2 months
Journey
We provide the action plan to get you ready to adopt Advanced's Time and Attendance solution.
Destination
Congratulations, you're live! This is where our Customer Success program really kicks in to provide you with more value and make sure you are maximising your chances of reaching your goals.
Featured resources for you
BROCHURE
Advanced People Management Brochure
Download our new People Management brochure to learn more about our integrated Time & Attendance, Access Control, Performance Management and HR solutions.
Read Brochure
BROCHURE
Time and Attendance Brochure
Download our brochure to discover how to enhance operational control and improve the management of your workforce.
Read Brochure
BROCHURE
Your guide to Intelligent
Auto Rostering
In this guide we explore the future of automated processes for organisations, and examine ways that increased automation can help transform a businesses' prospects and allow them to leverage the talents of their people for the better.
Read Brochure
HOW CAN WE HELP?
The future of your productivity is bright with Advanced Time & Attendance systems
Say Yes to arming your organisation with real-time data insights that simultaneously reduce costs and improve productivity.