MyWorkplace - All your business systems in one, unified platform.
A platform which saves time on the daily tasks, allowing you the space to focus on the big priorities.

That's why we built MyWorkplace. One single sign-on gives your teams access to all the tools they need. When they need them. In one place. Raise a PO. Book annual leave. Request travel. Buy stationery. All at the click of a button. Welcome to MyWorkplace.
Personalisation
The pandemic has shown us that the workplace needs to be flexible to enable employees to work in the best possible way. The same can be said for the software we use at work. One size does not fit all - we should provide employees with the tools they need in a way which enables them to focus and unleash creativity and success.
Productivity
With more meetings and more apps then ever before - achieving productivity in the workplace is becoming increasingly challenging. MyWorkplace has been built to enhance user productivity with quick and simple tools to help employees get the job done.
Insight
To make timely business decisions, users need to be able to readily access accurate and up-to-date information at their fingertips. MyWorkplace is designed to unify business systems and make it simple to access data insights across your organisation, meaning actionable insight is just a click of a button away.
MyWorkplace Overview
MyWorkplace has been designed to help you work the way you want to. Regain your focus. Release your creativity. Achieve more.
Our mission is to enable our customers to achieve more, by doing less. MyWorkplace is designed to remove admin barriers which stop employees from making a difference every day.
Products available through MyWorkplace
MyWorkplace provides single sign-on to our Cloud software, meaning users have quick, simple access to key features and functionality specific to their job role.
ADVANCED HR
Making HR more human
Using MyWorkplace enables HR teams to have more space to focus on people management strategy, not the day-to-day distractions. One single sign-on gives both HR teams and employees one central place for all HR-related actions and activity.
ADVANCED FINANCIALS
Finance is more than balancing books
Advanced Financials on MyWorkplace provides finance teams and leaders with easy access to core finance functionality. This can be checking expenses, approving an invoice or viewing a dashboard or report plus much more. It enables finance teams to focus on strategy and performance, not just balancing the books.
Explore features & functionality
MyWorkplace enables users to achieve more by doing less, but in order to do so it is driven by some key features and functionality. Take a further look at the techy stuff and find out how it all works.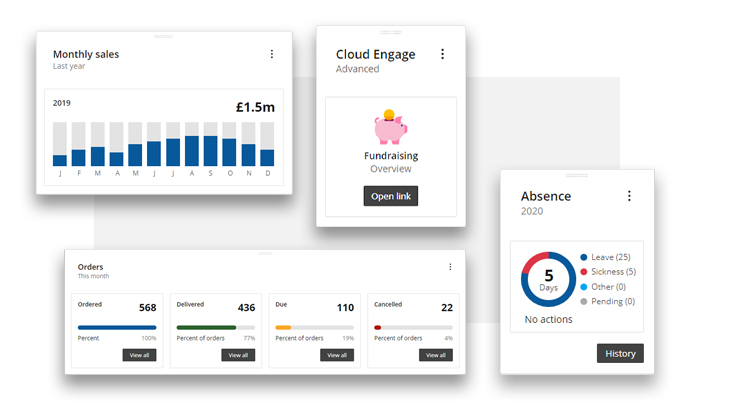 DESKS & APPLETS
Personalise your digital desk with your most important applets
Relieve system fatigue
One screen to access all your Advanced solutions, remove the admin and focus on what's important with your digital desk
Easy access to applications and workflows
Each applet represents a short activity (e.g. raising a PO, booking annual leave or inputting expenses)
Improve productivity
Having easier access to applications and workflows means you and your teams can do more with less getting in the way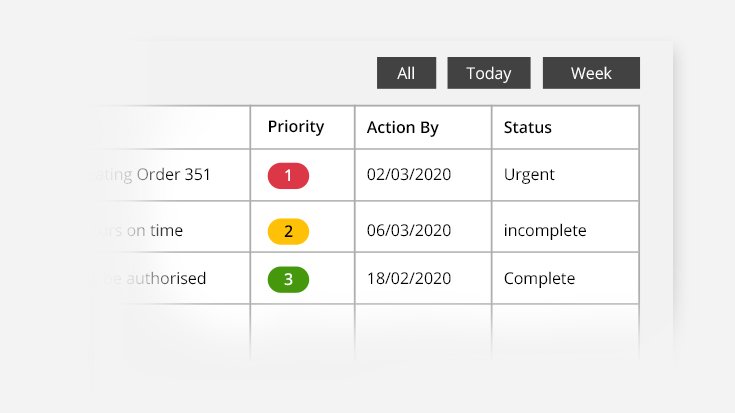 TASKS
Combined list of activities from all connected applications

Task Manager
A built-in Task Manager that identifies user-related tasks from across all your shared Advanced applications

Automatically completed for you
Next step actions, entry of data, reassigning or escalating activities can all be automated

Get on top of admin
Make sure your to do list is always up to date with inbuilt notifications when something new comes in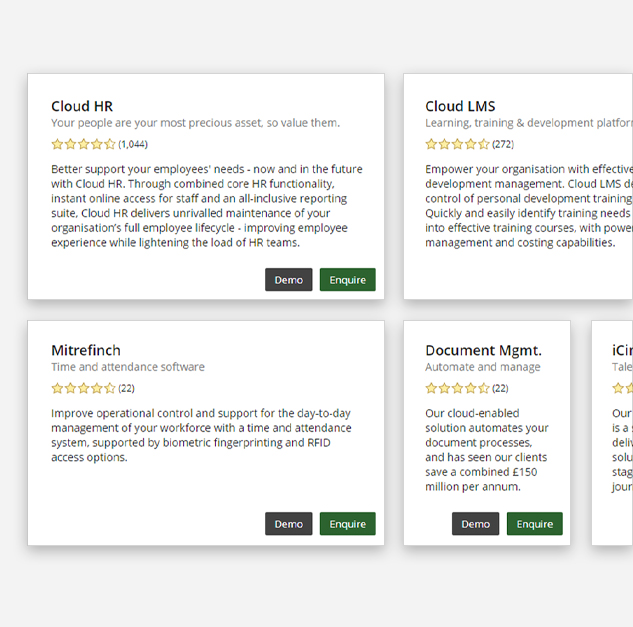 ADVANCED STORE
MyWorkplace includes a store - a simple and easy way to find new ways to be productive
Access subscriptions to our suite of software
With all our offerings and partner solutions in one place, you can easily find a solution to suit your needs
Build out your Desk as you want it
Mix and match Applets and applications from the store to ensure that you have the right tools to complete your work
Let us help your teams be more productive
Give your teams access to more tools they need, all accessible via the MyWorkplace platform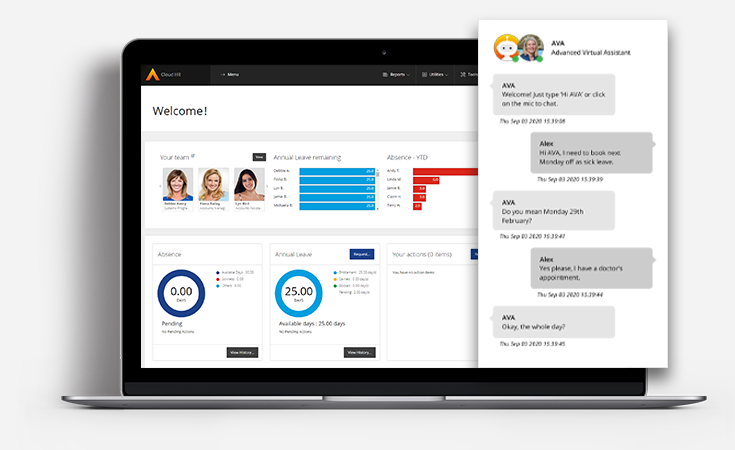 ADVANCED VIRTUAL ASSISTANT (AVA)
More than ever before, our work needs to be easier and our people more productive

Making work easier
AVA can surface the information your HR team needs, as they need it. Spend less time searching and more time doing

Boost employee engagement
65% of people within your organisation are either keen to adopt, or open to discovering, new technology. The time has never been riper to adopt new tech

Eliminate business distractions
With repetitive and manual tasks taken care of, you can focus on strategy and really making a difference to your people, your customers and your business
Hear from our Chairman
Gordon Wilson
"MyWorkplace is built on our vision that technology should be easy to access, simple to personalise and give you time back in your day rather than steal it. In our new world of work, having powerful tools at our fingertips to boost productivity has never been more important. We have customers in a whole range of sectors, from SMEs to enterprise organisations, and we know that one size does not fit all. MyWorkplace delivers the tools you need to exceed the goals you have set, providing you with actionable insights and increased productivity."

The 8 secrets to workforce productivity
2021 Workforce Trends Survey Report
Independent research and influencer insights into the changing face of business productivity as we get ready for a new era of hybrid working - revealing urgent trends for leaders.
Additional insights to help you transform
RESOURCES
Maximising productivity in the new normal

In ever-changing times, how can businesses ensure their employees remain productive? With many people having to work from their kitchen table or with children at home in recent times, remaining productive has been a challenge. Take a look at our eBook for guidance on how businesses can adapt and ensure employee productivity thrives now and in the future.

eBook

Read eBook

Top productivity tips for 2021

How can businesses practically ensure their teams are able to be as productive as possible? Our top tips document provides guidance to help finance directors and wider business teams get the best from their employees.

Read eBook

eBook