Software and services developer's event to inspire future tech
8th October 2018 – Budding software developers and designers at Advanced completed a 24-hour global hackathon1 at the organisation's offices last week. Around 100 staff – who were split into 20 teams in 10 locations across the UK, India and Australia – joined together to create innovative enhancements to the technology firm's products.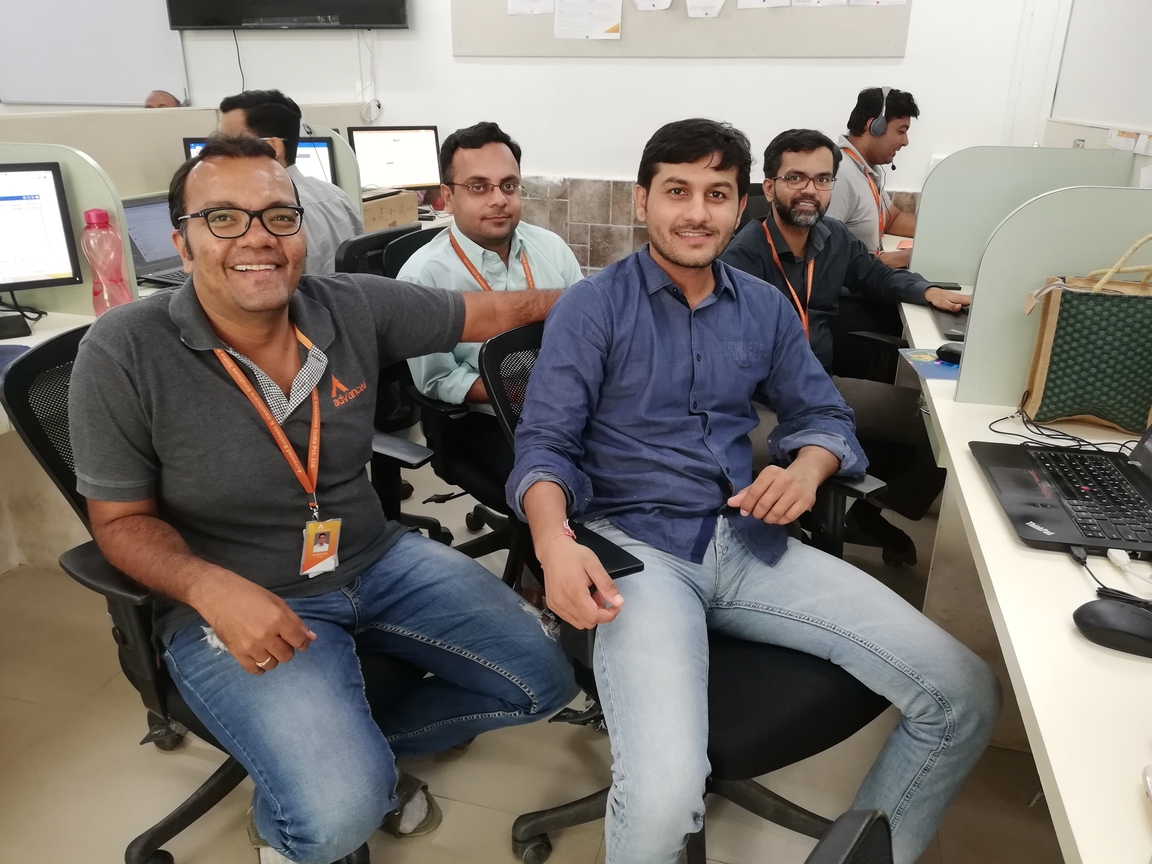 The company-wide event, set up to harness the creative spirit of Advanced to drive its products forward in new directions and into new markets, saw 31 concepts worked on by the teams live throughout the 24 hours, which commenced at 8am on 4th October. The work took place in an unrestricted environment with access to any technical support they needed and focused on either developing a new product, or an extension to an existing product.
At the end of the hackathon, each team gave a 10 minute presentation and a two minute question and answer session to a panel of business and technology experts. Advanced's CEO Gordon Wilson, CTO Jon Wrennall, Head of Architecture Matt Tanner, CFO Andrew Hicks, and Product Director Amanda Grant spent over six hours judging the following day.
The competitors worked on inspiring products across a wide range of themes including facial recognition, machine learning, artificial intelligence, business intelligence, predictive analytics and chatbots. A number of these hackathon concepts will now progress to be further developed in a test environment with some undergoing further examination to see if Advanced can weave them into its FY20 roadmap.
"The hackathon is a great live example of two of our values, 'Be Fearless' and 'Working at Pace', and an illustration of innovation, growth and teamwork," commented Jon Wrennall, CTO at Advanced. "It's been a pleasure to see ideas turn into action, and I would like to congratulation our winners and everyone else that took part in the hackathon. The rest of our colleagues have also provided fantastic support during the 24 hour period.
"At Advanced, we have an exceptional team of developers and designers in the UK – where we are headquartered – but also at our international offices in India and Australia. The event has proved a great way to bring everyone together to develop their skills, inspire and showcase our large pool of creative talent and create building blocks for our future. I am extremely proud and hope this event will inspire others to take part next year."