Newly appointed Product Strategy Director will help deliver disruptive product roadmap
Leading British software and services provider, Advanced, has appointed Amanda Grant as Product Strategy Director, further strengthening the company's leadership team to deliver disruptive and innovative solutions to UK's businesses.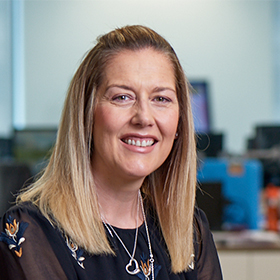 Amanda will report directly into Advanced's Chief Executive Officer, Gordon Wilson, and work closely with Chief Technology Officer, Jon Wrennall. She will also sit on the Operations Board and be instrumental in developing and delivering an innovative product roadmap that embraces the opportunities the Cloud and emerging technologies, such as Artificial Intelligence and Machine Learning, offer to Advanced customers.
Jon Wrennall commented: "Amanda's energy and dedication to customer-centric change management will be a vital addition to our Operations Board and broader product team. The pace of change we're witnessing across the markets we operate within requires in-depth knowledge to ensure we utilise new technologies strategically for long-term benefits to both the business and our customers.
"Amanda will have specific responsibility for developing our product roadmap and its strategic direction in all markets and ensuring we invest in the products and technologies that will enable us to realise our growth ambitions.
"As a firm committed to promoting equality, Amanda represents the 3rd female member of the Advanced Operations Board."
With over two decades of IT industry experience, Amanda brings a wealth of knowledge around ERP solutions to the role. The move follows Amanda's appointment in the summer to Product Management Director for Advanced's Public, Private & Third Sector and Legal markets.
Commenting on her new role, Amanda concluded: "There's a big opportunity for British businesses to embrace digital technology to transform productivity, intelligence and innovation. I'm excited to be working closely with Jon to drive forward the direction of our technology platform and optimise our innovative R&D facility so that we can deliver a product roadmap that drives value in every part of our customers' organisations, and ensure Advanced remains competitive by delivering the very best solutions to the market."