JOB MANAGEMENT
Job Management Software
Gain visibility, streamline processes and empower operatives to manage field work more effectively.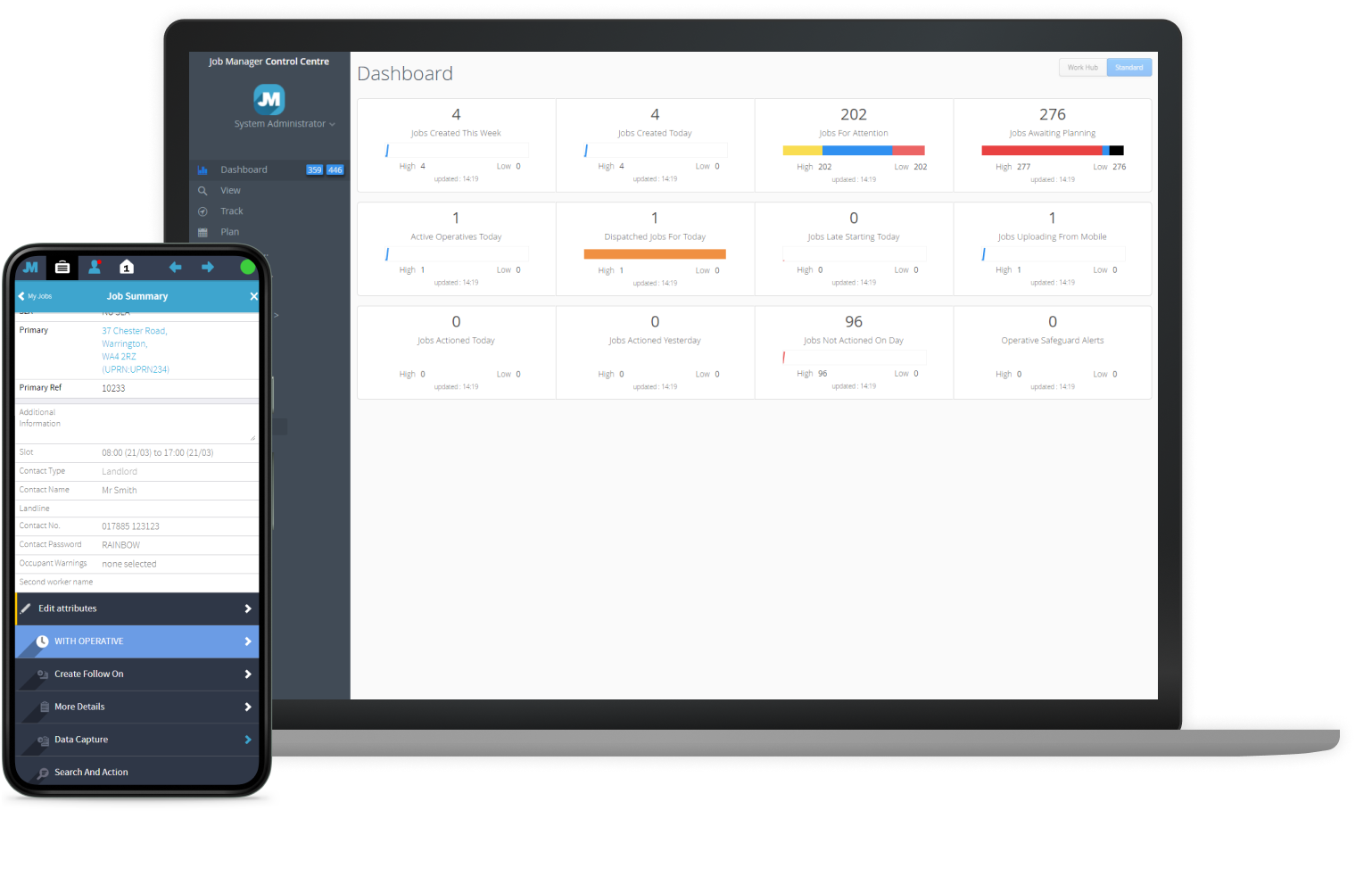 Manage mobile teams more effectively
With our job management system, you can streamline processes to significantly drive productivity improvements and deliver more effective service. The software ensures that information flows seamlessly between office-based teams and field workers, and that managers gain real-time visibility.
"We now have far better visibility of capability and availability each time we book a home visit, which ultimately means that we can more easily work around what is convenient for our tenants."
Sam Grimwade, UX Specialist, Red Kite
Key capabilities
---
Process Automation
---
Work Allocation
---
Data Capture
---
Real-Time Activity
---
Worker Location Visibility
---
Updates & Information
---
Mobile HR
---
Enable follow-up jobs
---
We understand and solve your key issues
We build products which are designed to solve our customers key challenges.
CAPABILITIES
More than just
Job Scheduling Software
Find out more about the powerful features that sit within Job Manager.
How our Job Manager can help you
FEATURES & BENEFITS
Real-Time Visibility

Connecting your field service.

Our job management software gives your office or field-based managers complete visibility over the location of each field worker, activity in progress and work completed against the schedule.

Track Worker Locations

Track the location of each of your field-based operatives to support lone worker safety. Identify and apply operational improvements such as responding to emergency callouts.

Worker Support

Enhance your worker safety with Lone Worker alerts.

Improved location visibility helps make better planning decisions.

Operational support teams can better understand the outputs of the worker and help improve their outcomes.

Respond to Customer Needs

Job management system gives managers real-time visibility over project progress along with live updates on individual jobs, enabling them to respond quickly to customer needs.

Knowledge is Power

Faster data results in faster reactions which will increase customer satisfaction.

Accurate data results in better deicisons which will help in cost management and reduction.

Support staff can drive better outcomes with field workers by being better informed of their needs.

Real-Time Activity

Our solution enables your field workers to accept work, provide status updates on progress and complete tasks in real-time rather than having to return to head office to report.

Time to Work

Less time travelling and more time working means better delivery outcomes.

Workers are empowered to self manage and Managers are empowered to drive quality and performance.

Mobile updates results in less back-office activity and less paperwork.

Offline Functionality

This ensures that field-based work and our software's support can continue even when the worker or job is out of network range.

Whenever, Wherever

Workers can always know what their next task is, regardless of connectivity.

Updates and Information to tasks can be made in real time and updated back to the office when online.

No time or data loss due to poor network coverage.

Streamlining Processes

Define, automate, reduce.

Our Mobile Workforce Management system streamlines processes by connecting your field workers with office-based teams and eradicating paperwork. Using our software, you can define the optimum way to work and automate the processes that support this.

Automatically Allocate Work

Combined with our Dynamic Resource Scheduler solution you can automatically allocate work. This ensures that even if jobs are reallocated during the day, everyone knows what they should be doing.

Efficient Mobile Working

Dynamic Scheduling with Mobile Updates reduces your paperwork and increases your output.

Flexible resources mean you can react to emergencies and changes quickly.

Define and Automate Processes

Two way data updates ensure that all workers have the same details of the tasks at hand and can use that to respond at pace.

Hands Free Working

No more double handling data updates in your back office.

Keep your resources informed and up to date with changes as they happen.

Reduce your paperwork and action events in Real Time.

Work Your Way

Benefit from a flexible, user-defined environment. With our software, you define what information you want to capture, the flow of processes and how you manage your field workforce.

Business Driven Software

Make the software work for you, rather than you working for the software.

Let the software grow and pivot with your business for ultimate support.

Flexibility for both your Back Office and Mobile workers to cater for all processes and needs.

Empowering Field Workers

Less delays, more productive workers.

Using our Mobile Workforce Management solution, you can equip field workers with the information they need, when they need it. This makes their job easier and makes them more productive while improving the service you provide to customers.

Enable Follow-up Jobs in the Field

Enable your workers to make follow-up appointments in the field while with a customer, instead of the customer having to phone a contact centre, making life easier for you and your customers.

No Barriers to Progress

Improve customer satisfaction by creating and agreeing the follow on at the point of contact.

Reduce follow up calls by keeping your customer fully informed.

Increase access rates by bringing them along on the journey.

Mobile HR and Health & Safety

Empower workers who don't spend much time in the office by giving them the ability to undertake processes such as vehicle inspection forms, timesheets and setting lone worker safety alarms.

Keep the wheels turning

Less office time means more Field time for your workers.

Health and Safety monitoring and support at everyones fingertips.

Protect your Lone Workers with confidence.

Allow Access to Online Data

Provide field-based workers with relevant information about each job including asset history, technical documents, customer service history and training manuals.

Knowledge is Power

No more manual data delivery for your field workers.

Keep your resources informed and up to date with changes as they happen.

Reduce your paperwork and keep ahead of the task at hand.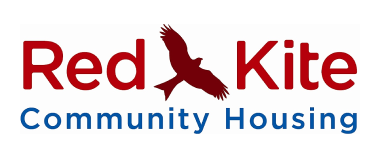 "We now have far better visibility of capability and availability each time we book a home visit, which ultimately means that we can more easily work around what is convenient for our tenants."
— Sam Grimwade, UX Specialist
Red Kite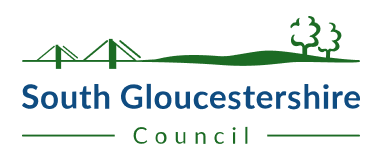 "Advanced developed the software to be intuitive, fast, easy to use and extremely stable. This meant the users were positive from the beginning."
— Allan Wornes, ICT Developer
South Gloucestershire Council
IMPLEMENTATION
Welcoming you onboard
1 day
Starting your journey
We'll make sure your use of Job Manager is a success from day one as a customer. While we treat each customer individually, our standards and attention to detail remain the same. This is what your journey will look like once you've signed up...
1 week
Understanding your challenges
Once you have signed up with us you will have an introduction call with your new Customer Success Manager who will explain who they are, how they can help, and they will get a better understanding of you and your business to they can help drive your onboarding programme to be a success.
2 months
Planning your journey
Alongside your Customer Success Manager, our Project Delivery team will build a plan of action for your journey to go-live with due dates and owners to ensure we are prepared to succeed.
Destination
On the road to go live
Working through the action plan, we execute the plan with you and get you ready to where you need to be to adopt Job Manager.
Delivery and up and running
We get you live on the product and make sure we are on hand for any help you might need.
Our implementation packages are designed to fit your individual needs as a customer.
Frequently asked questions
Featured resources for you
BROCHURE
The most effective way to manage field-based services
A better way for housing organisations to manage a field-based workforce.
Read eBook
WHITEPAPER
Six steps to field service excellence
The correlation between increased customer satisfaction and implementation of greener working practice requires implementation of intelligent digital field service management software for successful outcomes.
Read blog
25 Jan 2022 by Nathan Ollier, Vice President, Public Sector and Field Service
Organisations that can meet customer demand can also present themselves to potential investors and other stakeholders as a modern, forward-thinking and dynamic proposition.
Read blog
1 Oct 2021 by Nathan Ollier, Vice President, Public Sector and Field Service
Field service management must take the lead in solving this problem for itself, not only by poaching skills from the construction industry, but by attracting, engaging with, and retaining skilled talent for themselves.
Read blog
30 Nov 2021 by Nathan Ollier, Vice President, Public Sector and Field Service
HOW CAN WE HELP?
Hi, we are Advanced.
Talk to us.