MLC
Chambers Management Software
Revolutionise your chambers by combining enhanced performance with an improved service and revenue growth.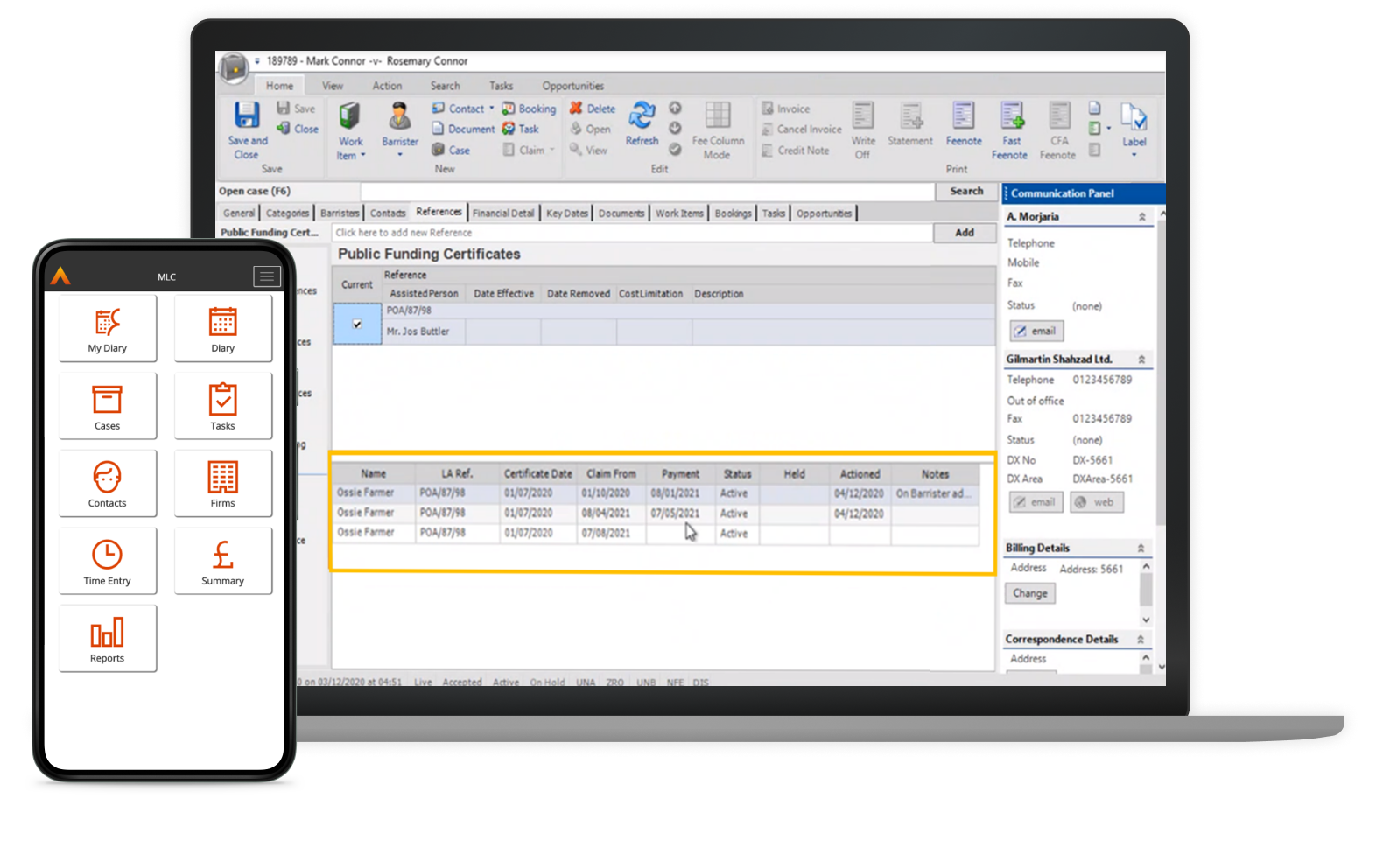 Transform the way your chambers work
MLC offers a true commercial advantage by providing the tools that streamline processes and help you progress quickly. Our size and scale means we can continually invest in further development and deliver real, differentiated value to our customers.
"We estimated a 10% increase in revenue but with Mobile MLC, it's actually increased by 20% in the first 6 months."
Keith Plowman, Senior Clerk, Ten Old Square
We understand and solve your key issues
We build products which are designed to solve our customers key challenges.
Key capabilities
---
Secure mobile working
---
Centralised database
---
Advanced reporting capability
---
Intelligent time recording
---
Smart diaries
---
Automated financial workflows
---
Cloud document repository
---
Collaboration platform
---
Customised dashboards
---
Client focused product development
---
Experience a revenue
increase of
20%
Reduce monthly resource
costs by
25%
Annual revenue saved by
paperless working >
350k
Featured resources for you
WEBINAR
An introduction to MLC Legal Live
15 minutes
A 24/7 communication and collaboration channel that will help you deliver the best possible service to your clients.
WEBINAR
Why it's time for your chambers to embrace digital technology
18 minutes
The pandemic changed the way we work forever. Now that you've adapted, how can you make further improvements to work processes?
REPORT
Recovery and Growth
Author: Doug Hargrove
The role of technology in helping firms achieve their post-pandemic goals.
Read report
CAPABILITIES
More than just Chambers Management Software
Find out more about the powerful features that sit within MLC
How our MLC can help you
FEATURES & BENEFITS
An Efficiency Platform

Explore how MLC can improve your chambers efficiency

MLC's agile approach, and our on-going investment in software development, allows our chambers management solution to deliver value quickly. It provides innovative legal automation to help you safely navigate a fast-changing legal landscape with speed and authority.

Case Management

Case management functionality sits at the heart of MLC. Save time and resources with solutions that maximise both barrister and clerk efficiency .

A centralised view

Streamline business processes and monitor performance in real-time

Customisable home screens provide easy access to diaries, key contact and case information, and KPI progress

Hold all case related data in a centralised environment within MLC

Information capture

Easily create case records in just one minute

Manage case workflows with automated processes

Quickly drop emails, and attachments, into a case folder

Allow clients to directly deposit all case related documents into a centralised, encrypted Cloud environment

MLC Reports

The advanced reporting capabilities in MLC enable chambers to closely and effectively monitor performance in real-time, against a wide range of criteria.

Staying on top of things

Comprehensive reporting provides real insight into past performance and support for future planning

Real-time views make all required information instantly available for up-to-the minute performance monitoring

Push notifications of scheduled reports directly to inboxes or homepages, so vital updates are not missed

Barristers can run aged debt, payment summary and work-done reports directly from Mobile MLC

Reporting workflow

Build customisable reports to understand trends by practice area, barrister, firm, or contact

Results are presented in flexible Excel format so data can be sorted, filtered, added to, and saved

MLC's workflow is easy to use - you simply tick the relevant fields that you would like to include

Quickly provide the information needed by chamber members for practice review meetings

Time recording

Using MLC's flexible time capture solutions, barristers can produce large quantities of written work or instructions and ensure all of their time is recorded as they work.

Don't miss billable time

Our intelligent time recording tools can be synchronised across multiple devices

Barristers can create multiple timers that track all activity as they move through numerous tasks

They can also choose to display time records in their diary for an easy view of where time has been spent

Time reporting

Barristers can save draft time records and send them to a clerk when completed

Chambers can add and customise new time fields for barristers to fill in before submitting time records

MLC offers the ability for Chambers to mandate that time is recorded as work takes place

Time records in case information can be filtered within MLC - save clerks time with less administration

Smart Diaries

The integrated diary within MLC was designed to support the way modern chambers work. They offer significant time savings and faster response times, while decreasing the burden of administration.

Don't miss anything

Incorporate automated alerts for each booking stage so barristers are always aware of progress

Remote hearings are identifiable at-a-glance, with meeting links and associated information in diary notes

Diaries indicate if there are work items and fees assigned, or billed against, each booking

All diary booking settings synchronise automatically with MLC Mobile diaries

Bookings and notifications

Arrange multiple date ranges and barristers at the same time to quickly view availability

Chambers can group, label and colour code booking types to instantly identify case related events

Reduce double bookings by transferring events from a barrister's own i-calendar to the MLC diary

Remove the issues of manual diary notifications by sending diaries, or revised versions, quickly by email

Financial administration

Billing is a deeply integrated element of MLC and its simple, yet thorough, approach removes the daily headaches that come with managing fee notes.

A smoother process

MLC delivers a comprehensive suite of flexible invoicing solutions

Automated workflows offer streamlined fee processing capabilities and case automation for faster payments

An intuitive wizard simplifies the billing process by previewing, and emailing bills quickly

A 'Making Tax Digital' module, allows the transfer of compliant VAT submissions directly from MLC to HMRC

Progress monitoring

Easy cost monitoring ensures your financials are always on track

Export reports in Excel format to allow easier editing of aged debt, work done and payment summary reports

Payment data can be exported directly from MLC to barristers, giving them clear visibility of their turnover

Billing information is available so barristers can see agreed fees, non-sitting days and payment summaries

Smooth Collaboration

Seamless progress

Boost productivity by enabling multiple people to work together on a case, using a secure, encrypted method of communication and collaboration.

Case Collaboration

This Cloud communication and collaboration platform offers the benefit of documents and case information that's always secure, and available - wherever and whenever they're needed.

Easy document access

Authorised barristers and clerks can deposit, or access, documents 24/7 from any location

You're always in control of system access, so you can authorise clients to upload their documents

Integration with Microsoft Office 365 and Adobe Acrobat allows any document format to be accessed or amended

Upload individual files, bundles, images, audio, or video to ensure complete efficiency

Secure work sharing

Demolish work silos and allow multiple people to work together on case documents

Provide a safe alternative to unsecured messaging applications like email

Remove the risks of saving data locally on internal systems or in paper format

General Data Protection Regulation (GDPR) protection and data retention policies ensure full compliance

Legal Live

Gain a competitive edge by ensuring authorised instructing solicitors, and direct access clients, can easily send, receive or view crucial case information on this interactive Cloud platform.

Enhance relationships

Increase transparency between chambers and clients with a centralised view of key case details

Stay in touch and save time through automated collaboration and a secure, easy-to-use messaging facility

Add fee notes, documents, letters, bills, or receipts to provide related parties with full financial details

Reduce the quantity of fee queries or late payments and shorten the bill-to-payment cycle

Digital productivity

A fully customisable package to reflect your chambers branding and documentation

Only clients that have been invited can access Legal Live, and 2-step verification is required for entry

Centralised data for full compliance with GDPR regulations

Includes 24/7 security and hosting services, automated updates and on-going UK support

Mobile MLC

Secure remote working

This powerful mobile solution provides barristers with the freedom to work securely and efficiently from any location, at any time, using any web-enabled device. It takes core MLC functionality and delivers it as a barrister focused, digital solution that's ideal for case management activities.

Remove the restraints of location

Mobile MLC gives barristers access to diaries, tasks, key dates, bookings and key financial information. All work in tandem to ensure they can easily see, prioritise, and manage, busy workloads.

24/7 unlimited access

Barristers can quickly view and manage their tasks from whatever location they're in

Mobile MLC offers Outlook integration of diaries, tasks, key dates, bookings and opportunities

Dynamic features synchronise with core MLC, across multiple devices

Both barristers and clerks benefit from smoother communication and time savings

Risk management

Robust security and compliance built-in

Multi-factor authentication can be enabled in individual settings or be made mandatory by chambers

Barristers are provided with additional security measures and can reset their own passwords

Cases can be given a 'known as' name to ensure unauthorised persons do not see highly sensitive information

Manage time on the go

Ensure all billable minutes are captured, wherever you're working. MLC Mobile makes it easy by offering intelligent time recording tools that synchronise across multiple devices.

When every minute matters

Create, edit, delete or view time entries and capture time against diary bookings, tasks, or case records

Start adaptable, running timers from any page within MLC Mobile - they can be easily stopped and restarted

Move from your phone or tablet to your PC without losing any logged time

View all of the time that has been captured against any case from your MLC Mobile diary

Easier billing

Pre-population of case data reduces the need for repetitive typing into time entries

Clerks can review time entries, and send them on for billing in core MLC, without any need for data re-entry

Customised time fields can be set by clerks to ensure all required data is provided for the billing process

Time records in case information can be filtered within MLC, decreasing billing administration for clerks

Mobile diaries

The Mobile MLC diary provides flexible single or multiple date views. Expanded detail sections offer seamless efficiency by displaying all of the information required for each event.

Event tracking simplified

Easily select date ranges to view all bookings for specific periods of time

The type of booking, case name, the firm, and location of the hearing or conference are all displayed

Expanding an event will show the contact, type of case, and any notes that have been added to the booking

Immediate access to interactive links for remote hearings, and all required contact or location information

Everything you need

See whether a brief or instructions have been received, and the agreed fee for a hearing or conference

Easily, and quickly, add new bookings

All new entries are instantly available to be viewed by clerks in core MLC, so private events can be hidden

Information instantly available

Mobile MLC was developed to enable effortless access to information and reports. This allows barristers to work more quickly and frees clerks from having to print and distribute work.

Effortless reporting

Barristers can run reports for aged or outstanding debt, payment summaries and completed work

Automatically submit reports in .pdf format, or provide them in flexible Excel format for easy editing

Case Collaboration users can choose to upload reports to a secure Cloud environment

Save commonly used report templates to make future reporting quicker and more convenient

Easy practice management

Barristers can view and manage their own task lists

Easily access any contact information that is stored within the core MLC database

Case Collaboration ensures mobile users can also access required case documents from any location

Maximise Opportunities

Supporting the on-going success of your chambers

Multiple factors are putting pressure on modern sets to seek alternative ways to retain clients and win new opportunities. Understanding what is - or isn't working, combined with Customer Relationship Management (CRM) tools, can help chambers develop a strong business development strategy.

Opportunity reporting

MLC reports provide valuable insight into past performance so you can more clearly identify the best opportunities for expanded services and revenues in the future.

Valuable insight

Easily view the number of opportunities held within MLC

Each record shows assigned barristers, the number of attended hearings and conferences. and value of work done

Find opportunity and case records to minimise duplication of effort, and convert opportunities quickly

Detailed data for opportunities includes method, criteria, outcome, rejection reasons, and any comments

A CRM platform

Boost performance with a full CRM module that helps you capably manage client data and marketing activities

Execute marketing campaigns in a professional and cost-effective manner by using existing email templates

Powerful data cleansing tools improve the quality of client data and boost the impact of marketing activities

Two-way data synchronisation aids compliance by automatically transferring unsubscribe data directly into MLC

Security and Compliance

Keeping you safe

Data security, and meeting complex data protection requirements, are critical to chambers. MLC provides the security and compliance tools you need to ensure both barristers and clerks can work in full confidence that sensitive information is always protected.

Inbuilt risk management

The data security and GDPR (General Data Protection Regulations) measures that are incorporated, and maintained, within MLC are unparalleled for chambers management software.

Protect confidential data

Case privacy is assured with tools that ensure sensitive information is only available to authorised parties

All Mobile MLC clients sit on dedicated servers to ensure any unauthorised access incidents are prevented

Digital information is encrypted during transmission

From scheduled back-ups to disaster recovery solutions, Advanced offer a suite of business continuity options

GDPR compliance

Data Retention Policy Management is available to enforce document destruction dates based on internal policies

Set data retention limitations at case or scheme type level

Extensive search facilities support you in meeting your Subject Access Request obligations within 30 days

Contacts can easily unsubscribe from marketing communications

The Paper-Lite Chambers

Adopting paperless work methods

The pandemic challenged traditional work methods by delivering a digital revolution that brought massive change, opportunity, and clients with new expectations. One of the positive adjustments made during this period of transformation has been the increasing adoption of paperless work methods.

Achieve more, with fewer resources

MLC simplifies the move to a paper-light work environment. The benefits include an improved client service, enhanced security, significant time and cost savings - and a reduced carbon footprint.

Work smarter

Manually organising paper is time-consuming. Remove paper-heavy processes and focus on higher value work.

Offer easier collaboration to clients and colleagues, and enable efficient hybrid working

Access required information from any location to ensure you can progress cases without disruption

Confidential files can be compromised, lost, destroyed, or stolen. Remove the security risks of paper.

Cut cost, increase profit

Digital innovation can reduce overheads by more than £1,200 per barrister, every year

Remove costs associated with printers, toners, couriers, paper, DX, postage and physical storage

Scale down workloads and reliance on support staff by eliminating time consuming administrative tasks

Reduce risks of a security breach, and potential financial penalty, by ensuring sensitive information is safe

On-Going Support

Here when you need us

Our product specialist teams provide support services that help overcome any issues and ensure you can stay focused on the business of law.

Multi-channel support and information

MLC provides several channels you can use to get in touch. Our aim is to ensure that all user clerks and barristers get the help they need - whenever they need it.

Helping you succeed

An application-wide, internal educational resource library is accessible from any screen within MLC

Our dedicated, knowledgeable, and experienced support team is available to help with any issues you may have

Users can also register on our Client Portal which acts as a direct online link to support and user resources

MLC user events cover practical advice for users of MLC, and group discussions influence future development
CUSTOMERS
Who succeeds with us
50% of Chambers across England and Wales use our technology

"I think it's important to stress just how good the Advanced team were in helping us through this process. They knew what they were doing and any queries we had were addressed immediately."
— Keith Plowman, Senior Clerk, Ten Old Square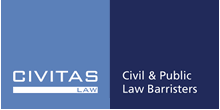 "Upgrading our platform has given us access to all of the efficiency that Mobile MLC and Case Collaboration on OneDrive can offer."
— Sandra Harvey, Senior Clerk, Civitas Law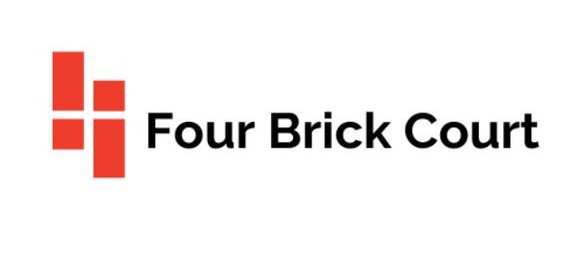 "Our Advanced training consultant has been invaluable in making us think outside the box, helping us to automate time consuming tasks that we wouldn't have thought about previously."
— Clive Barrett, Finance and Operations Manager

"I knew that by converting to digital documents we would gain significant cost savings and meet our corporate responsibility to decrease our carbon footprint."
— Tony Hill, Senior Clerk

"Using MLC Mobile, Case Collaboration, Hosted Desktop and email services meant we were able to continue working throughout lockdowns without disruption."
— Julie Evans, Chambers Administrator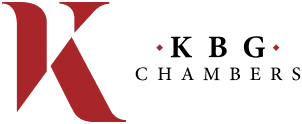 "Time is saved when you can get required information from any internet enabled device. Now everything users need, including diaries, payment summaries, contact data or reports, is available."
— Colin Palmer, Senior Clerk
IMPLEMENTATION
Welcoming you onboard
1 day
Challenge
We get a better understanding of you and your business to drive your onboarding experience towards success.
1 week
Planning
We build a plan of action for your journey to go-live with due dates and owners.
2 months
Journey
Working through the action plan, we execute the plan with you and get you ready to adopt MLC.
Destination
Congratulations you're live! This is where our Customer Success program really kick in to provide you more value and make sure you are maximising your chances of reaching your goals.
HOW CAN WE HELP?
Hi, we are Advanced. Talk to us.
Transform your chambers with Advanced MLC