Smart EPA
Endpoint Assessment
Smart End Point Assessment is the first technology exclusively designed for organisations registered to deliver End Point Assessments to manage them with rigour and efficiency.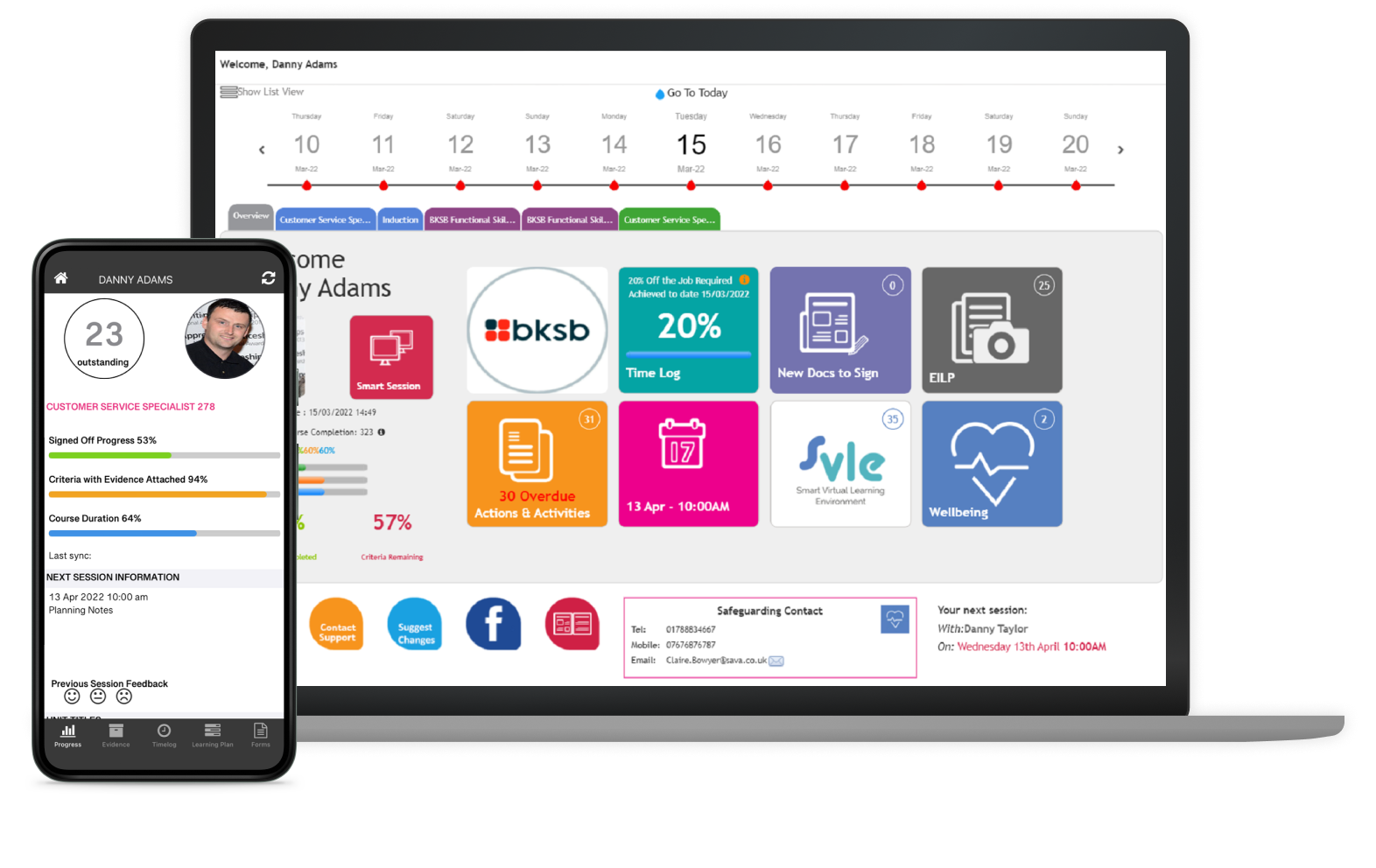 SEPA creates a modern end point assessment experience for apprentices, training providers, employers and end point assessors.
Smart End Point Assessment manages every aspect of end point assessments: from importing summative portfolios to recording evidence of the end point assessment, managing centre resources and validating competencies of your end point assessors, through to standardisation and compliance for external moderation.
We understand and solve your key issues
We build products which are designed to solve our customers key challenges
Key capabilities
---
Configurable end-to-end EPA Management systems
---
Allocate and schedule EPAs
---
Reporting
---
Manage resources and contracts
---
Easily integrate SEPA with your other systems and upload data
---
Automated Systems
---
Assessor Management
---
Apprentice Management
---
Employer Management
---
Training Provider Management
---
CAPABILITIES
More than just assessment
Find out more about the powerful features that sit within SEPA
IMPLEMENTATION
Welcoming you onboard
Mapping the project
The first step we have to take when starting your new project is to map out an exact plan of action.
The meeting will cover key points, such as: mapping out your data so we get a better understanding of your processes such as which systems you use, how many learners you have and how much data you have in your current systems
Data mapping
Depending on which software you use, we can create a bespoke plan for moving information over from your old system to your new one and you will meet with our Data Lead to choose the right import method.
Uploading your EPAs and qualifications assessments
We will populate SEPA with your current EPA, results and relevant historical data and ensure user interfaces works in line with your specifications in advance of your 'go live' date.
Training
The final stage of your onboarding will be the training of your staff. This can be done in parallel with other processes running at the same time, so that we hit your go live date on time.
Featured resources for you
WEBINAR
Apprenticeship success and boosting outcomes
Apprenticeship programs are a catalyst for preparing individuals for career success. However, navigating one can be challenging and apprentices may face barriers, hindering their success.
WEBINAR
Strategies to reduce apprenticeship dropout rates
Poor apprenticeship achievement rates currently sit at 52%, and new targets for achievement rates set at 67% by 2025, have highlighted the importance of getting on-programme support right.
CONTENT HUB
We Love Apprenticeships
We are excited to celebrate apprenticeships and showcase how we support them. This includes expert led webinars and sharing thought-provoking blogs about apprenticeships in education.
.