WORKS MANAGEMENT
Works Management Software
Unite your back office to key stakeholders, functions and resources.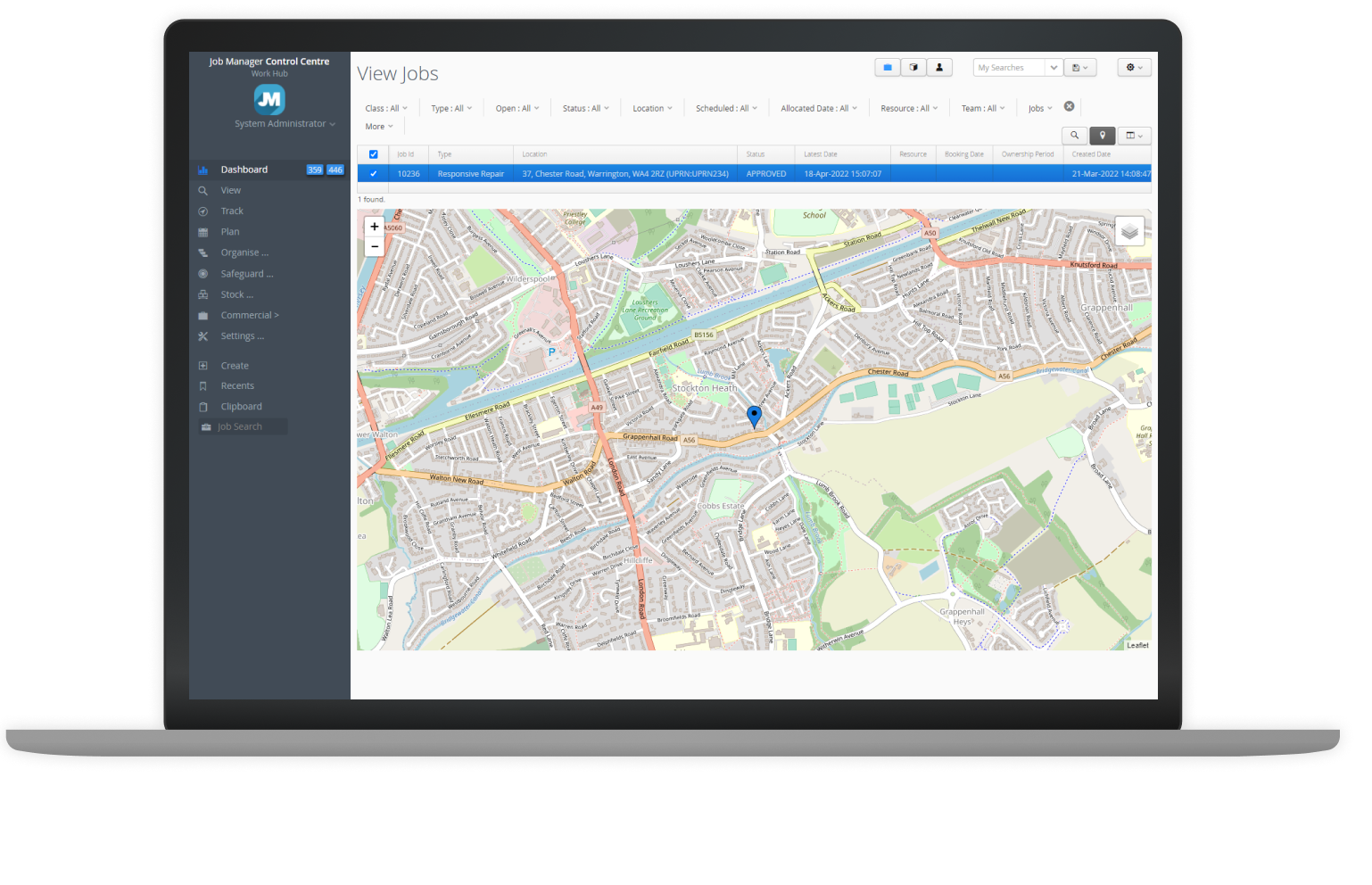 Manage mobile teams more effectively
Pull disparate systems together to create a single view of data and tasks. This enables you to efficiently manage the job flow between central functions and your field-based workforce. Work Hub allows you to coordinate cases with multiple work items spanning various teams, departments or skills.
"Work Hub has enabled us to connect our entire workforce, from back-office teams right through to mobile workers. Staff can now share accurate, up-to-date information in real time."
Ryan Davis, Senior Repairs Co-ordinator and Systems Officer, Sandwell Council
Key capabilities
---
Dynamic Appointments
---
Resource Management
---
Stock Management
---
Real-Time Reporting
---
Work Order Management
---
Financial Management
---
Invoicing
---
We understand and solve your key issues
We build products which are designed to solve our customers key challenges.
CAPABILITIES
More than just
Work Order Management Software
Find out more about the powerful features that sit within Work Hub
How our Work Hub can help you
FEATURES & BENEFITS
Unified Work Management

Fully define the work you undertake.

Our software enables you to harness the full power of dynamic resource scheduling and mobile working with flexible, intelligent work management. Using Work Hub, you can increase field-based workforce productivity and ensure more effective service delivery.

Holistic Work Management

Track the location of each of your field-based operatives to support lone worker safety, and identify and apply operational improvements such as responding to emergency callouts.

Business Management

Highly customisable works management toolkit

Software that works for you, without you working for the software

Customisable Health and Safety, Business Support, HR and more at your fingertips

Mobile Working

Job Manager is a mobile workforce management application that ensures field-based teams have all the information they need to carry out their work.

Field Force Automation

Keep your resources delivering in the field for longer

Hands free, up to the minute data at their finger tips

Back office updates without paperwork or administration

Customer Experience

Our Field Service Management suite of solutions is designed to help organisations to deliver exceptional field-based services first time.

Right First Time

Capture the right data, the right way - your way

Keep your customers informed and bring them on the journey to support their needs

Respond quickly and accurately to requests through customisable screens, inputs and data captures

Work Order Management

Minimize asset downtime.

Work Hub provides you with a single place to track every element of work from the original case through to the associated issues and the work orders and constituent jobs to address these issues.

Work Order Creation

Ensure you meet all requirements of the service request by giving your field based operatives the correct information in a simple work order.

Whenever, Wherever

Workers can always know what their next task is, regardless of connectivity

Updates and Information to tasks can be made in real time and updated back to the office when online

No time or data loss due to poor network coverage

Service Request Workflow

Using Work Hub, you can log and define cases, extrapolate service requests and automatically allocate tasks where needed.

Supporting your needs

Associate the relevant client contract to the job, helping you to improve efficiency across all teams

Customisable workflows to ensure that all aspects of your business and processes are supported

Reports and data extracts to ensure you are working efficiently and maximising your output

Service Providers

Work Hub allows your in-house workforce to focus on the trades they specialise in, for properties within their defined area, whilst leaving service providers to focus on niche task types.

Targeted Specialists

Get the right person to the right place at the right time

Efficient resource allocation improves customer happiness and overall business performance

Delivering better outcomes is easier with a supporting system to help you identify the needs

Financial Management

Comprehensive financial management.

Work Hub provides comprehensive financial management capability to keep a tight focus on delivering services against contract and to ensure profitability.

Job Costing

Our solution enables you to apply controls, with different work triggered dependent on cost to ensure meticulous budget management.

Manage your costs

Granular costing allows you to spot over and under runs faster and react more effectivly

Stop over spending by setting limits on approvals

Report on errors and unexpected events as they happen to quickly resolve the issue

Invoicing

Work Hub can invoice a single client contract at a time, across multiple jobs. The output is either a PDF or an electronic version if integrated to a Financial Management solution.

Financial Integration

Standard Integration coupled with a flexible Integration Service Bus for all financial systems to talk to

Flexible Invoicing output options to suit all your needs

Work in Progress

A screen within the Control Centre allows a suitable role to monitor the current financial state of the work in Progress for a selected contract or group of contracts.

Staying in touch

No hassle views of your Work In Progress pre-configured as standard

Reports and data extracts to ensure you are working efficiently and maximising your output

React to change quickly with flexible and detailed screens

Profit & Loss

To help you plan for the future and to complement the job costing, charging and invoicing functionality, we have created insightful financial reports using InfoSuite.

Your data, your way

Discover quicker insights through targeted reporting

Focus on your needs, or see the wider picture, it's up to you

Real-Time and Historical data tailored to your needs at your fingertips

Appointments & Assets

Clearly define the resources you have available to fulfill work.

Harness all available resources and assign work, manage and monitor stock from merchant to job utilisation, and manage work that passes between internal and external resources.

Resource Management

Define your human resources by different dimensions, such as skills, accreditations and languages spoken, and classify nonhuman resources, such as vehicles, materials and special equipment.

Smarter Choices

Get the right resource, to the right task, every time

Share resources over your business to increase efficiency

Allocate your non-human resources without user intervention

Stock Management

To understand the materials you have at your disposal, our suite offers stock management capabilities which ensures the right resource has the right materials to carry out a piece of work.

Warehousing On Demand

Track stock in your Van, Drop Box or Warehouse to measure usage, costs and reorder levels

Specific allocations of Vans to Workers mean stocktakes and usage can be apportioned accurately

Flexible reporting to quickly respond to surges in demand or identify improvements

Mobile Working

Through tight integration with Job Manager, Work Hub is able to automatically request work items to be scheduled and, when the job is completed, automatically trigger the next part of the workflow.

Automated Workflows

One-Touch updates and workflow progression to help limit your backoffice administrative overhead

Real-Time updates of progress and other pieces of data to help you schedule the next steps automatically

Customer Centricity

Manage communication with customers and clients.

Work Hub is configurable for any organisation with customer and client field service responsibilities to enable case management, work, field and non-human resources, and finance teams to be fully connected to improve quality of service.

Faster Response Times

Our suite gives managers real-time visibility over project progress along with live updates on individual jobs, enabling them to respond quickly to customer needs.

Knowledge is Power

Faster data results in faster reactions which will increase customer satisfaction

Accurate data results in better deicisons which will help in cost management and reduction

Support staff can drive better outcomes with field workers by being better informed of their needs

Appointments Kept

To avoid costly rebooking of appointments, letting down customers and wasting resource, our suite improves the process of booking the right appointment and communicating accordingly.

Smarter Working

Optimise appointment offerings based on what is important to your business

Reduce your down time and increase your availability

Provide better customer support with customisable appointment windows

Reduced No Access

By putting customers first and understanding their needs, we significantly reduce no-access rates, which is a key benefit of integrating a dynamic scheduler with a customer communication tool.

Smarter Planning

Automated confirmation, reminder and on-route text messaging keeps your customers informed

Less travel and more appointment options better support your customers and business

Accurate optimisation leads to less delivery failure and improved customer experiences

Customer Satisfaction

All of these actions contribute to an all-round, pleasant customer experience, which is made much simpler with the Advanced Field Service suite of integrated solutions.

Customer Satisfaction

Simple working practices provide more time for customer focus

Integrated supportive solutions keep your customer informed and on the journey with you

Efficient resource allocation improves customer happiness and overall business perforamance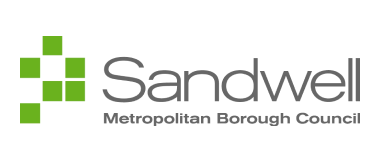 "We are planning on developing our systems even further and widening the Work Hub to other services in Sandwell Council, so the relationship will just grow and grow."
— Neil Martin, Business Manager, Asset Management and Maintenance Service
IMPLEMENTATION
Welcoming you onboard
1 day
Starting your journey
We'll make sure your use of Work Hub is a success from day one as a customer. While we treat each customer individually, our standards and attention to detail remain the same. This is what your journey will look like once you've signed up...
1 week
Understanding your challenges
Once you have signed up with us you will have an introduction call with your new Customer Success Manager who will explain who they are, how they can help, and they will get a better understanding of you and your business to they can help drive your onboarding programme to be a success.
2 months
Planning your journey
Alongside your Customer Success Manager, our Project Delivery team will build a plan of action for your journey to go-live with due dates and owners to ensure we are prepared to succeed.
Destination
On the road to go live
Working through the action plan, we execute the plan with you and get you ready to where you need to be to adopt Work Hub.
Delivery and up and running
We get you live on the product and make sure we are on hand for any help you might need.
Our implementation packages are designed to fit your individual needs as a customer.
Frequently asked questions
Featured resources for you
BROCHURE
The most effective way to manage field-based services
A better way for housing organisations to manage a field-based workforce.
Read whitepaper
WHITEPAPER
Six steps to field service excellence
The correlation between increased customer satisfaction and implementation of greener working practice requires implementation of intelligent digital field service management software for successful outcomes.
Read blog
25 Jan 2022 by Nathan Ollier, Vice President, Public Sector and Field Service
Organisations that can meet customer demand can also present themselves to potential investors and other stakeholders as a modern, forward-thinking and dynamic proposition.
Read blog
1 Oct 2021 by Nathan Ollier, Vice President, Public Sector and Field Service
Field service management must take the lead in solving this problem for itself, not only by poaching skills from the construction industry, but by attracting, engaging with, and retaining skilled talent for themselves.
Read blog
30 Nov 2021 by Nathan Ollier, Vice President, Public Sector and Field Service
HOW CAN WE HELP?
Hi, we are Advanced. Talk to us.