Helping you deliver a seamless customer experience with software you can depend on
Our suite of innovative, market-leading Field Service Management solutions can help you deliver your services in the most efficient and effective way, transforming your organisation and customer satisfaction levels.
Consumer expectations around service have never been higher, driving the need for organisations to empower their field workforce, maximise productivity while minimising costs.
Challenges in the world of field service
CHALLENGES
Field Service Management Solutions
SOLUTIONS
DYNAMIC RESOURCE SCHEDULER (DRS)
Dynamic Resource Planning
A workforce solution scheduling your field-based people to the right place at the right time.
JOB MANAGER
Mobile Workforce Management
An application spanning the full lifecycle of your field-based activity from start to finish
WORK HUB
Work Management Software
A back-office work management solution that creates a single view of your data and tasks
INFOSUITE
Business Intelligence Software
Real-time reporting and dashboards giving a complete visibility of your field operations
10%
Decrease in mileage
and reduced fuel costs
20%
Average increase in
team productivity
5⭑
Customer rating on
Capterra
CUSTOMERS
Who succeeds with us
Over 40,000 field workers across a diverse range of sectors

"We can now provide real time updates on the progress of the operative and allow customers to manage their day in the same way as online shopping and delivery tracking. "
Sultan Darilmaz > Operations Manager> Riverside

"Customers can now see a home consultant much faster, and with the help of geographical profiling, 20,000, more home visits have been made year-on-year."
Steve Johnson > Head of Central Operations > Carpetright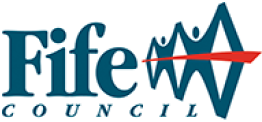 "If we didn't have DRS, we wouldn't have been able to function through Covid. We'd have to print off job tickets and coordinate people manually, which just wouldn't have worked."
Kenny Shand > Project Manager for Assets, Transportation and Environment > Fife Council
Today's consumers are frequently busy and time poor. They don't always have the luxury of time to thoroughly research new suppliers for products or services. Where once they might have talked to friends and neighbours for a recommendation, they now turn to online reviews and review sites to help them make a quick decision
Read blog
22 Feb 2022 by Nathan Ollier, Vice President, Public Sector and Field Service
Green issues and the environment are mainstream concerns. People everywhere are looking at ways to reduce their negative impact on the planet, from di…
Read blog
25 Jan 2022 by Nathan Ollier, Vice President, Public Sector and Field Service
Advanced's whitepaper, Field Service Management 4.0 – the Next Generation, discusses the evolution of the function and looks at ways to prepare teams for the future, in the light of such a fast-moving environment and shifting goalposts.
Read blog
23 Jan 2023 by Nathan Ollier, Vice President, Public Sector and Field Service