Trusted by more than 5,000 law firms and barristers' chambers and with over 30 years' experience
Work smarter, communicate more effectively, and deliver legal services with speed and security through our trusted legal solutions. Our end-to-end legal-centric software provides you with the accuracy and flexibility to identify opportunities for growth and greater efficiency while working in a secure environment wherever your team works from.
Challenges faced by the legal sector
CHALLENGES
Legal Software Solutions
SOLUTIONS
ALB & P4W
Practice and Case Management
Our practice & case management sytems allow firms to maintain productivity and efficiency
ADVANCED MLC
Chambers Management
MLC supports chambers management, from mobile working to efficient case collaboration
CLOUD FORMS
Legal Forms Library
Never worry about updates with a Cloud Forms library & online form collaboration tools
NETDOCUMENTS
Legal Document Management
We provide the market-leading Cloud document & email management system, NetDocuments
CARPE DIEM
Time Recording Software
An intuative solution that helps firms capture billable time from anywhere & on any device
DIGITAL DICTATION
Dictation Software
Cloud speech technology offering security, 24/7 mobility, compliance & risk management
OYEZ DOCUMENT PRODUCTION
Court Bundle Services
Ensuring your court bundles and professional documents are securely handled and compliant
NWR
The National Will Register
Provider of Will Registration & Will Search services in the UK
CLEAR REVIEW
Performance Management Software
The People Management solution for HR professionals
65%
state business growth
as the priority for the year
60%
of firms saw limitations
with current technology
53%
of firms are keen to
adopt new technology
CUSTOMERS
Who succeeds with us
Trusted by 5,000+ law firms & barristers' chambers globally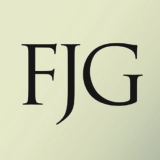 "We're one of the few firms in the region that can still offer cost-effective legal aid support, and the reason we've been able to do that is because we've automated our day-to-day processes."
Peter Carr, Head of IT

"We wanted to provide visibility of information to key personnel and lawyers to allow them to take ownership of client relatonships more effectively."
Nigel Johnson, IT Director

"When we think about our goals of achieving one source of truth, NetDocuments has helped us achieve everything we set out to do."
Ian Burrell, Director of IT
Law firms in 2023 are tasked with many challenges. Paramount of these is ensuring profitability amid a looming recession and wavering consumer confidence. Fortunately, a digital implementation allows one to streamline operations to maximise time and of course money – providing an easier experience for both staff and clients alike. Form filling is one clear route to achieving this.
In this day and age, you can do many great things from your phone, that you would've previously had to don a suit and sit in a branch or an office for, even apply for a mortgage. From a mere touch you can submit all supporting evidence, identification documents, bank statements and personal finances – and just like that, you're done. With market demands and client behaviour changing, we now have a customer base that's eager to have everything accessible at their fingertips.
A client portal allows law firms to securely exchange information and interact with their customers through an internal system. So usually this takes the form of a Cloud-Based system being in a secure area that is accessible through a company's website, the client can view and access information, documents, data, reports and interact with it. For example, the client can upload documents, view cases and download documents.
Hi, we're Advanced. Talk to us.