Trusted by more than 5,000 law firms and barristers' chambers and with over 30 years' experience
Work smarter, communicate more effectively, and deliver legal services with speed and security through our trusted legal solutions. Our end-to-end legal-centric software provides you with the accuracy and flexibility to identify opportunities for growth and greater efficiency while working in a secure environment wherever your team works from.
Challenges faced by the legal sector
CHALLENGES
Legal Software Solutions
SOLUTIONS
ALB & P4W
Practice and Case Management
Our practice & case management sytems allow firms to maintain productivity and efficiency
ADVANCED MLC
Chambers Management
MLC supports chambers management, from mobile working to efficient case collaboration
CLOUD FORMS
Legal Forms Library
Never worry about updates with a Cloud Forms library & online form collaboration tools
NETDOCUMENTS
Legal Document Management
We provide the market-leading Cloud document & email management system, NetDocuments
CARPE DIEM
Time Recording Software
An intuative solution that helps firms capture billable time from anywhere & on any device
DIGITAL DICTATION
Dictation Software
Cloud speech technology offering security, 24/7 mobility, compliance & risk management
OYEZ DOCUMENT PRODUCTION
Court Bundle Services
Ensuring your court bundles and professional documents are securely handled and compliant
THE NATIONAL WILL REGISTER
Will Registration & Search
Ensuring that no will is left unknown or untraced at the time it is needed
65%
state business growth
as the priority for the year
60%
of firms saw limitations
with current technology
53%
of firms are keen to
adopt new technology
CUSTOMERS
Who succeeds with us
Trusted by 5,000+ law firms & barristers' chambers globally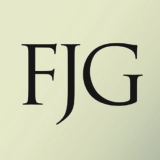 "We're one of the few firms in the region that can still offer cost-effective legal aid support, and the reason we've been able to do that is because we've automated our day-to-day processes."
Peter Carr, Head of IT

"We wanted to provide visibility of information to key personnel and lawyers to allow them to take ownership of client relatonships more effectively."
Nigel Johnson, IT Director

"When we think about our goals of achieving one source of truth, NetDocuments has helped us achieve everything we set out to do."
Ian Burrell, Director of IT
Advanced have launched a six-part blog series which breaks down the various features of NetDocuments. In these blogs we detail the various solution options available with NetDocuments, the way the system meets the needs of legal professionals, and why Advanced are seen as the best implementation partner for your firm. We're kicking off this series with the first NetDocuments solution, 'Organize'.
Law firms are undergoing a rapid transformation as they transition at pace to a digital future. Here, Doug Hargove, MD for Education and Legal at Advanced, shares some thoughts on how to manage your firm and workforce to achieve successful implementations.
Read blog
5 Jan 2022 by Doug Hargrove, Managing Director - Legal and Education
The number of recent ransomware attacks on barristers' chambers is a reminder that you're not immune from cyberattack. Indeed, in 2018 the UK National Cyber Security Centre found that 60% of law firms had experienced an information security incident in the preceding year. The NCSC then issued a report highlighting how and why the legal sector is targeted by cybercriminals.
Read blog
7 Jan 2022 by Doug Hargrove, Managing Director - Legal and Education