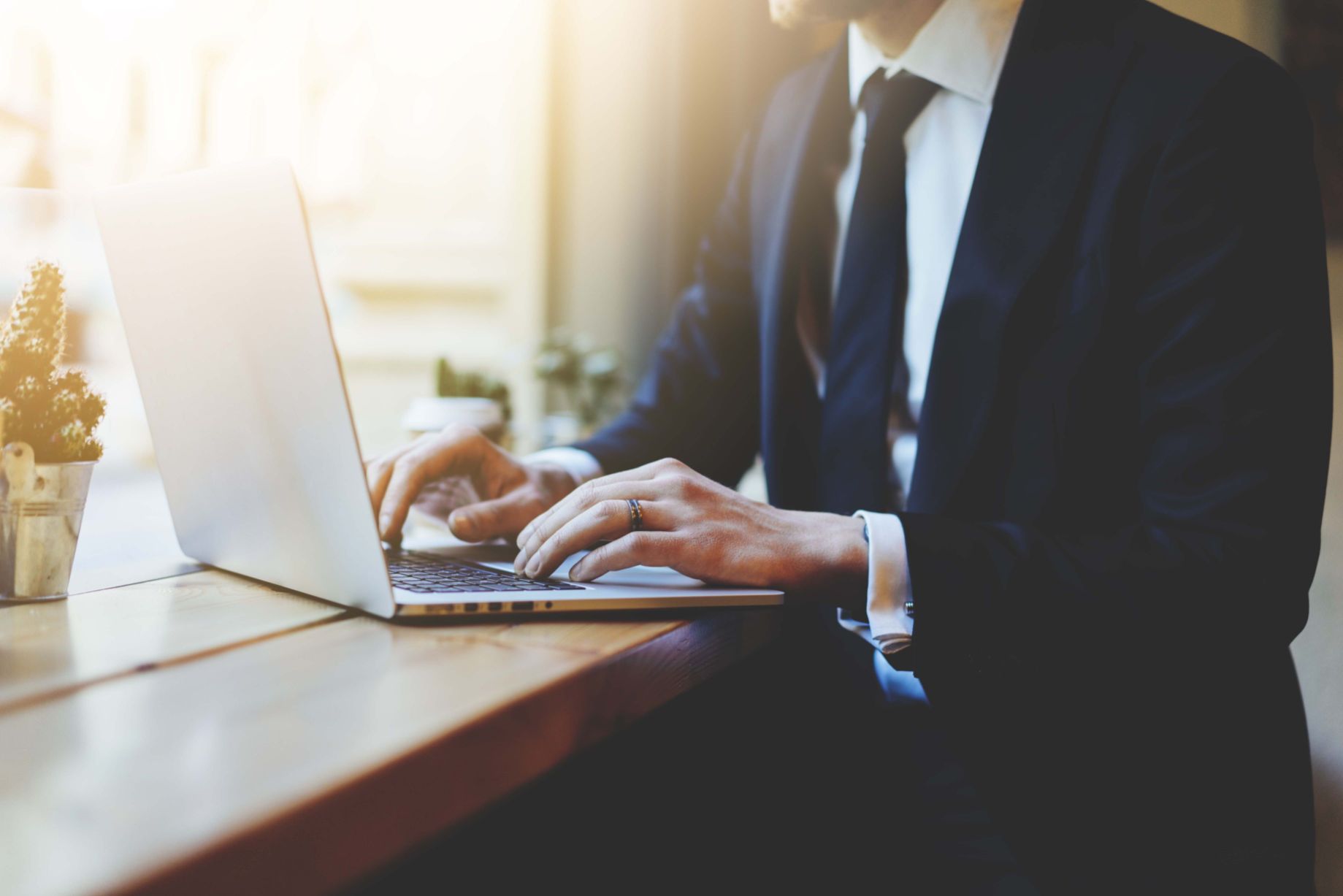 We've chosen Booths Park in Knutsford as the home for our North West regional HQ and we were proud to have had the Rt Hon George Osborne, local MP for Tatton and Chair of the Northern Powerhouse partnership, officially open our refurbished offices last Friday, home to around 200 employees here in Cheshire. We used the occasion to bring together some of the leading dignitaries and our own customers from the region to mark the occasion. We did this for a very important reason.
We know one of the Government's priorities is establishing an industrial strategy for Britain, and we are advocates in ensuring that sustainable prosperity is created across the UK. Commitment to the regions is an important element of this. As the Prime Minister herself has said, digital economy and skills are at the heart of this strategy. Just last week, in Tech City's new Tech Nation 2017 report, they confirmed that the UK has 1.64 million digital tech jobs. The growth rate of digital jobs was more than double that of non-digital jobs between 2011 and 2015. In addition, in 2016 the UK secured £6.8 billion venture capital and private equity digital tech investment – that's over 50% more than any other European country.
In the foreword to the report, the Prime Minister, Theresa May, said the Government is putting the digital sector at the heart of its modern industrial strategy. Quoting from the report, she commented:
"Today more than 1.5 million people are already working within the digital sector, or in digital tech roles across other sectors, while the number of digital tech jobs across the UK has grown at more than twice the rate of non-digital tech sectors."
But it's vital that this is represented across the whole of the UK, not just the south.
That's why a proactive and committed regional strategy is so important. We held a roundtable debate to discuss these very topics at our event, which included attendees from Tech UK, Manchester Digital, Tech North, the IoD, the Forum of Private Business and Manchester Metropolitan University, as well as leading employers such as Bruntwood and British Gas. We concluded that for the region to be successful, we all need skilled technology workforces. To make this happen, there's a requirement to develop new digital skills with training such as apprenticeships and attracting a diverse workforce from across the regions.
Here at Advanced we have been going through one of the largest transformations of any UK business. What's important to us is finding the best talent and developing the skills in our team, to keep pace with the changing needs to our customers. We have pledged to invest our entire apprenticeship levy fund of around £500,000 to introduce 60-70 apprenticeships per year focused on developing digital skills. But that's just part of it.
Friday's launch was part of our goal to build closer relationships with the thriving business community in the region and contribute to the Northern Powerhouse's strategy to realise the economic potential of the North. We've worked to do this successfully in the Midlands around our regional hub there at the Mailbox, building relationships with organisations such as Marketing Birmingham and Digital Leaders West Midlands. In fact, we were delighted to recently see ourselves referenced in the Tech City's Tech Nation report regarding our commitment to the region – this included bringing 400 new jobs to our flagship offices in the Mailbox in Birmingham. We are proud that 75 per cent of those new employees come from the local Midlands area.
So, be sure to look out for more from us here in the North West as things develop. Mr Osborne explained that his plans for the Northern Powerhouse Partnership will be progressing as he gets the full team in place shortly. We will also watch with interest on the appointment of Manchester's new major in May and as Joanne Roney takes over from Sir Howard Bernstein as the new Chief Executive of Manchester City Council next month, we urge decision makers across the region to show their commitment to supporting a Northern digital transformation to see this region truly prosper. We look forward to growing our relationship with the community here, bringing a real focus on making sure practical steps happen, and with some pace, as organisations – of all shapes and sizes, unlock their potential by becoming truly digital.