This week's CBI Conference had 'the next generation' as its overarching theme, and the conference tried hard to avoid this being completely overshadowed by the business of Brexit. Given it is this next generation of the workforce – Generation Z (those born between mid-90s and early 2000) – which will largely determine how the future of business develops – we were hoping to see a raft of young hopefuls around the conference. Would the conference give them a platform to share their views on the future of business and what Brexit means to them? We'd say there were certainly signs of interest and opportunity.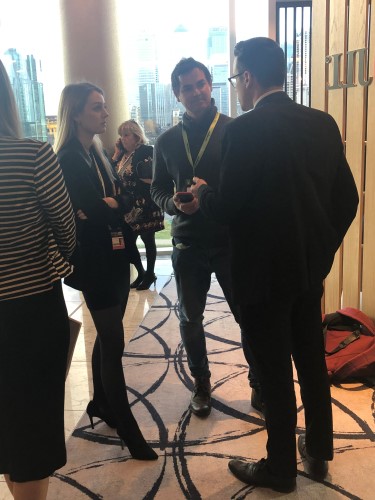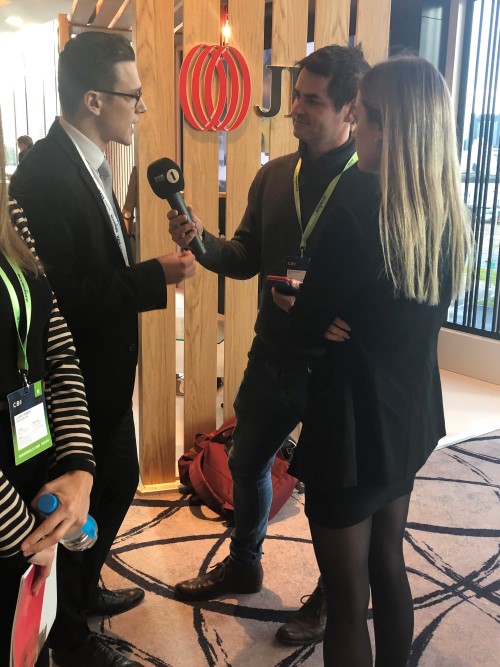 Recognising the importance of giving young people a share of voice in business, we have been focusing on attracting and retaining high potential entry-level recruits into Advanced for the last two to three years. It's been an invaluable way to ensure our business refreshes and thrives in this digital era and, to demonstrate our commitment, we brought a few of our Generation Z professionals into the conference too.
We were delighted to see these attract the attention of Rick Kelsey at Radio 1, with a couple of our very own Generation Zs – Charlotte and Sam – get a chance to be interviewed by Rick for Radio 1's Newsbeat, which went out just after Jeremy Corbyn finished the closing speech of the conference. It was no surprise to us to see them rise to the challenge as they shared their views on the Brexit negotiations and what this might mean for the future. In fact, you can listen to the interview here.
But looking beyond this, as part of our intentions to bring alive the theme of the day, we analysed our Annual Trends Report Survey – which we launched at the conference – from the perspective of Generation Z respondents – and we had some stand out stats from this digitally native generation.
61% of Gen Z thought Brexit would influence business priorities – compared to only 53% of all ages
When asked about the most important attributes for a business leader in the digital era,

65% said that leaders must have the ability to think and react with pace (vs 59%)
52% said a strong digital skill set (vs 39%)
35% said a 'digital-first' vision (vs 19%)

Another interesting albeit worrying stat revealed that 32% of Gen Z feel under pressure at work all the time (vs 18%)
Our full news report from Generation Z can be read here, which emphasised the importance of business leaders listening to this influential generation, as a key productivity enabler and as an essential ally for driving business growth and performance.
Some of these findings complemented the CBI's own survey which showed some interesting insights into this generation's attitudes about entering the future workplace:
49% don't feel that education prepared them for work
A worrying 25% felt there was a lack of career opportunities in their own geographical areas
As an organisation that has transformed over the last couple of years, Advanced itself has focused on a couple of these key areas:
Firstly, we have transformed our operations into regional hubs (south east, midlands – The Mailbox – and north west). One of the key drivers for this was to tap into the host of exceptional talent that exists across the UK. We always saw this as a critical part of supporting the government's Industrial Strategy, which set out to drive opportunities across geographical areas within the UK.
Secondly, we are uniquely placed to comment on how best to introduce Generation Z into the workplace. Having introduced a recruitment programme designed to attract high potential entry-level candidates which is based on an innovative non-bias approach – even CVs are thrown out of the window – we have attracted and recruited hundreds of millennials – many from Generation Z – with this innovative approach.
In fact, since the start of 2016, we have in fact attracted nearly 750 recruits into the workplace. There have been a number of successes and learnings since the start of the programme to date. However, we are now very confident about the programme's effectiveness largely from our front-line experience of this recruitment process, from the 'bootcamp' that Advanced runs to welcome entry-levels into the company and get them ready for the workplace, through to the success in promoting many into progressive roles.
Looking ahead, we are now confident about looking to fill 60% or more senior, experienced roles from promotions of these entry-level candidates, rather than bringing in external talent.
The CBI may have been expectedly distracted by the Brexit debate on the day, but there's undoubtedly agreement that the new generation of employees will begin to shape the future of the workplace. Forward-thinking leaders who look to this generation to influence them in rethinking their future strategy – with pace and with a digital mindset and vision. Not only will leaders find themselves recharged by this generation, they will be best placed to reshape for the future, whatever the changes that the deals around Brexit throw at them. And let's hope that, when leaders truly embrace the skills and talent from the next generation, Generation Z also begin to feel slightly less pressured by the world of work.