P4W
Legal Practice and Case Management
Streamline your business processes with a comprehensive, tailored, and client focused approach.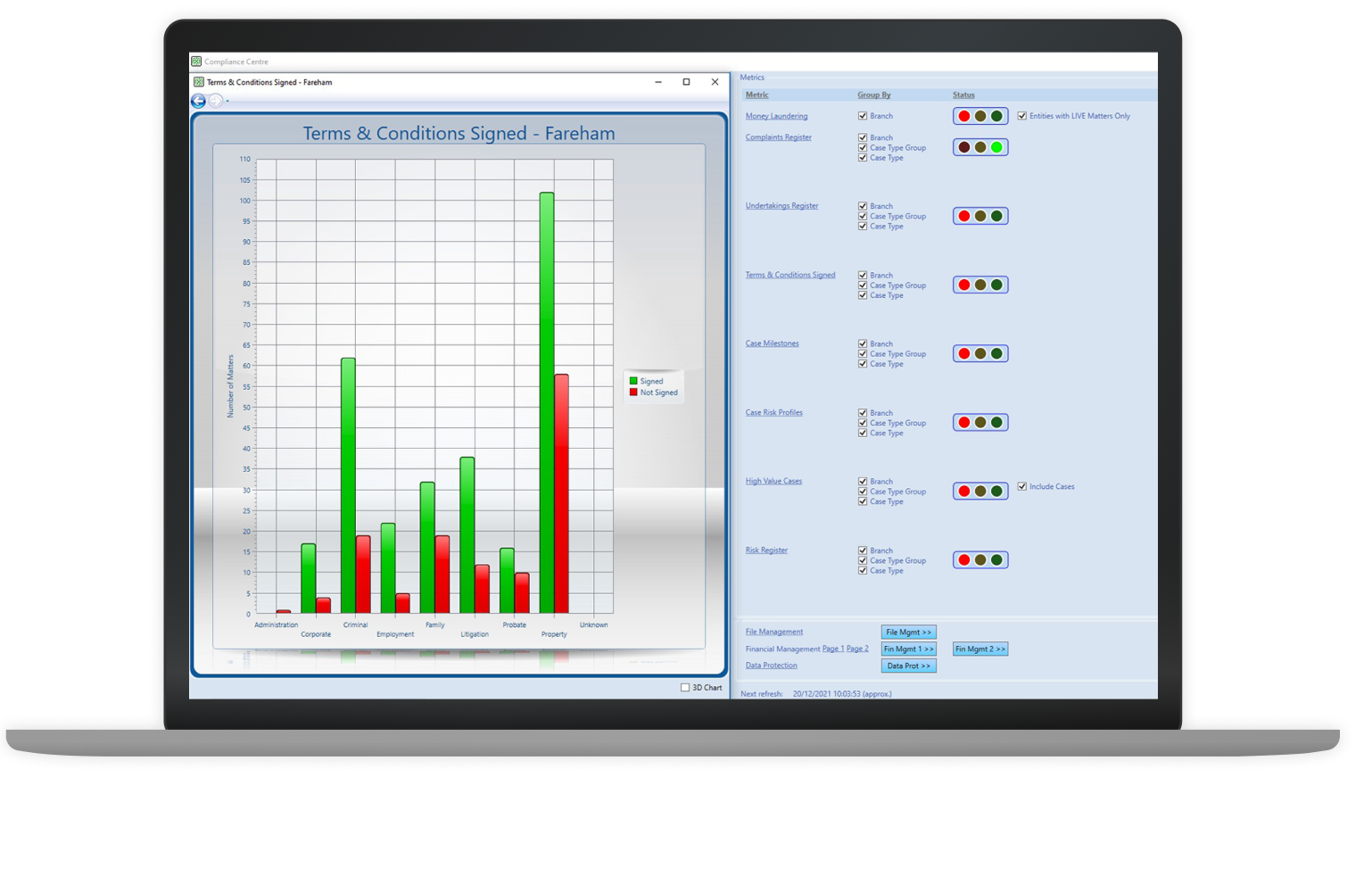 A dynamic, integrated platform
P4W is a single, smart solution that provides the highest levels of functional efficiency. By combining powerful legal technology with market-leading integrations, it offers a tailored structure that can meet all of your individual business and administrative requirements.
"P4W allowed us to bring systems together, removed barriers between client and firm, and supported efficient team working."
Lee Salih, Business Director, Glover Priest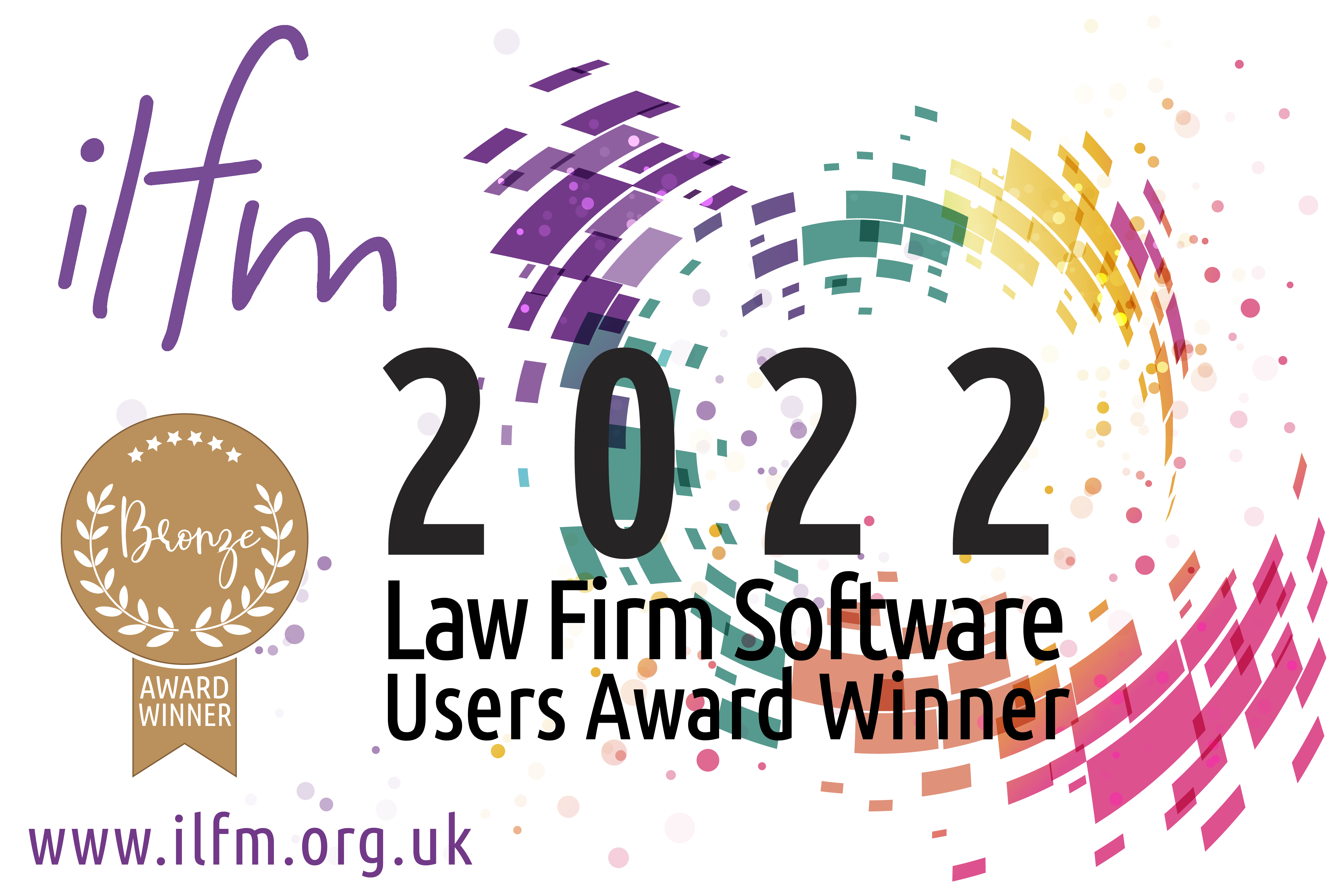 Have you heard the news, the bronze award at The Institute of Legal Finance & Management (ILFM) Law Firm Software Users Awards 2022 has been awarded to our product P4W. P4W is a market-leading practice and case management solution for large law firms, delivering the industry's most advanced and comprehensive practice and case management solutions.
Key capabilities
---
Single source SQL database
---
Reports & database intelligence
---
Flexible accounts function
---
Full Microsoft Office integration
---
Document templates & versioning
---
Direct submissions to government portals
---
Legal Aid workflow
---
Ministry of Justice claims management
---
Solicitor - client interface
---
Powerful legal technology integrations
---
We understand and solve your key issues
We build products which are designed to solve our customers key challenges.
Featured resources for you
WEBINAR
Proven smarter, faster conveyancing
47 minutes
Jody Nicholas, System Support Coordinator, Coodes Solicitors + 4 others
Find out how P4W and its integrations with Perfect Portal and InfoTrack can automate manual processes and eliminate human error.
WEBINAR
Determining your law firm's values when choosing a PCMS
29 minutes
Jamie Lockwood, IT Manager, Morrish Solicitors + 2 others
Shedding light on what is important to firms when they are looking for a new practice and case management system.
REPORT
Recovery and Growth
Author: Doug Hargrove
The role of technology in helping firms achieve their post-pandemic goals.
Read report
CAPABILITIES
More than just matter management
Learn more about the powerful features that sit within P4W
How our practice management can help you
FEATURES & BENEFITS
Core P4W

The heart of a powerful legal ecosystem

At the centre of P4W is a comprehensive platform which is your partner for all key aspects of the business of law. It delivers some of the most advanced and extensive functionality available today, and offers the following as standard.

Case Management

P4W is efficient, automated and organised. It can help all of your teams achieve matter completion more productively with access to filing, collaboration and workflow tools.

Built-in task efficiency

Comprehensive case, document and claims management, with a full Microsoft Office integration

Single case screens display matter overviews, including ledgers, time recording, contact and case information

Users can set diary entries, matter milestones, mandatory steps and automatic actions to allow fast completion

Minimise risk and eliminate duplication with P4W's dynamic, single-source SQL database

Full reporting

P4W provides extensive, flexible reporting and business intelligence tools

More than 100 real-time reports, including progress, key performance indicators and financial tracking

Automatically generate and send reports monthly, or save them in a central, access controlled, folder

Accounts

P4W provides the tools and workflows you need to manage all elements of accounting and business finance. It also helps you stay on top of potential risks, so your reporting remains fully compliant.

Controlled resources

A legal accounts structure that seamlessly integrates with case management functions for smoother performance

Electronic functionality from raising a slip to approvals, postings, billing or receiving monies on account

Easily control and manage client ledgers, including purchase ledgers and office management

Multiple reports to monitor client balances, aged debt, key performance indicators and financial management

Safe and compliant

Fully compliant with the Solicitors accounts rules in England, Wales and Scotland

User privileges can be applied to control access to areas of P4W accounts against relevant users or roles

Each client, nominal, and supplier have their own ledger card - so tracking accounting transactions is simple

Document Management

All documents are stored securely and are easy to find. Within P4W, document assembly is simplified by existing templates that allow the insertion of different clauses for particular circumstances.

Save time and costs

A versatile filing system that's able to save various file types to a single case file, from .pdf to video

Documents are saved against the relevant client and matter, including the smart capture of related emails

Save paper costs and make documents more easily accessible by replicating paper files electronically

Submit directly to government portals including MoJ, SDLT and Land Registry, directly from within P4W

Automated Functionality

Easier information management

Automation offers compelling benefits to law firms, helping them to achieve more in less time, while still maintaining best practice. Configured to your work procedures, these P4W efficiency modules can improve processes and profitability, while enhancing the delivery of your services.

The P4W Residential Conveyancing Starter Kit

This time-saving property workflow has been developed to ensure busy conveyancing teams can easily navigate the purchase, sale, and transfer of equity on conveyancing matters.

Conveyancing efficiency

Each step has specific workflows that bring through related milestones, pre-coded letters, documents, and forms

Easy to track milestones ensure fee earners can see exactly what's been done, and what's left to do

Task reminders and key dates ensure nothing gets missed or forgotten

Automates repetitive data entry and reduces the risk of human error

A joined up solution

Includes maintained SDLT and Land Registry fee calculators

Integrates with Oyez Forms, Laser Forms and Cloud Forms, so required forms are available within workflows

Optional Integrations with InfoTrack and Perfect Portal save significant amounts of time

This configurable platform allows workflows and documents to be tailored to your specific requirements

TaskCentre

This efficiency module enables you to build automated processes, reports, warnings and reminders. A seamless integration with P4W's database gives you total control of progress and compliance.

Achieve more, faster

Benefit from the automated management of large volumes of administration and compliance tasks

Find and correct data deviations within P4W, such as missing data, rejected posting slips, or unbilled time

Build customised processes, notifications and reports to meet the unique requirements of all departments

Schedule email alerts, like a weekly report to solicitors for work in progress (WIP) that's exceeded limits

Compliance Centre

This single, integrated solution automates the management of risk and compliance obligations

Stay protected with a helicopter view of all compliance related activity, from directly within P4W

Easily assign, track, and monitor elements of risk, and put remedial actions into place

Track key case milestones, and metrics, by accessing real time reports from a convenient dashboard

Make legal aid work sustainable

To make legal aid work profitable, you need a system that automates complex administrative processes, simplifies high case volumes, issues claims efficiently and maintains your firm's cash flow.

The legal aid workflow

P4W is fully compliant with Legal Aid Agency (LAA) regulations

Record all billable time, while monitoring limits and fixed fees, to ensure claims are within given boundaries

Quickly draft civil claims and cartel damage claims (CDC) bills to streamline the claims process

Flexible billing auto-creates the correct type of claim, and uploads them in bulk to the Legal Aid Agency (LAA)

FormShare

Capture required information on a digital form and eliminate the need for rekeying

Save 35+ minutes on police station client onboarding

Client care and advice documentation is generated from data captured in the form

Data security and General Data Protection Regulations (GDPR) compliance is assured

MoJ Claims Management

Save time and boost efficiency by allowing users to easily create and manage claims, directly from within P4W. There's no need to log into the Ministry of Justice (MoJ) portal separately.

An easier claims process

This module enables the quick uploading of claims, settlements and court packs directly from P4W

All required forms can be produced at the click of a button, and saved in the case agenda

Quickly access all of the tables and fields required for claims, whether claimant or defendant

Link with TaskCentre to benefit from automated email notifications whenever an event has occurred on the case

Legal Portal

Modern clients expect fast access to information and documents, and to be a part of the process so they can help their matter move forward quickly. P4W's Legal Portal helps you deliver what they need.

Share information

"This solicitor/client interface allows data to be requested, collected and
shared through a web browser"

Client self-service removes the need for lengthy telephone updates and paper based data collection processes

Securely automates user set-up with a registration link - you're always in control of authorisations

Offer greater convenience to clients. They can even make payments through the Legal Portal.

Compliant convenience

Integration with GB Group's IDScan protects the self-service element of Legal Portal

There's less administration to authenticate and check documents, supporting anti money laundering (AML) checks

Aid GDPR compliance by removing the need to send sensitive data by email

Complies with SRA Transparency Regulations by providing full contact details and a biography of fee earners

Advanced Integrations

Joined up thinking

Additional Advanced legal technologies can be integrated smoothly into P4W to provide significant time savings, and reduce the risk of human error. Users benefit from the automated insertion of client and matter data, and the assurance that key processes are associated with the correct matter.

Advanced Cloud Forms

This integration offers firms the opportunity to move smoothly from desktop forms software to a solution that offers form libraries in .pdf and digital format, along with a digital submission platform.

Next generation forms

Available to authorised users 24/7, from the office, or at home

Offers easy, collaborative working with colleagues and clients to speed form completion

Automated updates ensure correct form versions are used

Your data is protected by the latest security features

Controlled submissions

Cloud Forms manages the entire submission process, offering assured accuracy, control and security

Submit directly to Companies House, HMRC for Stamp Duty and Land Registry

To ensure smooth completion, data from relevant forms is automatically imported into submissions

Risks associated with missed deadlines or rejected submissions are managed by a pre-authorisation process

Carpe Diem time recording

Developed with the latest technologies, and the power of AI, this innovative, time capture system was designed to capture every revenue event, maximise billable time and improve realisation rates.

Smarter time capture

Instantaneously record billable time the moment it is created, 24/7 from any location, on any device

SmarTimers allow users to start and stop time instantly, as they move from one activity to another

Users can also choose to type, handwrite or dictate time entries

A TimeFinder function searches for, and automatically suggests, time entries that may have been missed

Business transparency

Carpe Diem can automate and schedule reports that monitor time capture progress on an individual or firm level

Users can quickly close time periods and send entries directly to the accounts department for invoicing

Fully exposed APIs allow seamless integration with other leading technologies, including NetDocuments

Provides the detail for accurate, transparent billing which is key to building client trust and retention

Digital Dictation

This integration allows users to save time by starting dictations directly from a matter or client record. Required key details stream automatically from P4W into Digital Dictation.

Dictation efficiency

Easy to use Cloud dictation software that delivers all of the comprehensive functionality you expect

Dictations are associated with the correct matter, making it easy to attach required documents or information

Copy revisions, or additions, can be completed quickly, within the correct place in the dictation

Monitor performance and release dictation bottlenecks by using a role defined dashboard to track all activity

Privacy and protection

Every dictation is encrypted while in the transfer stage and is fully protected by HTTPS transmission

Flexible levels of authorised access for single or multiple roles

Secure Cloud back-ups ensure your data is always protected and available

Confidential dictations can be easily identified and accessed by a nominated private typist when required

The National Will Register

The National Will Register is the UK's provider of Will Registrations and Certainty Will Search services. The Register holds more than 10 million Wills and is used by thousands of legal professionals.

Protect and Grow

Protect your firm by ensuring that no Will is left unknown or untraced at the time it is needed

Minimise the risk of another Will being discovered after an estate has been distributed

Prevent probate income loss by registering Wills and allowing searchers to quickly and confidentially find you

The Register is built around the needs of Wills and Probate solicitors, and offers firms cost neutral pricing

Easy Will management

Securely register your entire Will Bank

Search for both registered and unregistered Wills, directly from within P4W

Find, later or unknown Will versions to confirm a client's assumed position around a Will they have presented

This API integration is available to all P4W users who are members of The National Will Register

Partner Integrations

Supercharged functionality and information management

P4W works in partnership with other leading legal software companies to provide you with a single platform that provides all of the flexible capability your firm requires. That's how we deliver the wide breadth of functionality that's needed to drive maximum, streamlined efficiency.

NetDocuments

Keep documents organised, safe and compliant, while maximising productivity and collaboration. This market-leading solution easily manages the key challenges of consistency, mobility, and compliance.

A unified document source

Used worldwide, NetDocuments is ideal for firms regulated by strict compliance and data security requirements

This Cloud platform enables unlimited 24/7 document access, along with smooth collaboration and productivity

Choose from five modules, and purpose built add-ons to develop a fully customised document solution

Use as a firm-wide solution, or choose specific functionalities not served by case management

A true partner

With 25+ years experience, we're accredited by NetDocuments for delivery, training and platform support

Our ISO-accredited support team is available whenever they're needed - 24/7/365

Platinum status, the highest in the NetDocuments Partner Program, and the only firm with global accreditation

Document Bundling

Use the innovation of optical character recognition (OCR) to quickly compile, revise and complete document bundles quickly and easily, from directly within P4W.

Dynamic organisation

Merge multiple documents into a single PDF file with automated numbering, indexing, hyperlinks and bookmarks

All bundles are fully searchable, making the information you need quickly accessible

You can easily make changes, add documents or annotations, and change page order

Share digital bundles with colleagues or authorised third parties, quickly and securely

Conveyancing support

These P4W partner technologies can help you transform your conveyancing processes with automation that streamlines administration and time-consuming tasks.

Faster matter completion

InfoTrack offers real-time, 2-way integration that delivers search results and costs back into P4W

Search Acumen provides the ability to order a residential search in 30 seconds, simply by entering a post code

Index Property Information delivers local people, land and property reports directly into P4W

Hoowla's platform produces fast, accurate client quotes from conveyancing firm websites

Digital signatures

Ease your reliance on slow paper processes by offering a secure, 100% digital signatory experience to your clients. You'll save time and costs, and deliver an improved service.

Adobe Sign

With one click, fee earners can launch a document signing process for individual, or multiple, signatories

Recipients can sign and return documents at any time, from any device

Easily track and manage the process - view the status of each signature and send reminders if necessary

At every stage, documents remain totally secure and protected

Security and governance

Enable efficient client onboarding, while protecting your firm from the risks of financial or reputational damage.

Stay safe

GBG offers fast verification and authentication of official client and staff documents

Linkapp provides reliable corporate intelligence to aid all of your AML and governance processes

Mimecast is a full disaster recovery solution that protects your emails from cybercrime or natural disasters

Stay compliant

Lawyer Checker delivers increased due diligence and risk management for the transmission of funds

Smart Search provides AML checks for individuals and businesses, in the UK and internationally

Vistra automates the capture of key data to support AML and governance procedures

Hosted P4W

Hosting & Managed Services

A fully managed hosting service from Advanced provides a secure, high performance operating environment for P4W. Our services are flexible, so they can meet your exact system and support requirements today, and far into the future. Whatever that brings.

Choose a P4W hosting solution that's right for your firm

We use our years of experience to ensure that key performance indicators, service levels and budgets are fully aligned with your firm's critical business objectives.

You're in control

Choose the level of service you need, based on performance requirements and desired investment level

Predictable monthly charges reduce unforeseen operational expenditure

No additional charges for Infrastructure renewal, which includes updates to software and hardware

Protect your firm from escalating costs associated with facilities, insurance and IT management

Service and support

Delivers proof of service via Service Level Agreements (SLA)

Single point of contact for P4W applications and outsourced IT services, offering a one-stop support solution

Consistent IT support services with physical access to server data centres and infrastructure

You can choose the level of service support you need - from office hours, all the way up to 24/7/365

Ongoing support

Building strong relationships

Consultancy and Training Passports

This service was designed to develop confident P4W users who understand how to get the most efficient performance from the systems they depend on every day.

Expert consultancy

Support your users by helping them to maintain and further develop their system knowledge

Get training on new features, functionality or integrations

Learn how to automate tasks and reports, or to customise forms and templates

Get personal, hands-on technical support for upgrades or new module implementations

The P4W Helpdesk and Client Portal

Gain the peace of mind that comes from knowing there is always somebody on hand to help with product support queries.

There when you need us

All P4W user firms benefit from on-going support from our ISO9001 accredited helpdesk

All users can register for access to our Client Portal which acts as a direct link to our support team

The portal includes sections for hints & tips, user guides, knowledge articles and a customer support handbook

The P4W User Group

The P4W User Group is an independent organisation. First launched in 1999, it's comprised of legal professionals interested in networking and using P4W to its full potential.

A supportive community

Regular events include several user-led sessions that cover practical advice from firms who use P4W

Customer feedback gained in these sessions has a significant influence on future product development roadmaps

It's an ideal forum for discussing issues that affect all firms in relation to the general practice of law

All P4W user firms are invited to attend
CUSTOMERS
Who succeeds with us
More than 550 leading UK law firms depend on P4W every day

"We think P4W's pricing model is very good. That's a huge factor and the cost of the system is very competitive. We feel like we're getting a fair deal."
— Brian McDonald, Head of IT, Peters & Peters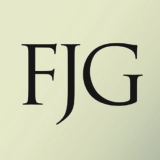 ""We're one of the few firms in the region that can still offer cost-effective legal aid support, and the reason we've been able to do that is because we've automated our day-to-day processes." "
— Peter Carr, Head of IT

"The amount of data that's now automatically monitored, formatted and delivered by P4W and TaskShare would not have been possible through manual creation. "
— Nigel Johnson, IT Director

"On average, there's 50 fewer documents for us to post each week, a total of more than 2,500 documents each year. It's made a real impact on the reduction of paper in the office."
— Tim Knight, Business Operations Manager
IMPLEMENTATION
Welcoming you onboard
1 day
Challenge
We get a better understanding of you and your business to drive your onboarding experience towards success.
1 week
Planning
We build a plan of action for your journey to go-live with due dates and owners.
2 months
Journey
Working through the action plan, we execute the plan with you and get you ready to adopt Advanced P4W.
Destination
Congratulations you're live! This is where our Customer Success program really kick in to provide you more value and make sure you are maximising your chances of reaching your goals.
The utilisation of legal transcription software is crucial to maintaining documents, here are the questions you should be asking.
Read blog
4 Feb 2022 by Doug Hargrove, Managing Director - Legal and Education
Law firms are undergoing a rapid transformation as they transition at pace to a digital future. Here, Doug Hargove, MD for Education and Legal at Advanced, shares some thoughts on how to manage your firm and workforce to achieve successful implementations.
Read blog
5 Jan 2022 by Doug Hargrove, Managing Director - Legal and Education
For chambers and law firms alike, time is money. Which is why it is so important to be able to record time quickly and easily. And let's be honest, it isn't barristers' favourite task to do either.
Read blog
27 Oct 2021 by Doug Hargrove, Managing Director - Legal and Education
HOW CAN WE HELP?
Transform your legal team with Advanced Practice and Case Management
Boost productivity, performance, and profitability by transforming the way your legal teams work, across all practice areas.