PICS
The market-leading LMS for apprenticeship providers
If you are delivering apprenticeships, it is crucial to have robust digital solutions that allow you and your team to focus on what matters – delivering quality education and training.
As the market-leading LMS for apprenticeships, PICS serves as the digital backbone of your organisation, keeping all your data and processes in one place. With this intuitive and sophisticated solution, you can relieve your staff of unnecessary data entry and other administrative burdens.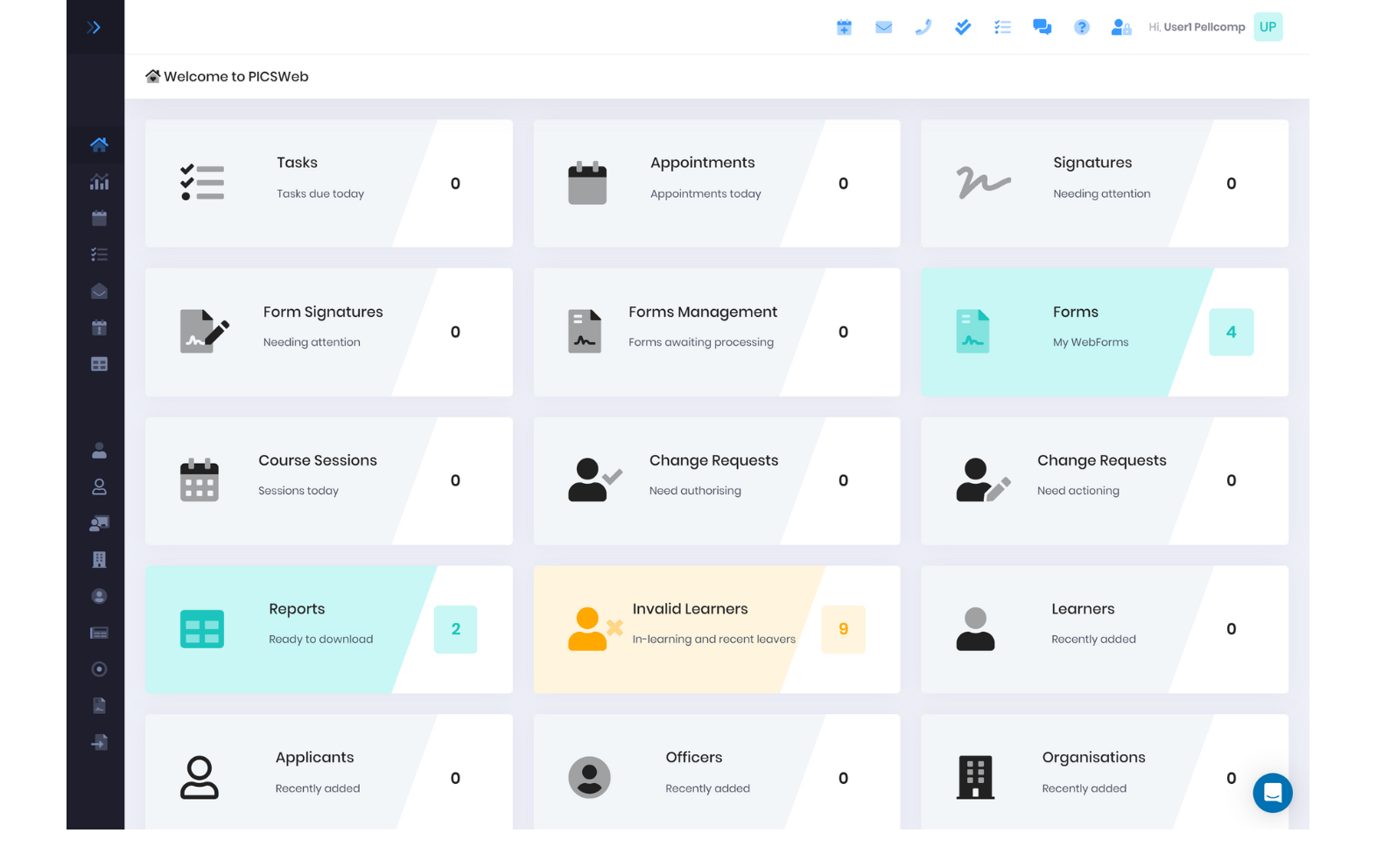 PICS is used by organisations delivering apprenticeships and other ILR-based programmes.
With ESFA-compliant data, a range of automations, custom reporting and more, PICS allows you to maximise operational efficiency and take the stress out of ILR submission. No matter the size of your organisation or scale of your delivery, PICS promises improvements to providers from day one.
We understand and solve your key issues
We build products which are designed to solve our customers key challenges
Key capabilities
---
Learner Management
---
ILR Compliance
---
Applicant Onboarding
---
Employer Engagement
---
Funding Calculator
---
Flexible Reporting
---
ESFA report reconciliation
---
Automation and workflows
---
CAPABILITIES
More than just an LMS
Find out more about the powerful features that sit within PICS
IMPLEMENTATION
Welcoming you onboard
Kick-Off
Work with your Advanced project manager to tailor delivery, based on your software requirements and best practice.
Initial Training
Work with a member of our training team on a hands-on programme of training suited to your organisation's needs.
Go Live
After completing initial training, you will be ready to go live with PICS. At this point you will be given full support access.
Up and Running
Once you have gone live, follow-up training may be scheduled as appropriate.
Featured resources for you
WEBINAR
Boosting Efficiency with PICS: A Webinar on Productivity Gains
Watch this on-demand webinar designed to showcase how PICS, the most used ILR system in the country, can help organisations achieve efficiency gains and boost productivity through our class-leading software.
WEBINAR
How to support apprenticeship success and boost outcomes
This webinar is designed to explore the benefits of apprenticeship support and how it can be leveraged to enhance the success and outcomes of apprenticeship programs.
WEBINAR
The Future of Advanced Education: Elevate your organisation
Advanced Education prides itself on its dedication to the education sector and the investments made in our products we hope to bring together all our solutions into one super suite for all things education.