Giving you greater control and more insight
We pride ourselves on providing a centralised, automated warehouse management solution that makes it simple for you to manage complex activities. We can help you boost productivity, reduce costs, shorten order fulfilment times and increase customer satisfaction. Our focused warehouse solution can be implemented on its own or part of a comprehensive ERP solution that also includes financial, HR, payroll and supply chain management systems. It can also be fully integrated with other ERP solutions such as SAP, Sage, Dynamics, Exchequer and other popular business systems, as well as bespoke ERP solutions.
This integration means information flows easily through your organisation, giving you better business insight and control and supporting your growth. On top of that, it's fast to deploy, easy to use and very scalable. That's why we are trusted by organisations like OfficeTeam, Domino's Pizza Group and DSV Logistics to manage their warehouse operations every day.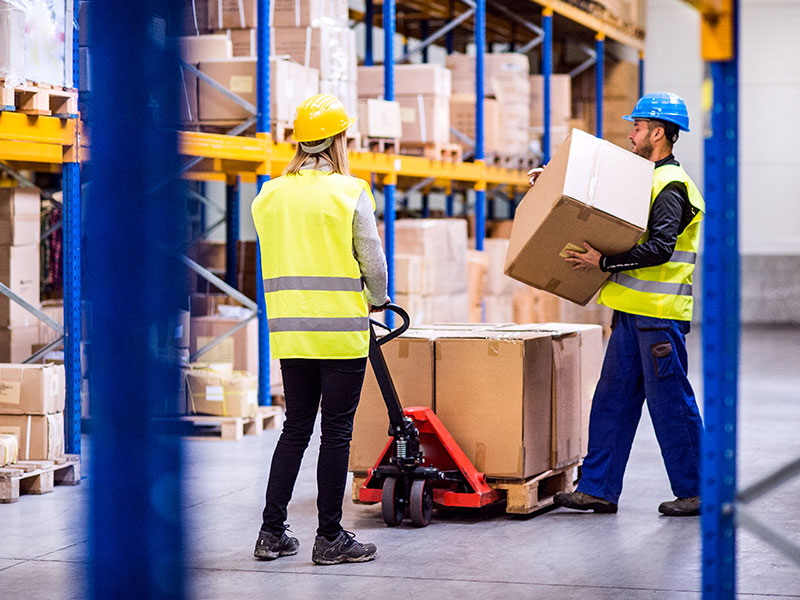 How our software can help
Task management
Our solution automatically generates tasks based on product, owner and system rules. This includes tasks for put-away, picking, replenishment and perpetual inventory.
Material Flow
Product flow and inspection control is fully automated. Products can also be inspected upon receipt.
Traceability
Gain full visibility and traceability throughout all your warehouse processes, including planned stock movements and unplanned receipts, both across a single warehouse or warehouse-to-warehouse.
Explore our software solutions
Barcode scanning
Asset management
Billing calculation
Labelling
Customs data
Dashboards
Event management
Heat map
Management reporting
Customer inventory management
Warehouse Management news articles
With a 300 strong dedicated support team, you can get in touch with us via phone, email or through our 24x7 online customer portals. We're here to help.
Find out more about our solutions & how we have helped our customers reimagine their business by searching our resources.
See how we enable our customers to positively impact millions of people.