Public Sector Software
Helping deliver excellence
to UK citizens
Boosting productivity while reducing departmental costs
We understand the challenges that public sector organisations are facing and the pressure to deliver regular savings while continually improving efficiencies. Our range of industry-leading solutions can facilitate your organisation's positive impact on community by empowering both your back-office and frontline services.
Challenges on the public sector agenda
CHALLENGES
A solution for every department
SOLUTIONS
FINANCE AND BUDGETING
Accounting & Financial Management Software
First class Cloud-based financial management software, which has evolved over 30 years.
SPEND MANAGEMENT
Solutions to review and optimise spend
Effective tools to positively impact your organisation through spend and supplier management solutions.
MANAGED IT SERVICES
Adaptive IT Solutions
A full range of public, private and hybrid Cloud IT services, Security and managed services solutions.
HUMAN CAPITAL MANAGEMENT
People Management Solutions
A suite of HCM software solutions designed to help your HR and leaders support and empower their people to the best of their ability.
LEGAL AND CASE MANAGEMENT
The complete legal solution
Trusted end-to end legal-centric software that allows you to work smarter, communicate more effectively, and deliver legal services with speed and security.
FIELD SERVICE MANAGEMENT
Workforce management solutions
Intelligent resource planning software to span the full lifecycle of your field-based activity from start to finish.
HEALTH MANAGEMENT
Solutions for urgent and planned care
Software designed with clinical experts to ensure patients receive fast, safe and efficient services.
CARE MANAGEMENT
Full range of Social Care Solutions
Flexible software for residential care home providers, reducing paper and providing mobile support staff.
EDUCATION SOLUTIONS
The whole learner journey
A comprehensive suite of software covering all forms of education and training needs.
30+
Years experience in
working with public sector
30+
Products for
public sector
1,5K+
Supported public sector
organisations
CUSTOMERS
Who succeeds with us
Improving the lives of millions of people in the UK every day

"Advanced's financial management solution has given us the freedom to focus on value add accounting instead of admin work and manual monitoring."
— Robert Winterton, Financial Services Manager,
East Hertfordshire District Council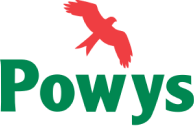 "The end-to-end experience of having Advanced manage all aspects of both the software and hardware of such a critical finance system has taken away a huge headache for us."
— Sue Spencer, Systems Accountant
Powys Council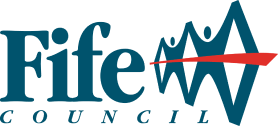 "If we didn't have the DRS system, we wouldn't have been able to function through Covid. Without DRS we'd have to print off job tickets and coordinate people manually, which just wouldn't have worked."
— Kenny Shand, Project Manager for Assets, Transportation and Environment
In this article, we define financial viability and explain why it's so important for finance teams. We also discuss how to calculate the financial viability of a project and provide some best practices for maintaining financial viability.
Read blog
14 Aug 2022 by Amanda Grant, Chief Product Officer
Managing your talent correctly is essential for a highly productive and engaged workforce. You're never going to get the most from your employees if you simply leave them to get by on their own without any support!
Read blog
18 Aug 2022 by Hannah Hirst, Content Executive
In this article we assess the reliability of Cloud-based software, and provide a direct comparison between Cloud and on-premise solutions. We also highlight the benefits that are gained from using reliable technology and give some top tips on how to improve Cloud reliability.
Read blog
13 Jul 2021 by Daniel Docherty, Director of Strategy