Spend Management Software
Transparency is priceless
Find a better way to spend
Managing end-to-end procurement.
The Procurement team has matured way beyond a cost control centre. They have a strategic role to play in ensuring the suppliers you work with are right for your business, from getting the best value for money, to shared economic, social and governance value (ESG). No longer is it just about what you spend, it's also about how you spend.
Advanced provides your organisation with effective tools to positively impact your environment, your people, and your business value through effective spend and supplier management solutions.
Challenges in the world of spend management
CHALLENGES
Spend Management Software
SOLUTIONS
ADVANCED SUPPLIER MANAGEMENT
Supplier Management
Enables doing business with suppliers faster, simpler, and more transparent.
ADVANCED CONTRACT MANAGEMENT
Contract Management
Puts you in the driving seat of your contract negotiations by providing you with all the tools you need in one centralised location.
ADVANCED MARKETPLACE
Procurement Management
Helping bring spend under control, providing users with a chosen selection of suppliers to reduce rogue spending.
ADVANCED DATA AUTOMATION
Data Automation
Giving the power to extract, validate and transform data from documents. With no errors. Every time. Without fail.
ADVANCED ACCESS CONTROL
Access control
Secure your premises, get real-time data of who is on site and set rigorous access control rules so you always know that only the right people have access to business sensitive areas of your organisation.
30k+
products featured
on Advanced Marketplace
100%
invoice match accuracy,
guaranteed
81%
of businesses say supplier relationships
are important to their organisation
CUSTOMERS
Who succeeds with us
A rich, diverse customer base from charities to distribution and logistics

"Since we started using Advanced Marketplace as our procurement solution, our team have been able to save an average of 3,300 hours a year on admin time."
— Tim Brannon, Director of Procurement

"The implementation of the solution has given our users an ease of online purchasing with set prices, rich catalogue data, and selected suppliers – resulting in a friendly, low-cost marketplace."
— John Feraday, Head of Procurement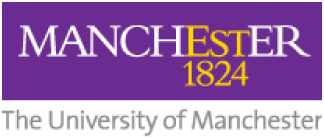 "Introducing Advanced Marketplace has significantly reduced the transactional costs of ordering and paying invoices for items procured through the system."
— Ian Jarvey, Deputy Head of Procurement