OVERVIEW
Let us deliver IT...
In today's world it's becoming more and more difficult to keep up with the ever changing technology landscape. Companies feel the burden of the everyday, yet want to continue to take their next step and drive innovation.
At Advanced we focus on people, giving you access to subject experts and enabling you to deliver your technology objectives faster. Our team are always available to advise, unafraid of complexity, and constantly focused on driving your business forwards.
No matter what your objectives are, together we make IT work.
Find the right solution for you
SOLUTIONS
CYBER SECURITY
Advanced Security Services
Through our Security Services, we can ensure you're protected now and in the future, lifting your capacity burden and enabling you to focus on driving your business forward.
MODERN WORKPLACE
Managed Modern Workplace
Our Modern Workplace services provide leading collaboration, performance and productivity tools that seamlessly and securely integrate into your environment.
CLOUD
Public and Hybrid Cloud
Our range of public, private and hybrid services enable us to provide you with the support you need to fully leverage the power of the cloud and drive your business forward.
MANAGED SERVICES
Advanced Managed Services
Our range of managed services can be tailored directly to your requirements, providing support in any environment and creating a seamless end user experience.
CUSTOMERS
Customers who rely on us
A rich, diverse customer base from healthcare to financials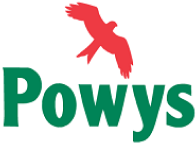 "Having Advanced manage all aspects of both the software and hardware of such a critical finance system has taken away a huge headache for us. This has been a real benefit since going into lockdown."
- Powys Council

"We knew we'd made the right technology
choice in Microsoft Dynamics CRM, and Advanced
has proven to be a very professional firm; their
insights, suggestions and ongoing support have
been excellent."
— Nigel Stevens, Head of Business Solutions
SQUADS
Adaptive IT - How we help
At Advanced we have developed a better way to deliver our services. We focus on getting the relationship right, adapting to your needs with agile teams and a proactive dedication to progress. We do this through our innovative Squads.
The Advanced Squad model revolutionises IT Operations to provide customers access to a deeper and broader resource pool who are all focused on you achieving your business goals through everything you do. We focus on giving you the resources you need whilst placing exceptional focus on innovation, automation and service quality improvements.
"We aim to be the difference to millions of lives every day by powering possibility for our customers through the delivery of great services".
"Our talented Microsoft team help our customers at all stages of their Cloud Adoption Journey. They truly are experts in their fields and bring cross-sector knowledge to provide a tailored evergreen service".
"Everything we do is focused on delivering the best user experience; providing a consistent service that enables our customers to grow and reach their goals more effectively than before".
"Security is not only business critical, but also a key driver to achieving your business goals. We provide you with the confidence that your environment is secure, so you can focus on what's important".
"Advanced Hybrid Cloud Services are about all peace of mind and keeping you in control. We deliver innovative, enterprise ready solutions with the clear benefit of predictable operating costs".
Discover who partners with us
PARTNERS
Ready to take the next step?