Managed Services
Manage IT
Our specialists take the strain, freeing you to accelerate towards your business goals
Manage IT and give your customers a better end user experience.
We can help you automate processes to increase customer satisfaction and empower your workforce to become more productive and strategically enabled.
Challenges in a digital world
CHALLENGES
ADVANCED END USER SUPPORT
End User Support
By outsourcing your technology support, you create a single point of contact which you can rely on. We take the time to understand your business and how it operates, and bring in a wealth of cross-sector expertise from our years of experience providing IT support.
AGILE OPERATIONAL SERVICES
Agile Operations
We remove a layer of complexity with our approach to delivering services. Our Squads model creates dynamic teams of varying specialities, that mitigate bottlenecks, and allows for quicker responses.
ADVANCED SIAM
Service Management
At Advanced, we offer a number of different service models within the SIAM framework. Each of our SIAM service models is designed to meet organisational needs so that we can help accelerate your business towards your goals and objectives.
ADVANCED CONSULTANCY
Consultancy Services
Our consultancy is an advisory service that helps you to assess different technology strategies and align them to your business goals. We can support you through this process by providing strategic, architectural, operational and implementation planning giving you the edge.​.
IT

Pioneer Summit 2023
A virtual summit to power your business
Wednesday 25th & Thursday 26th of January 2023
The IT Pioneer Summit will bring together business and IT professionals
to enable you to expand your knowledge and network of industry peers.
Our agenda, delivered by subject matter experts, will explore cutting-edge
strategies designed to enable you to deliver your technology objectives faster.
15%
Boost in productivity
when processes are automated
67%
Of customers will pay
more for a better experience
5%
Increase in customer experience
leads to 25% increase in revenue
CUSTOMERS
Customers who rely on us
A rich, diverse customer base from financials to healthcare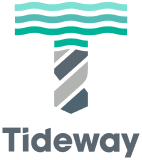 "Advanced stood out as being a respected supplier who implicitly understood all of our requirements and could deliver best value."
— Robin Johns, Head of IS
Tideway
In today's world, customers expect better service than ever before, and a better experience throughout every stage of the buyer journey. Across most industries, innovations in technology are enabling service suppliers to meet these rising demands and expectations.
Read blog
1 Apr 2022 by Gordon Wilson, Chief Executive Officer
Productivity is one of the most important measures of success for any company. After all, it's the amount of work completed that ultimately dictates how much revenue can be generated. However, the concept of productivity is perhaps more nuanced than you might imagine.
Read blog
14 Feb 2022 by Claire Ross, Head of Culture and Engagement
So how can business leaders win valuable time back? I want to talk about technology and how it can alleviate some of the pressures. Implementing a digital strategy is one of the best ways to energise your business in terms of productivity and efficiency.
Read blog
01 Apr 2021 by Amanda Grant, Chief Product Officer