Manage IT and give your customers a better end user experience.
We can help you automate processes to increase customer satisfaction and empower your workforce to become more productive and strategically enabled.
£77k
Lost revenue and productivity
per hour of unplanned downtime to IT systems
90%
Of Fortune 500
companies use Managed Service Providers
46%
Of businesses feel an MSP
gives them access to the right people at lower cost
Challenges in a digital world
CHALLENGES
ADVANCED END USER SUPPORT
IT and End User Support
Our specialists provide IT Support Services that take care of your system and users, so you can maintain focus on business growth and mission-critical activity.
SYSTEM MANAGEMENT
System Management
Facilitating the optimum delivery of IT Services and allowing your employees to be agile in their response to business requirements as they change.
ADVANCED SIAM
Service Management
Our Service Integration and Management will cordinate your supply chain and ensure collaborative and effective management of your suppliers.
ADVANCED CONSULTANCY
Consultancy Services
Our experts provide guidance and advice on how to plan and implement your IT and ITSM with a strategy that is long term and considers your current infrastructure.
ADVANCED ASSET MANAGEMENT
Asset Management
Good governance over your IT assets supports efficient procurement decisions, offers an accurate understanding of your technology and reduces the risk of incorrect spending.
15%
Boost in productivity
when processes are automated
67%
Of customers will pay
more for a better experience
5%
Increase in customer experience
leads to 25% increase in revenue
CUSTOMERS
Customers who rely on us
A rich, diverse customer base from financials to healthcare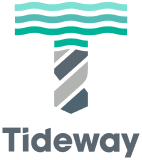 "Advanced stood out as being a respected supplier who implicitly understood all of our requirements and could deliver best value."
— Robin Johns, Head of IS
Tideway
In today's world, customers expect better service than ever before, and a better experience throughout every stage of the buyer journey. Across most industries, innovations in technology are enabling service suppliers to meet these rising demands and expectations.
Read blog
1 Apr 2022 by Gordon Wilson, Chief Executive Officer
Productivity is one of the most important measures of success for any company. After all, it's the amount of work completed that ultimately dictates how much revenue can be generated. However, the concept of productivity is perhaps more nuanced than you might imagine.
Read blog
14 Feb 2022 by Claire Ross, Head of Culture and Engagement
So how can business leaders win valuable time back? I want to talk about technology and how it can alleviate some of the pressures. Implementing a digital strategy is one of the best ways to energise your business in terms of productivity and efficiency.
Read blog
01 Apr 2021 by Amanda Grant, Chief Product Officer