Public and Hybrid Cloud
Trust IT
Building the ideal cloud environment for your unique requirements
Supporting your cloud journey



We recognise that organisations are at different stages in their cloud journey. We advise, assist, secure and operate wherever you may be. Our range of public cloud, private cloud and hybrid cloud services enable us to provide you with the support you need to fully leverage the power of the cloud and drive your business forward.
80%
Of businesses believe that
cloud implementation delivered operational improvements
45%
Of small businesses
have experienced challenges when adopting cloud
94%
Of companies believe security
improved after switching to cloud computing
Common cloud challenges
CHALLENGES
Public and Private Cloud
SERVICES
MANAGED AZURE SERVICES
Azure Services
We advise, assist, secure and operate - wherever you may be on this journey. As a Microsoft Gold Partner with deep cross-sector knowledge, we enable you to get the best from Azure. Meanwhile, our agile Squads approach provides continuous innovation to keep your business evolving and costs low.
PRIVATE CLOUD SERVICES
Private Cloud
A Private Cloud can be architected to your organisation's specific needs and compliance requirements, fully supported by our trained experts 24x7x365. This is a secure and flexible environment dedicated to your organisation, reducing the maintenance burden so you can focus on innovation.
DATA CENTRE SERVICES
Data Centre Services
Running your own Data Centre demands a lot of resource. With our Managed Co-location Services you can deploy and manage your infrastructure in our Tier III, ISO 27001 aligned Data Centres removing your burden.
DISASTER RECOVERY AND BUSINESS CONTINUITY
DR and BC Services
Disruption can be disastrous, resulting in lost revenue and brand damage. Disaster Recovery and Business Continuity help minimise disruption and ensure businesses can quickly get back on their feet.
HYBRID CLOUD SERVICES
Hybrid Cloud
We provide a fully managed service - from on-premises migrations into private cloud, and where appropriate, we can perform transformations into public cloud, or hybridised builds, resulting in a flexible yet controllable infrastructure.
AZURE DESKTOP SERVICES
Azure Virtual Desktop
Azure Virtual Desktop (AVD) is a comprehensive desktop virtualization service, that runs on the cloud through Microsoft Azure. AVD delivers users a cost-effective, locked-down Windows 10/11 PC desktop experience and enables secure access to on-premises servers and remote applications.
CUSTOMERS
Who succeeds with us
A rich, diverse customer base from healthcare to finance and governing bodies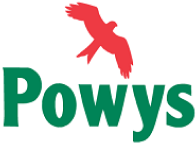 "Having Advanced manage all aspects of both the software and hardware of such a critical finance system has taken away a huge headache for us. This has been a real benefit since going into lockdown."
- Powys Council

"As a charity, it was really important for us to partner with someone that understood what we needed and Advanced did just that – they understood our vision."
— Rob Bing, IT Service manager
St Andrew's Healthcare
Featured resources for you
1-to-1 WORKSHOP
Azure Strategy & Governance
Advanced are offering a Strategy and Governance workshop run by subject experts in line with the Cloud Adoption Framework (CAF), which will show how it can be applied to your business leading to a successful cloud transition.
Ready to take the next step?