Advanced Public and Hybrid Cloud
Data Centre Services
Helping you free up internal resources to focus on your business
Receive a consistent and reliable service
Through our data centre solutions, we can provide organisations - large and small, with fully supported and secure services, while reducing your costs
"Highways England is moving to a new Advanced Traffic Management Systems (ATMS) software solution which is provided by Kapsch. As Highways England's technology partner, Advanced will provide mission-critical IT infrastructure hosting for the ATMS solution that adheres to stringent performance and availability targets."
Highways England
Key capabilities
---
End-to-end solution
---
Consistent monitoring & updates
---
Seamless management
---
Performance guarantee
---
Secure by design
---
ISO 9001 and ISO 27001 aligned
We understand and solve your key issues
We provide services which are designed to solve our customers key challenges.
1,200
Customers Supported


24x7
Monitoring and Support


50M+
Patient Records Managed


Featured resources for you
FACTSHEET
Managed Hosting Services
Click below to find out more about details of Advanced's Managed Hosting Services.
FACTSHEET
Benefits of a hosted solution for health & care​
Learn how a hosted solution can
benefit the health & care sector.
Find out more
CAPABILITIES
More than just a data centre
Find out more about the powerful features that sit within our data centre services
Managed Co-location
FEATURES & BENEFITS
Managed Co-location

Learn more about some of the key public, hybrid and cloud data centre services we can provide.

Running your own data centre demands a lot of resource - immediately benefit from the extensive investments we've made and maintain.

Effective Resource Use

With co-location, you are purchasing access to an environment that has received significant investment at a much lower rate than you would pay to build and manage your own data centre

We have provided these services for many years to a broad range of organisations. Working with us is an investment in knowledge that comes from deep experience

With co-location, you can 'burst' to higher bandwidth levels to accommodate traffic demand without having to make additional investments because data spikes are distributed over time

Accredited Operations

All of our Managed Services are delivered in alignment with the global best practice, ITIL. This ensures that our practices are held accountable to a high standard of service delivery

We are compliant with the ISO 27001 security standard. This standard focuses on protecting data and managing risk, particularly significant since the introduction of the General Data Protection Regulation (GDPR)

Our Data Centres meet or exceed Tier III (equivalent to TIA942) standards.
CUSTOMERS
Who succeeds with us
A rich, diverse customer base from finance to healthcare and everything in between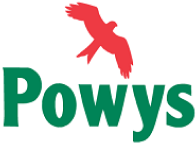 "Having Advanced manage all aspects of both the software and hardware of such a critical finance system has taken away a huge headache for us. This has been a real benefit since going into lockdown."
- Powys Council
ONBOARDING
Welcoming you onboard
Understanding your challenges
We get a better understanding of you, your business, the challenges you're experiencing and your objectives.
Planning your journey
Based on what we've learnt from you, our experts will apply their experience to create a tailored plan of action to roadmap your journey.
On the road to go live
Working through the action plan, we'll be with you every step of the way to execute it in-line with agreed timelines and best practices.
Delivery up and running
Ready to go! Once your services are up and running, we'll be on hand to maximise value and ensure you're reaching your goals.
Three blockers to digital transformation
Digital transformation is a buzz word that wont go away any time soon, with many organisations putting it right at the top of their business priorities this year.
Read blog
01 Apr 2022 by Gordon Wilson, Chief Executive Officer
The Cloud, what is it?
Cloud Computing has been one of the biggest buzzwords in 2021. This is partially due to the Pandemic, as masses of people were stuck indoors relying on their devices to access the outside world, leading to a surge in Cloud traffic.
Read blog
18 Aug 2021 by Kevin Reed, Freelance journalist and consultant
Putting life back in stalling cloud migrations
Across all industries companies are investing millions of pounds and euros planning and migrating to the public cloud, but in many cases the programme of work takes far longer than expected and a large percentage of workloads end up being left as-is, or migrated above the anticipated cost.
Read blog
23 Mar 2021 by James Green, Managing Director