OYEZ DOCUMENT PRODUCTION (ODP)
Legal & professional document services
The UK's most trusted source for document replication, we've been meeting, and exceeding, the exacting requirements of legal and professional firms for 85+ years.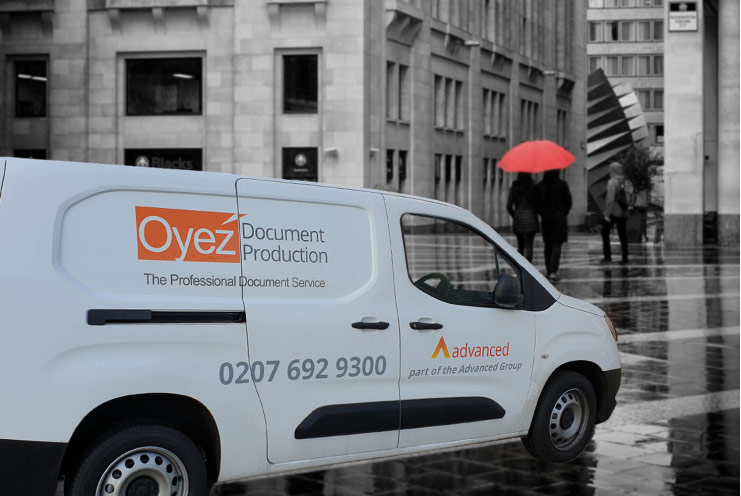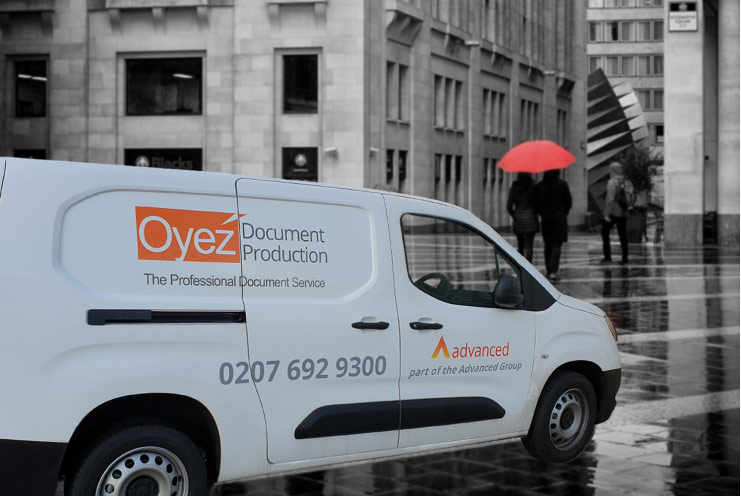 You can depend on us for confidential, high quality, document services
Our clients include both legal firms and chambers, as well as medical, government, educational, and commercial organisations. We offer them quick, accurate and cost-effective solutions, while guaranteeing their documents will never be outsourced to other suppliers or locations.
"We've learned from years of experience that using a knowledgeable, trusted supplier for appeals documentation is imperative."
London Chambers
Key capabilities
---
Hearing bundles
---
Electronic court bundles
---
Supreme Court and Privy Council appeals
---
Tribunal bundles
---
Photocopying services
---
Document scanning
---
Digital print
---
Poster and banner printing
---
CD / DVD reproduction and print
We understand and solve your key issues
Our document services are designed to solve our customers key challenges.
85+
Years meeting the exacting
needs of legal firms
35+
Years preparing bundles
for The Supreme Court
50%
Towards winning a case
is excellent presentation
Featured resources for you
BROCHURE
Digital Document Storage
Gain document storage efficiency and prevent lost or damaged documents.
Read brochure
CAPABILITIES
More than just documents
Learn more about the wide range of services offered by Oyez Document Production
How Oyez Document Production can help you
FEATURES & BENEFITS
Legal Document Bundles

Our expertise in the preparation of court documents is unsurpassed

Wherever your case is being heard, we have the experience needed to prepare your documents to the exact requirements laid out in the hearing requirements. We guarantee that they will be created to the highest standards, and to the strict guidelines set out in the Practice Directions.

Experience you can count on

We've been preparing documents for the Supreme Court since it's inception 19 years ago, and prior to this, for the House of Lords and Privy Council.

Whatever you need

Whichever party you represent, we can assist and advise you at every stage of the proceedings

We can produce Statements of Facts and Issues, Appendices, Cases or Final Core Volumes and Authorities bundles

Digital versions are created using optical character recognition, and incorporate bookmarks and hyperlinks

You are assured of complete document security and confidentiality

Quality you can trust

We really care that all projects are completed to the highest standards, and we work hard to ensure every single customer is pleased with the service we provide.

All present, and correct

Every page, of every bundle, is reproduced at the highest possible quality and delivered on time

To ensure clear readability, we clean, enlarge and straighten all pages, as required

All pages are doubled checked to make sure nothing has been missed

Our fast turnaround, and pick-up and delivery service, ensure your documents reach you when you need them to

Photocopying

We can provide black & white documents up to A0+, and full colour copies up to A3+

To ensure all finished document copies meet your expectations, we use premium equipment, and attention to detail. Our aim is to always produce the best possible quality reproduction – even from poor originals.

Excellent reproduction

Whether you need ten or 10,000 copies, our experienced copy team are happy to help. They're trained in all types of copying requirements and they treat all orders with the same degree of care.

An all-inclusive service

All copies are produced on top-of-the-range, high volume printing equipment

We offer pagination, enlargement or reduction of originals free of charge

Clean originals or worn documents requiring glass feed are welcome

Choose from a range of finishing options, that include tab dividers, binders and comb, wire or perfect binding

Document Scanning

A smarter way to manage documents

Save time and money, and lower your carbon footprint, by easily converting stored paper documents to digital versions. This service can help you to free up expensive office space, prevent lost or damaged documents, and meet data compliance requirements.

Put 1000's of documents at your fingertips

We offer cost-effective storage options that give you instant, on-going access to your documents. Documents are scanned, bookmarked, OCR'd and then returned via the most convenient method for you.

Cost effective storage

Enhance efficiency by adding bookmarking and hyperlinks for quick document retrieval, viewing or printing

Load documents on your system and store DVDs in a safe location to use as back-up files

To add an extra layer of security, assign varying levels of access to your employees

Preserved originals

We perform rigorous quality control checks to ensure original document condition is never compromised

Our unique A2 flatbed scanner ensures that larger, worn or bound documents can be scanned without any damage

All scanning equipment features in-built illumination and non-intrusive document transporters

Digital Print

A better printing solution - whether you need 1 or 100 copies

Digital replication offers the most cost-effective solution for small print runs, and our printers produce near perfect Pantone matches to provide excellent reproduction in full colour or black & white.

Eliminate wasted print collateral or outdated information

With no minimum order, we offer personalised and tailored printing services for bespoke sales presentations, price lists, training materials, product manuals, newsletters, HR documents, and more.

Cost efficient print

Originals can be provided in either digital or hard copy format

Applicable digital formats include most common software packages, including the Microsoft suite

We offer a range of paper weights ranging from 80gsm to 350gsm, with finishes that include silk and gloss

If required, each copy can be personalised for an individual recipient

Posters and banners

Place your brand in front of your audience

Although documents are shifting to the online space, offline corporate promotions are still very much alive. They can play an important part in building brand recognition for every type of firm.

Poster print

By using premium materials, we ensure that large format print is produced to the highest standard. The latest ink technology offers sharp images vibrant colours, stunning mono tones, and superb endurance.

Poster print

Print as wide as 1189mm (48.6") and any length you require

Choose from a wide range of material weights and finishes that include gloss, silk or mock canvas

We use Epson Ultra Chrome K3 inks, with a unique 3 black ink system, to provide true, deeply embedded colour

Most orders are shipped within 24 hours and volume discounts are available on multiple copies of one image

Pop-up banners

We offer a range of pop-up banners so you can choose the option that meets your needs - and your budget

Each version comes with complete twist out feet for added stability

A convenient zip-up carrier case is provided with every banner for easy storage and retrieval

Most orders are shipped within 48 hours

DVD-CD Reproduction

Reproduce videos, organise photos, or archive business documents and back-up files

You can use our high quality CD/DVD duplication service to hold all of your scanned documents or other collateral you'd like to carefully store. We can copy almost anything from your master files.

Safe storage, easy access

Everyone has information. video or images they'd like to retain in a convenient and accessible format. Why not store them on a personalised DVD to ensure what you need is always at hand.

A personalised repository

We can produce up to 100 completed discs per hour, each supporting up to 7gb of data

This is a great option for those looking to create promotional material or display visual projects

Ideal to use for sales presentations, training, health & safety videos, event promotions or catalogues

Finish each disc perfectly by printing your information directly onto the disc in full, high-quality colour

Our security promise

Your documents are safe with us

The levels of security and confidentiality we offer is one of the reasons we are consistently chosen to undertake assignments that require experienced management of highly sensitive information.

You can be confident when leaving documents with us

Our on-going commitment to security is illustrated by the fact that we've never had a serious security breach in our 85+ years of serving professional clients.

Everything in place

Our premises, located in east London, are very secure and have strictly restricted access

All staff sign a confidentiality agreement when they join, and are trained in all aspects of document security

We're happy to offer you a personalised confidentiality agreement, or to sign your own agreement if required

You can rest assured knowing that your documents will never be outsourced to other suppliers or locations

Protected at every step

All digital document files are stored on our secure servers with strictly controlled access

London pick-ups and deliveries are done with our own van or a point-to-point courier

For national orders, trusted couriers are always used on a point-to-point basis

We continually track and monitor all deliveries so we know where your documents are at any time
CUSTOMERS
Who succeeds with us
We're trusted by 1000's of legal and professional firms

"So many firms seem to offer much more than they actually deliver. ODP is the opposite and I have been very, very impressed with them."
— John Hannam, Parish Clerk
"ODP offer fast turnaround times and they're always happy to provide inclusive price estimates or completion time scales that clients can rely on."
— Kevin Field, Office Manager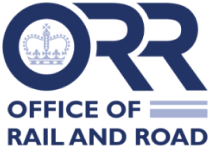 "The way our bundles were configured was unusual due to the nature of the case. The ODP team took this forward without any problems."
— Helen Ayers, Senior Law Clerk
"Oyez Document Production is a huge asset to us because the quality of the documents they produce for us is very, very high."
— London Chambers